Reed Gallery Current Exhibit

The Dorothy W. & C. Lawson Reed, Jr. Gallery is located on the fifth floor of the DAAP Aronoff complex and is the largest of the DAAP Galleries.  Located at the heart of the DAAP complex, the Reed Gallery provides a vibrant setting for DAAP students and the regional arts community in which to engage in meaningful discussions about the current state of visual culture.  With a focus on current trends and practices, gallery exhibition themes range from Art to Fashion and address all of the fields of study within the college of DAAP.  While the focus of the DAAP galleries is contemporary practice, the galleries do present exhibitions that approach practice historically by examining a process, a school of thought, or an individual of significance that exemplify the foundations of contemporary practice.  Within an exhibition season, students and professionals alike are represented through a serious of group and solo exhibitions that address a wide range of visual media.
The location of the Reed Gallery provides countless opportunities for professors and students to engage in discussion within the gallery space.  Here they can directly address issues relating to their studies, as the gallery may provide examples of work to inspire dialogue and act as an extension and compliment to their class and studio work.  Additionally, the Reed Gallery is staffed by current students in order to provide practical experience working within a professional setting while aiding as a learning tool for individuals who are interested in the processes related to museum and gallery operations.
NCECA National Juried Student Exhibition 2023
Dates: January 26th - March 18th, 2023

Reception: Thursday, March 16th, 5-9pm
Hours During NCECA Conference Week :
Sunday, March 12th: Closed
Monday, March 13th: 10am - 5pm
Tuesday, March 14th: 10am - 5pm
Wednesday, March 15th: 10am - 5pm
Thursday, March 16th: 1pm - 9pm
Friday, March 17th: 1pm - 5pm
Saturday, March 18th: 1pm - 5pm
The DAAP Galleries are proud to present the 2023 National Juried Student Exhibition in conjunction with The National Council on Education for the Ceramic Arts. The 2023 NCECA NJSE will run concurrently with Current, the 57th annual conference for NCECA in Cincinnati, Ohio, March 15–18, 2023. This exhibition was juried from a call for work from students who have been pursuing a degree or post-baccalaureate within the last 12 months. The exhibition is juried by ceramic artists Wesley Brown and Natalia Arbelaez.
NCECA is a dynamic, non-profit organization that engages and sustains a community for ceramic art, teaching, and learning. In addition to deepening knowledge within the field, NCECA expands it by working to cultivate the next generation of ceramic artists and enthusiasts through programing that hopes to engage the wider community. Comprised of approximately 4,000 members from the United States and more than 20 foreign countries, NCECA reaches thousands more each year.
Featured Artists: Eugene Ofori Agyei, Javaria Ahmad, Sara Alfieri, Lidia Alvidrez, Kaitlyn Anderson, Randi Bachman, Wesley Barnes, Mariana Bolanos, Olivia Canadine, CJ Carter, Kyle Cottier, Julianna Dougherty, Jerrie Fabrigas, Jonathan Hamos, Rachel Heibel, Morgan Hodge, Emily Iseman, Ivy Jewell, Eliza Keeney, Davyn Ladera, Thomas Lomeli, Harry Malesovas, Molly Otremba, Sun Park, Ben Pearey, Jared Peterson, Logan Reynolds, Patrick Ryan, Nina Samuels, Samantha Shamard, Shushank Shrestha, Christopher St. John, Katie Stone, Henry Thomas, Alex Thomure, Brant Weiland, Courtney Wilson, Samuel Wilson, Sarah-Anne Winchester
The Reed Gallery

Hours: Sunday - Thursday 10am-5pm
Phone:  (513) 556-2839
Address: Room 5275, 2624 Clifton Ct., DAAP Building, Cincinnati, OH, 45221
Location and visiting instructions for the Reed Gallery:
When visiting the Reed Gallery enter the DAAP building by the third-floor entrance located at the bottom of Clifton Court next to the Clifton Court Garage. Proceed to the Reed Gallery located on the 5th Floor Rm 5275, and please wait outside the gallery for attendant to let you in.

Metered parking is available on Clifton Avenue and Martin Luther King Drive; hourly parking is available in the Clifton Court Garage.

Directions: From Martin Luther King Dr. turn right onto Clifton Ave. towards McMillan Ave. (DAAP will be on left). Street and garage parking are available (garage accepts cash or credit upon exit). Gallery is on the fifth floor.
It may be helpful to view a campus map here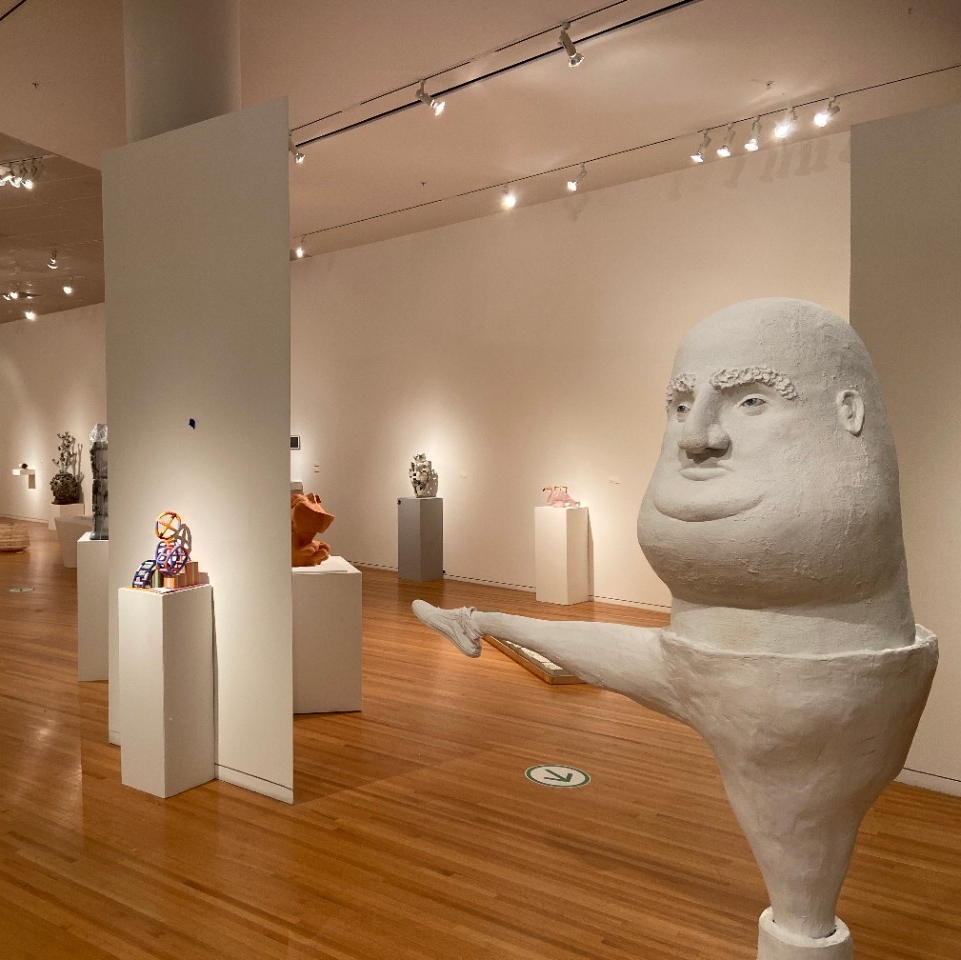 DAAP Galleries
Like DAAP Galleries on Facebook and follow us on Instagram to get updates on all of our exhibits and events.