Reed Gallery Current Exhibit

The Dorothy W. & C. Lawson Reed, Jr. Gallery is located on the fifth floor of the DAAP Aronoff complex and is the largest of the DAAP Galleries.  Located at the heart of the DAAP complex, the Reed Gallery provides a vibrant setting for DAAP students and the regional arts community in which to engage in meaningful discussions about the current state of visual culture.  With a focus on current trends and practices, gallery exhibition themes range from Art to Fashion and address all of the fields of study within the college of DAAP.  While the focus of the DAAP galleries is contemporary practice, the galleries do present exhibitions that approach practice historically by examining a process, a school of thought, or an individual of significance that exemplify the foundations of contemporary practice.  Within an exhibition season, students and professionals alike are represented through a serious of group and solo exhibitions that address a wide range of visual media.
The location of the Reed Gallery provides countless opportunities for professors and students to engage in discussion within the gallery space.  Here they can directly address issues relating to their studies, as the gallery may provide examples of work to inspire dialogue and act as an extension and compliment to their class and studio work.  Additionally, the Reed Gallery is staffed by current students in order to provide practical experience working within a professional setting while aiding as a learning tool for individuals who are interested in the processes related to museum and gallery operations.
Dates: Sunday, August 27, 2023 - October 31, 2023
Reception: Thursday, September 7th, 5-7pm
The DAAP Galleries at the University of Cincinnati are proud to present DAAPmade: The Exhibition in collaboration with the UC Alumni Association. This curated exhibition showcases the talent and diversity of production within the art, craft, and design professions from DAAP Alumni. Participants represent five decades of graduates (1970-2021) from a variety of programs. Works in this exhibition across the spectrum of creative production, using all manner of materials, techniques, and addressing a multitude of subjects/topics. It is our honor to welcome our past graduates back in order to showcase their professional creative endeavors to our current students, faculty, and the public at large.
The schools of Design, Architecture, Art, and Planning located within the DAAP complex have been consistently ranked in the top schools for Art and Design nationally and internationally. DAAP distinguishes itself with programs that integrate hard skills and theory that are put into practice through the cooperative education program pioneered by UC in 1906.
The reception is complimentary and includes light refreshments. Advanced registration is appreciated.

DAAPmade is a series of events organized by the DAAP Alumni Council. DAAPmade fosters connections between alumni of the College of Design, Architecture, Art, and Planning by creating opportunities to engage through creative industries in Greater Cincinnati and beyond.
See photos from the last DAAPmade: The Exhibition on the DAAP Alumni Facebook page.
Featured Artists: Rob Anderson '07, Takako Konishi '10, JJ Baker '16, Annette Carothers '85, Natalie Fischer '05, Pamela Folsom '76, Tim Gault '83, Jeffrey Heyne '85, Meighen Jackson '74, Jim Kaelin '82, Robbie Kemper '80, Leatha Koefler '70, Paul Kroner '82, Richard "Stan" Ladrick '87, Craig Lloyd '75, Cynthia Lockhart '75, '99, Alleen Manning '72, '74, Lisa Merida-Paytes '97, Emily Moores '14, Carmen Ostermann '15, Edward Paas '77, Erin Weseli Rossi '80, Dana Saulnier '88, Jamie Schorsch '01, '04, '15, Michael Schuster '80, Leslie Shiels '74, '76, William Taylor '71, '95, Sara Torgison '21, Nicole Trimble '14, Trish Weeks '78, Jan Weisner '79, Jim Williams '77, Nancy Willis '76, Stephen Wuesthoff '81.
Further action is required to make this image accessible
One of the below criteria must be satisfied:
Add image alt tag

OR

Mark image as decorative
The image will not display on the live site until the issue above is resolved.
Further action is required to make this image accessible
One of the below criteria must be satisfied:
Add image alt tag

OR

Mark image as decorative
The image will not display on the live site until the issue above is resolved.
The Reed Gallery

Hours: Sunday - Thursday 10am-5pm
Phone:  (513) 556-2839
Address: Room 5275, 2624 Clifton Ct., DAAP Building, Cincinnati, OH, 45221
Location and visiting instructions for the Reed Gallery:
When visiting the Reed Gallery enter the DAAP building by the third-floor entrance located at the bottom of Clifton Court next to the Clifton Court Garage. Proceed to the Reed Gallery located on the 5th Floor Rm 5275, and please wait outside the gallery for attendant to let you in.

Metered parking is available on Clifton Avenue and Martin Luther King Drive; hourly parking is available in the Clifton Court Garage.

Directions: From Martin Luther King Dr. turn right onto Clifton Ave. towards McMillan Ave. (DAAP will be on left). Street and garage parking are available (garage accepts cash or credit upon exit). Gallery is on the fifth floor.
It may be helpful to view a campus map here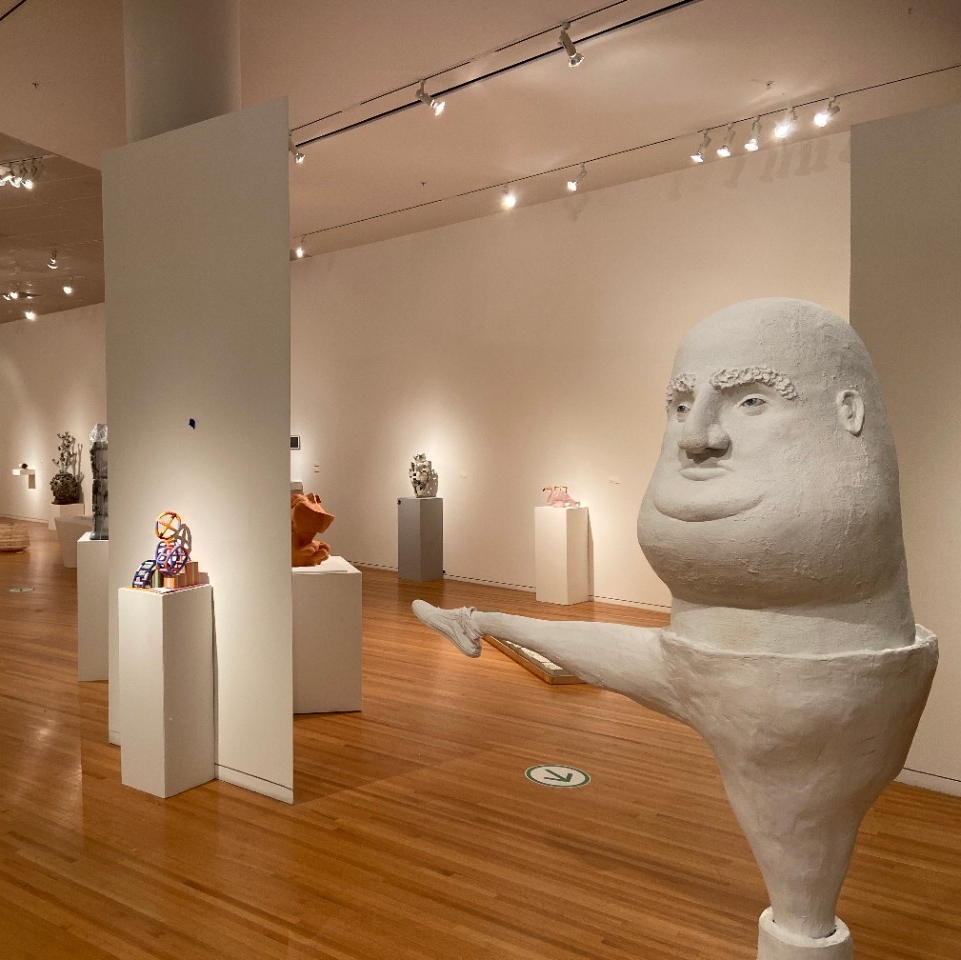 DAAP Galleries
Like DAAP Galleries on Facebook and follow us on Instagram to get updates on all of our exhibits and events.
Directors' Choice Exhibition 2023