Experimental Packaging Lab
Experimental Packaging Lab
As we continue to make moves toward being recognized as a Design school with a prominent user-centered, design-driven packaging focus, the mission of proactively improving the future outlook of sustainably responsible consumption is at the core of the Experimental Packaging Lab (EPL) efforts.
Activities and Initiatives
Ongoing support of Fall term Packaging Design Collaborative 4th year SOD course, both in materials and tools, and class exercises conducted through the lab in conjunction with the course, such as the "Hackaging" prototyping sessions 
Recurring workshop series with Eurostampa in collaboration with the University of Gastronomic Sciences at Pollenzo (Italy). – centered in sustainable consumption patterns, social and environmental responsibility, and manufacturing realities.
Bi-annual Packaging Design Japan travel workshop in cooperation with Chiba University. Students work on internationally composed small teams to tackle culturally-relevant sustainable consumption – related packaging design problems.
Mobile Packaging Lab (MPL) rolling toolbox of package prototyping tools, The MPL is a collection of iterative packaging model making tools and learning aids that is rolled into our classrooms to support packaging-design related activities. The toolbox and contents were purchased with O-I support. The MPL contains the following:
Industrial Heat sealer
Assortment of stock packaging bottles, caps, closures for "hackaging" – 150 pcs
Cricut card stock cutting machine and supplies
Various handheld prototyping tools and materials such as cutting mats, rolling cutters, tapes, glues, and card stock
Cultural Packaging Narratives samples (Japan)
Other equipment and supplies
Large format card stock and plastic films in various thicknesses for prototype creation


PLA filament for 3D printing of prototype packaging bottle forms and mechanisms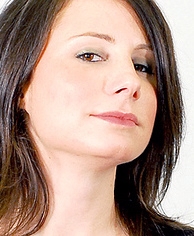 Claudia Beatriz Rebola
,
Associate Dean for Research, Associate Professor