CDRI on Health and Wellbeing

Advancing better health and wellbeing through the creative disciplines
The University of Cincinnati College of Design, Architecture, Art, and Planning (DAAP) has launched the Center for DAAP Research and Innovation (CDRI) on Health and Wellbeing as a platform for intersecting disciplines. By leveraging collaborative efforts, we will generate new knowledge while connecting with partners and communities to jointly address issues concerning health and wellbeing, and its symbiotic relationship to society. 
We can generate the most impact in health and wellbeing when integrating the creative disciplines in transdisciplinary research and innovation.
Dr. Claudia B. Rebola Associate Dean for Research
Now more than ever, our world faces several critical challenges that are further magnified by issues of aging, diseases, environmental quality, access, and equality. There is a pressing need to advance the creative disciplines in coordination with other fields of study, such as nursing and public health. This cooperative approach will promote research that produces innovative and impactful solutions to successfully address the demands of societal and cultural health and wellbeing issues. 
The realm of health and wellbeing research and innovation within the creative fields is not limited to the clinical environment and equipment. It is much broader. There exists an increasingly recognized need to promote health and wellbeing interventions from day-to-day living and home environments to cities and urban systems. 
The center will be dedicated to exploring the area between human activity, human invention, research, and innovation with the integration of technology, human factors, and aesthetics through the lens of Design, Architecture and Interior Design, Art, and Planning knowledge. Crucial and demanding trends in health and wellbeing will be researched including health disparities, care systems, disease management, patient care, public health, to mention a few. The center's group of scholars aim to bring about research and innovation catalyzed in the creative discipline's expertise to position CDRI on Health and Wellbeing as the epic center for collaborative creativity and societal transformative outcomes.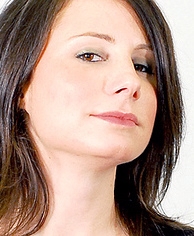 Claudia Beatriz Rebola
,
Associate Dean for Research, Associate Professor