Sustainable Living Research Gallery
Living Architecture: Typologies for Urban Design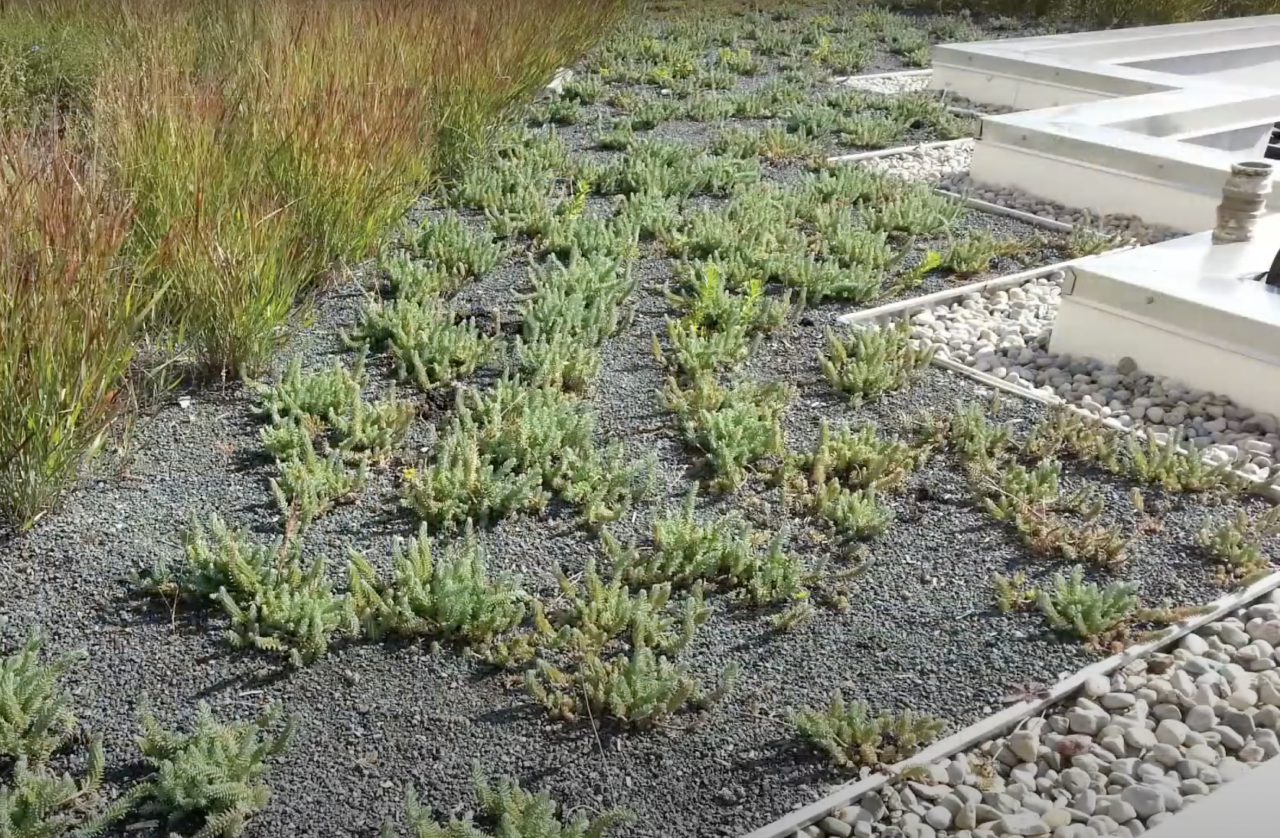 Living Architecture is landscape over structure. From monumental applications - Millennium Park in Chicago, for example - to the minute - the living wall inside a restaurant - the role of vegetation in the urban environment is critical. As a tool of green infrastructure, Living Architecture delivers economic, social, and environmental equity with stormwater management, reduced CSO, carbon sequestration, visually and physically accessible greenspace, biophilic design, improved air quality, sound attenuation, and green jobs. This work applies typological study to the design, installation, maintenance, and supportive policy and incentive for Living Architecture. The work, led by Virginia L. Russell, includes documenting living architecture in a database of case studies and creating instructional videos for 5 districts of the Cincinnati region to raise awareness of the benefits of vegetated roofs and walls. The project to date has published one video for the downtown district, focusing on vegetated roofs. Future work will translate the case studies into typologies to inform urban design and policy. Support is through the Greater Ohio Living Architecture Center (GOLA), a Regional Center of Excellence of the Green Infrastructure Foundation.
Net-Zero Energy Elementary Schools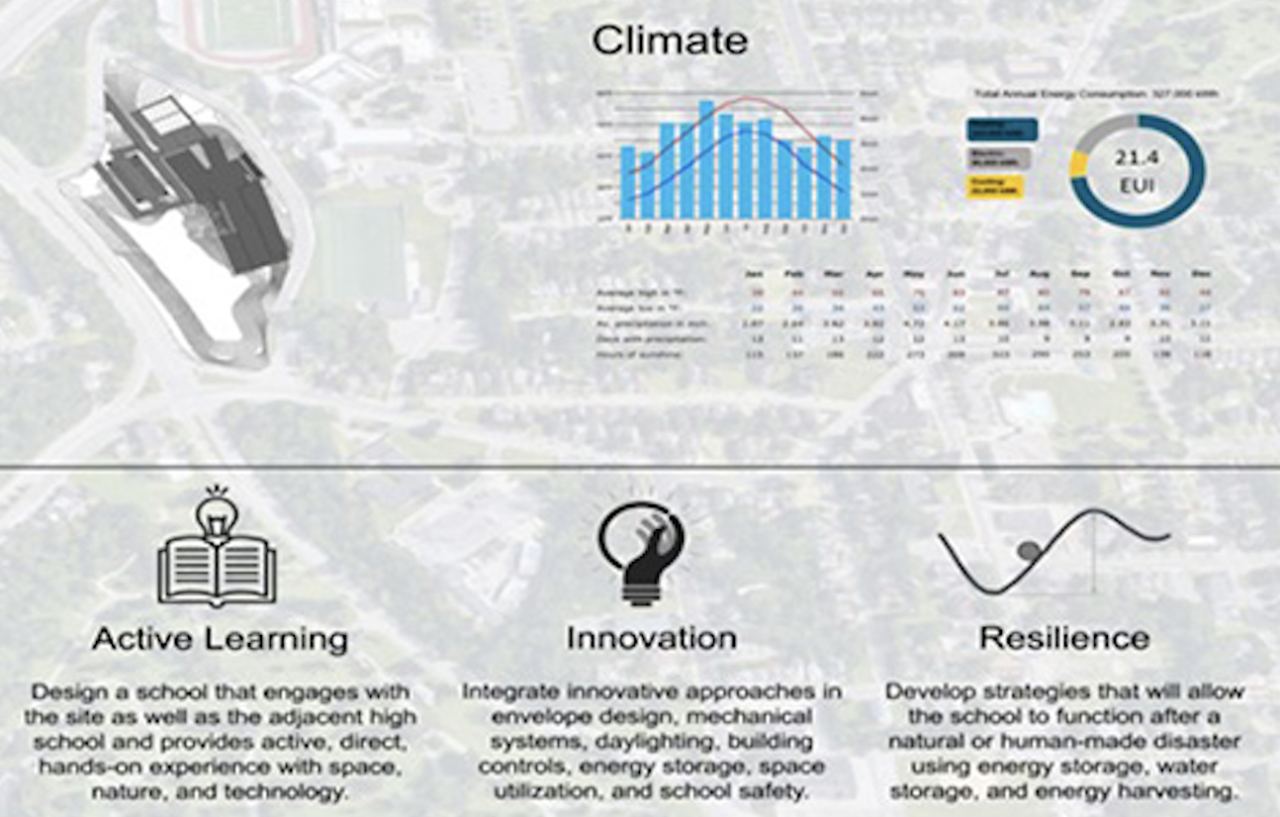 Anton Harfmann leads architecural and engennieering studios focuses on sustainability in the urban system through capstone studio education. The capstone experience spans one and a half semesters and is delivered in a studio format. Students in each major enter the capstone year with work experience directly related to their interest in Civil Engineering (CVE), Architectural Engineering (AE), and/or Construction Management (CM.) The multidisciplinary capstone experience integrates sustainability in a significant way through a shared, comprehensive design experience and utilizes the Solar Decathlon Design Elementary School Challenge as the vehicle to design a net-zero energy building. The curriculum, which incorporates local architectural and engineering professionals as consultants to the studio, was recognized by NCEES with an honorable mention and awards. 
Maya Youth Artisanship Initiative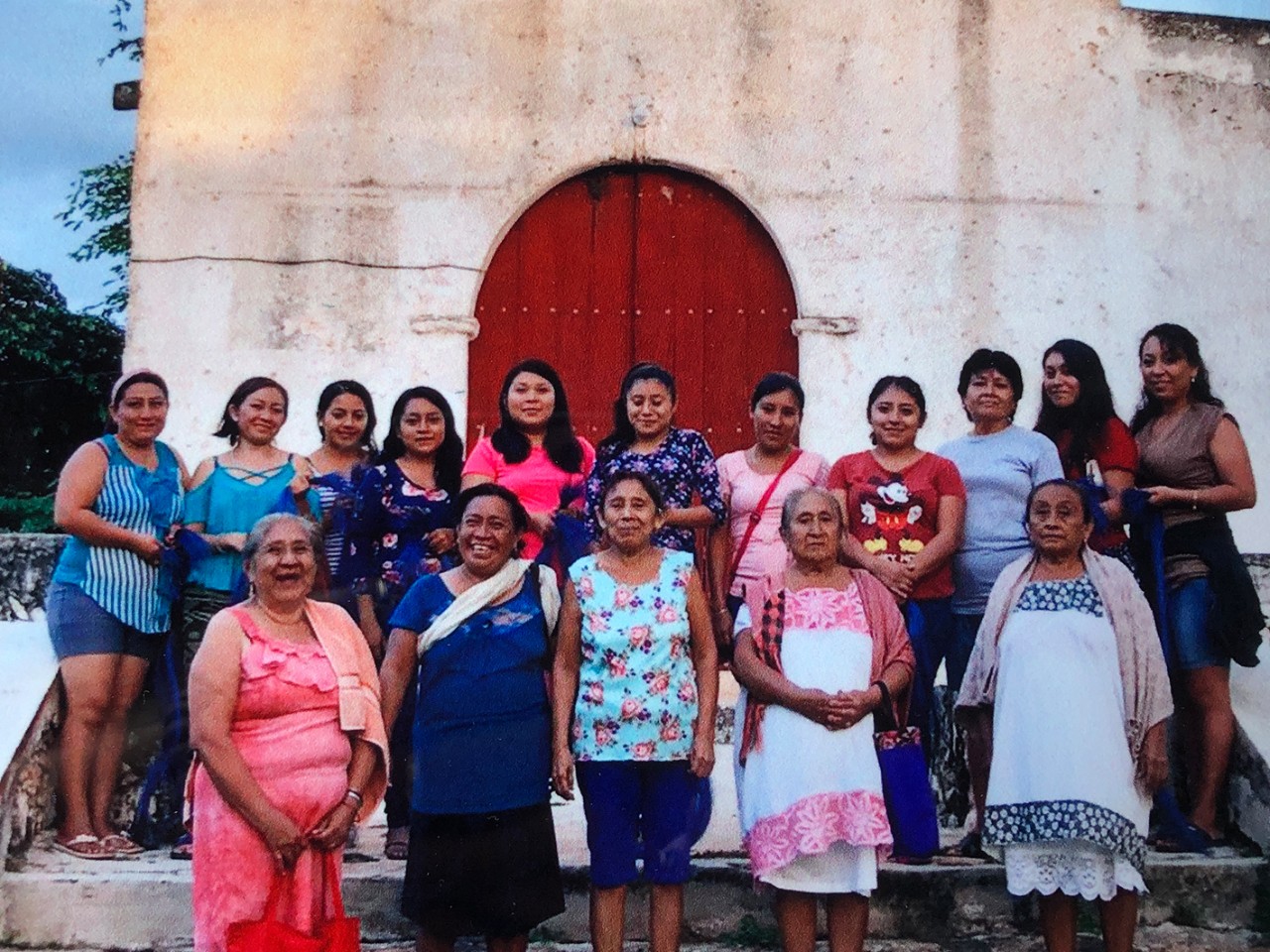 The Maya Youth Artisan Initiative (MYAI), is a new initiative to encourage and inspire youth in Yucatan, Mexico, to learn and practice craft techniques, and infuse their designs with contemporary perspective. The pilot project, led by UC researchers Ashley Kubley,  with Grace Weir, Son Hoang, Kirsten Ledbetter of the MYAI project explored the ancient art of weaving henequen plant fibers on a back strap loom. Also, this pilot project is in partnership with designer Angela Damman. This skill has been embedded in the cultural heritage of Yucatan for hundreds of years, but this important tradition is a risk of disappearing. This project is bringing that skill back to youth in communities where weaving is still practicing, by incentivizing the practice of weaving among young aspiring artisans, and providing education and support from experienced mentors, the design community and local organizations. An exhibition recognizes their contribution to the project and the craft in the region, and share/expand it on a local, national and international scale. Their interviews and works from this project are on display in an exhibition entitled Tejiendo Quienes Somos at the Museo Artes Populares de Yucatan that opened in late October 2021, in Merida Mexico. The project includes a Virtual Exhibition with a Weaving Who We Are brochure translated in English. and will be on display through April 2022. This project has been funded by the UC Office of research. For more information visit the following links: https://www.iastatedigitalpress.com/itaa/article/id/1816/ and https://www.fashionrevolution.org/an-ancient-fibre-transforming-communities/.
Mandatory Retirement of Older Adults Studies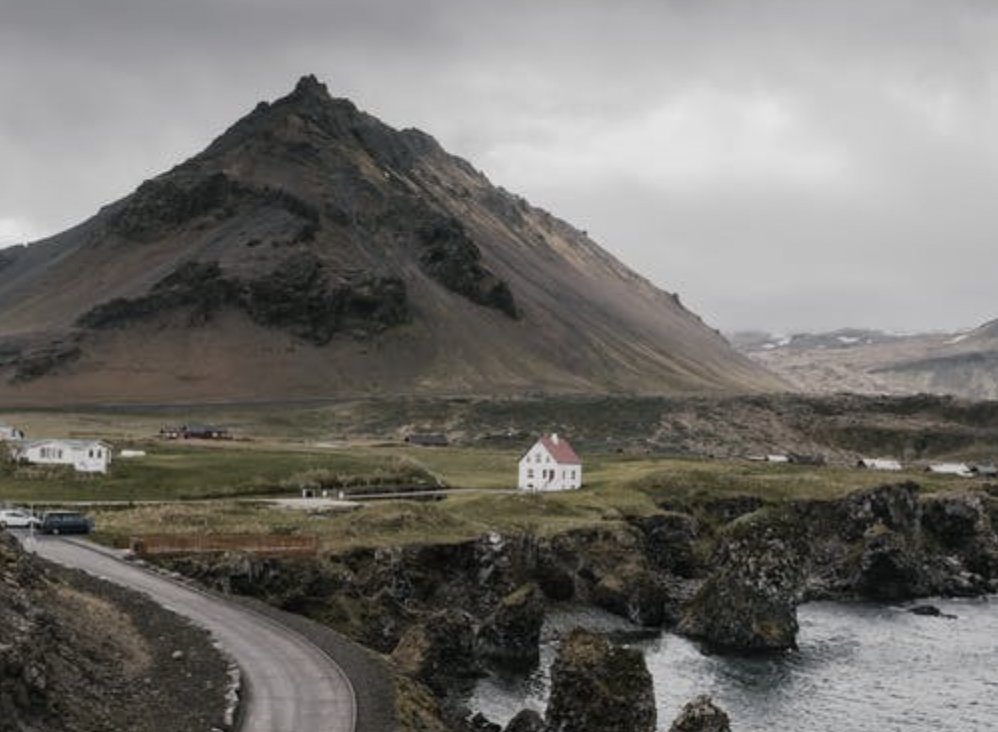 Mandatory retirement is a rather hidden and unaddressed social issue. It is sometimes referred to as forced, enforced, statutory or compulsory retirement. Many countries have mandatory retirement rules for older adults. This project led by Dr. Jan M. Fritz, Professor in the School of Planning at DAAP and Distinguished Visiting Professor at the University of Johannesburg and Fulbright-National Science Foundation Arctic Scholar, focuses on Iceland, a progressive country recognized as number one in the world for gender equality as well as pensions, but also a country with a mandatory retirement policy. This research project is supported by the Fulbright Program, the Fulbright Commission in Iceland and the University of Iceland's Institute for Sustainability Studies. Visit this link to access an interview by RUV public television about the project.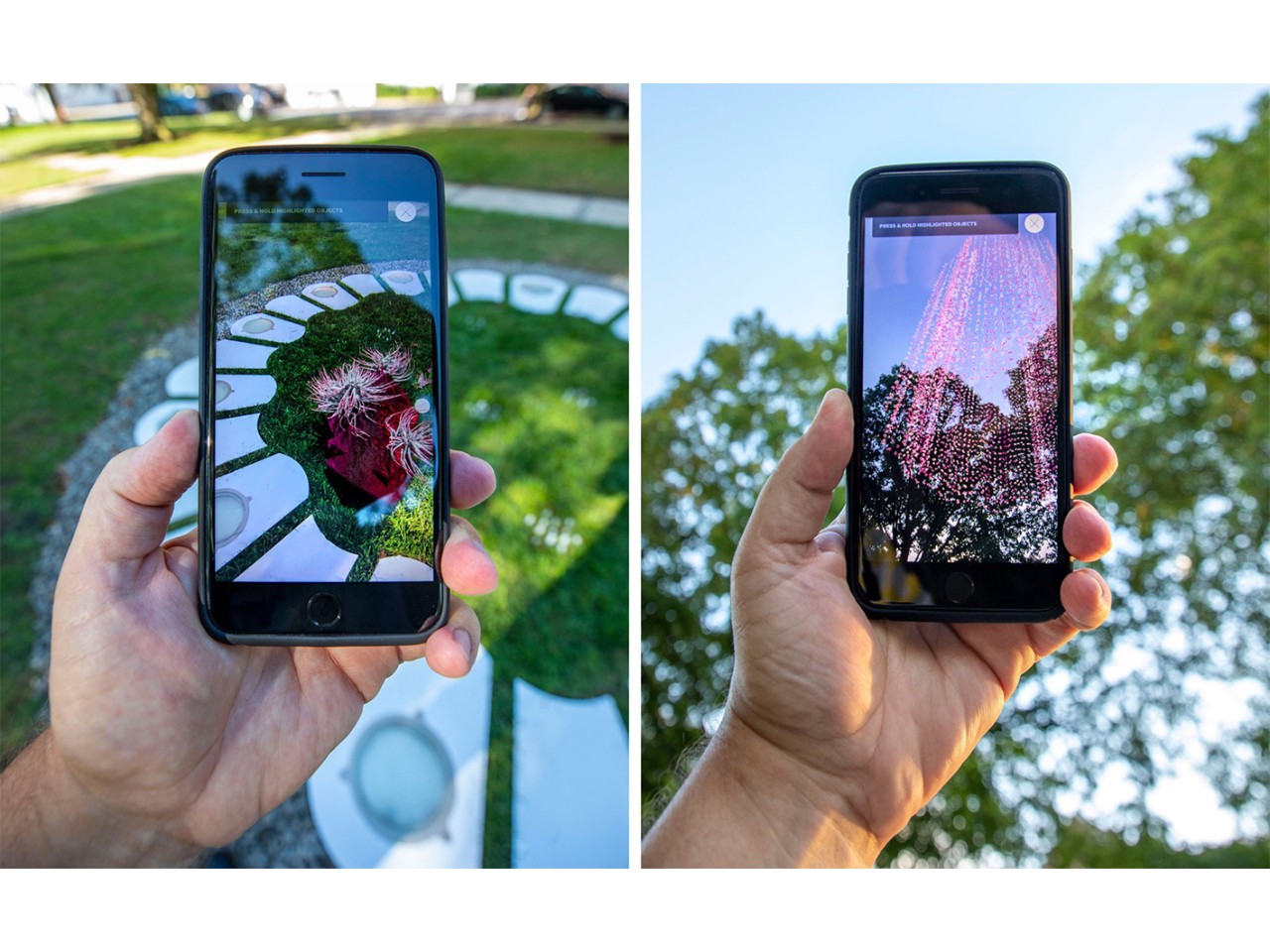 "The Long Now" is an applied design research project that synthesizes public data and public space into a mixed reality experience on health in a changing climate. Matt Wizinsky produced an outdoor installation  for public exhibition and engagement. The installation was comprised of two experiences: one physical and one digital. A mini-park integrated with full spectrum lighting, as used to combat Seasonal Affect Disorder, and underground heating elements was designed to offset the decrease in nourishing sunlight in fall and extend the growing season of grasses used by the public for gathering. The digital experience was comprised of local, regional, and global data on changing environmental conditions in different temporal phases, presented as an Augmented Reality (AR) experience tied to the physical site. Visit this link for more information on the project.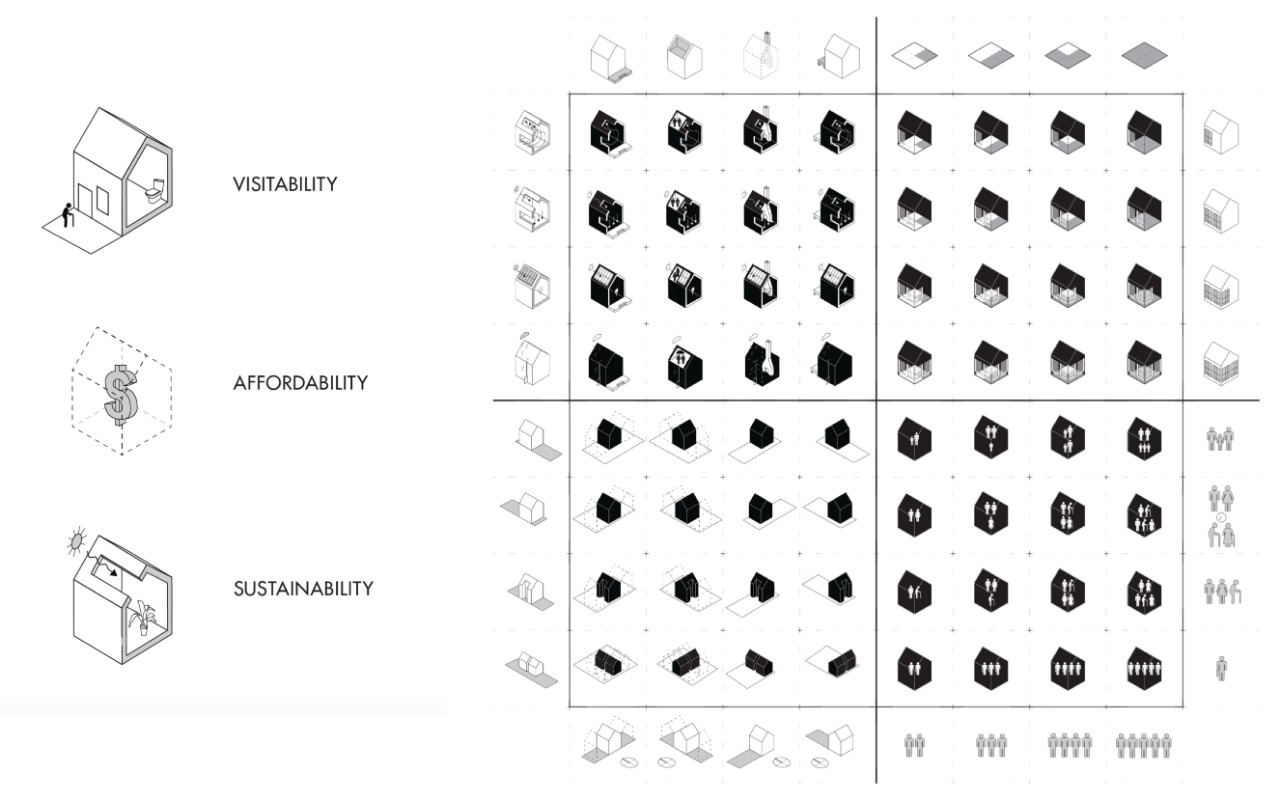 In partnership with Northsider's Engaged in Sustainable Transformation (NEST), Whitney Hamaker leads a research-based architecture studio projects envisioning affordable housing solutions in Cincinnati's Northside neighborhood. The studios focuses on analyzing contextual challenges that arise from affordable housing and proposing future innovative implementations. The goal is to develop creative solutions seeking to prevent the harmful impacts of gentrification on local low-income residents.
Managing the Urban Environment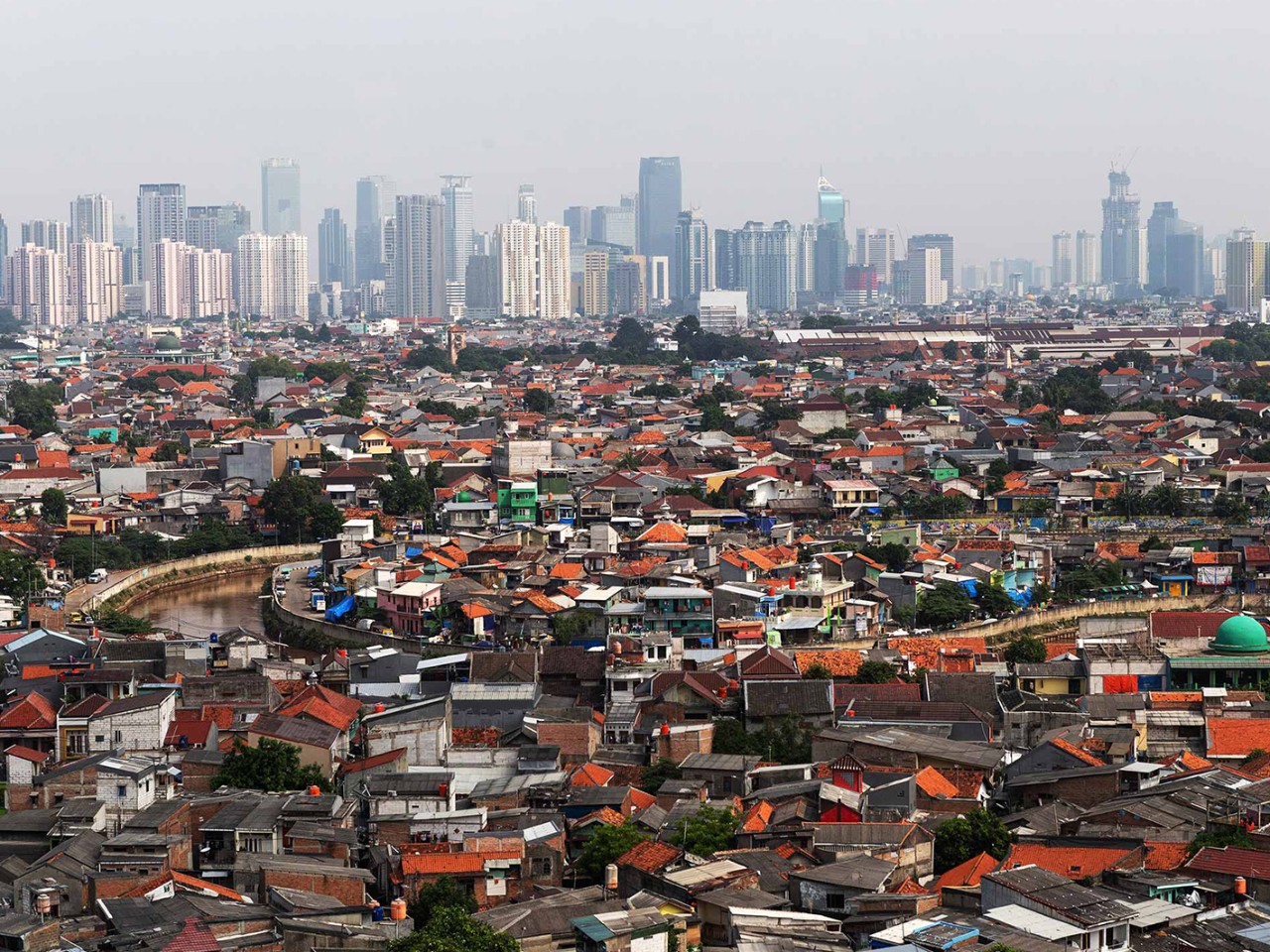 Dr. David Edelman investigates the contemporary thinking and practice of Urban Environmental Management (UEM) to the solution of current environmental problems in Jakarta, Indonesia, which is both the largest city in Southeast Asia and the heart of the world's second largest urban agglomeration, Jabotadebek. Such cities face more immediate problems than those in the developed world and have fewer resources to deal with them. The study first considers the context of Indonesia, and then reviews issues of poverty alleviation, industry, transportation, energy, water, sewage and sanitation, and finance. It also proposes a 5-year plan to help alleviate the urban environmental problems of the city utilizing a real-world database and a limited budget.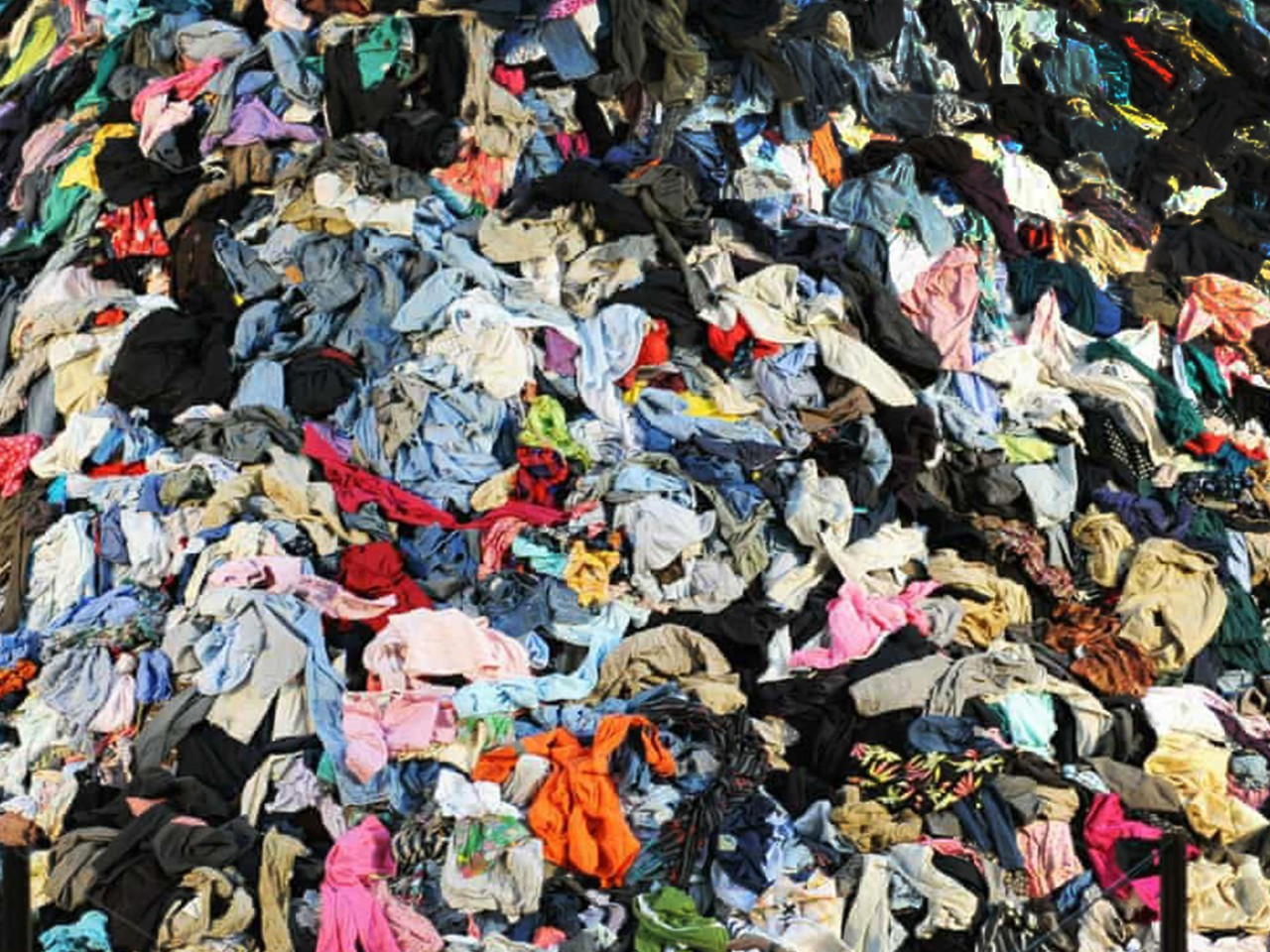 The fashion industry is catastrophically wasteful. It is necessary for leaders across academia and industry to pioneer sustainable solutions for the future. Researchers Emily Verba Fischer, Murat Ozer, Hazem Said, Daniel Gerard, and Brooke Brandewie utilizes Predictive Analytics Software (PAS) for visualizing sustainable futures in apparel production and consumption. The team of applies expertise in design, trend, and information technology for tackling responsible futures. The effort is funded by the UC Office of Research.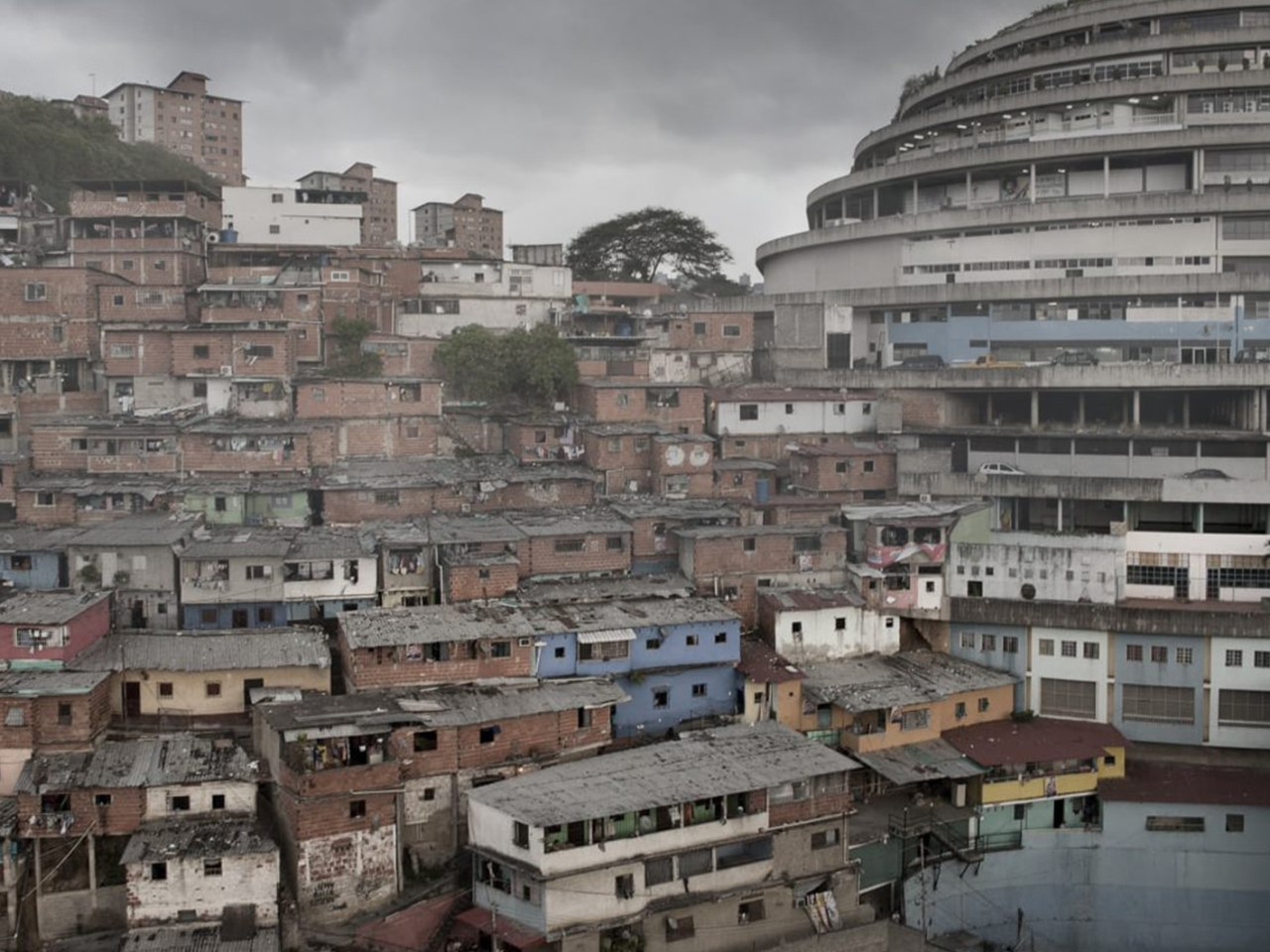 Gregory Marinic, Ph.D. current field work is based in Mexico, Ecuador, Argentina, and Chile. Today, over one billion people worldwide reside in informal settlements facing issues ranging from socio-economic challenges to ecological decline. Assuming an analogous relationship between informality and equity as interconnected systems, Dr. Marinic explores critical spatial practices in architecture and design. How can architects and designers enhance inclusion and rights-to-the-city through their practices? How do participatory actions—appropriation, subversion, networking, empowerment, mobilization—shift our expectations toward more collaborative approaches to planning, architecture, and design? Dr. Marinic leads URBANIA, a grant-funded research lab based in DAAP that speculates on urban futures where he applies this research to teaching design studios exploring informality and social justice vis--vis buildings, urbanism, and landscapes. His ongoing research examines cities in relation to publicness, obsolescence, adaptation, revitalization, and identity. 
Researcher Renee Seward participates in the AIGA's "Get Out the Vote: Empowering the Women's Vote" poster campaign, in partnership with the League of Women Voters, commemorates this milestone. A core group of invited women of design submitted the first 64 non-partisan posters, to launch the initiative with their vision and voices.  Ida B. Wells and many other great women helped start and put countless hours into white women receiving the right to vote. But once this battle was won, black women were not afforded that right. We had to fight another 45 years before the Civil Rights Act of 1965 was passed. This poster takes a moment to gives honor to all the black women who put their lives on the line for the 1920 19th amendment.  This poster was a part of a traveling exhibition and other promotional event leading up to the elections.
National Action Plan for Women and Girls Studies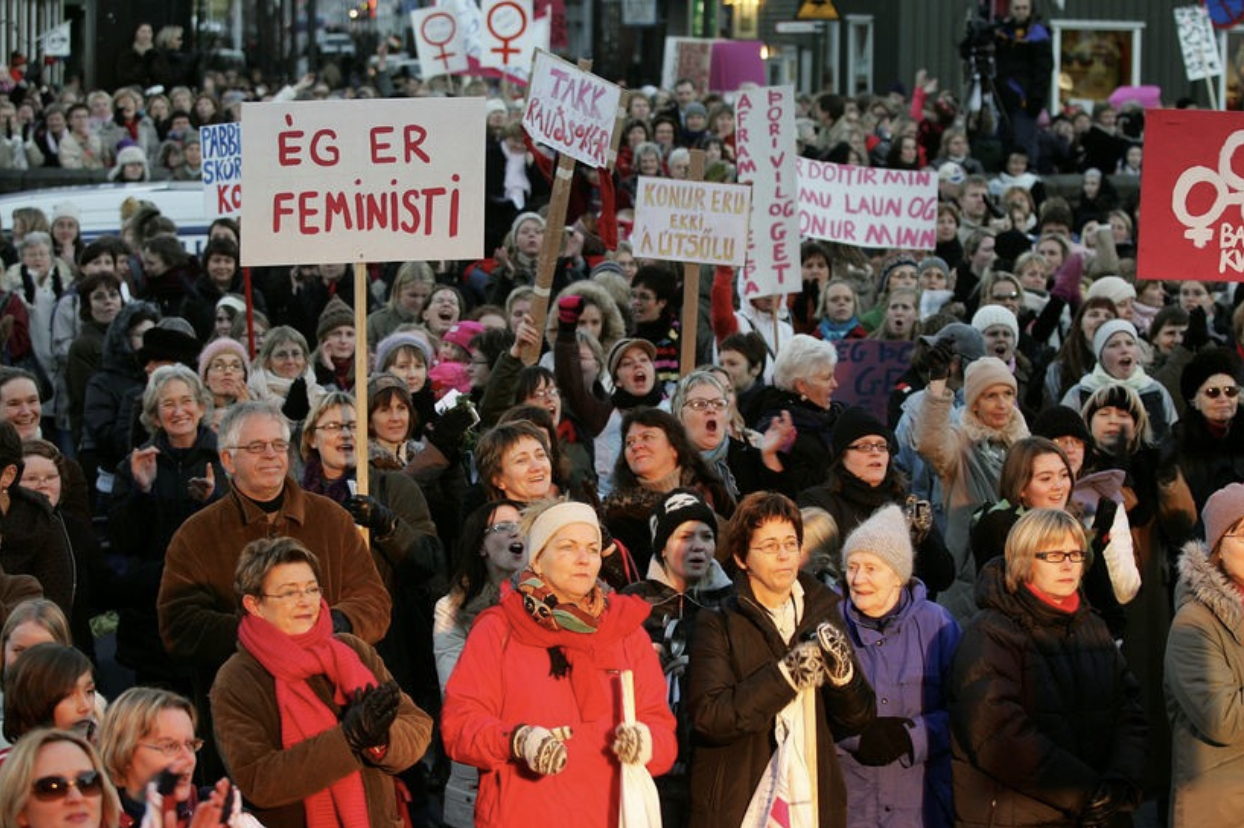 A National Action Plan (NAP) based on United Nations Security Council Resolution 1325 (UNSCR 1325) provides the course of action that a country intends to follow to reach its goals concerning women, peace and security. Iceland has had three NAPs and the fourth one will be developed in 2022. This analysis led by Dr. Jan M. Fritz, Professor in the School of Planning at DAAP and Distinguished Visiting Professor at the University of Johannesburg and Fulbright-National Science Foundation Arctic Scholar, was provided to Iceland's Ministry of Foreign Affairs to assist the 1325 Steering Committee with the development of the fourth plan. This research project is supported by the Fulbright Program, the Fulbright Commission in Iceland and the University of Iceland's Institute for Sustainability Studies.