Digital Culture Research Gallery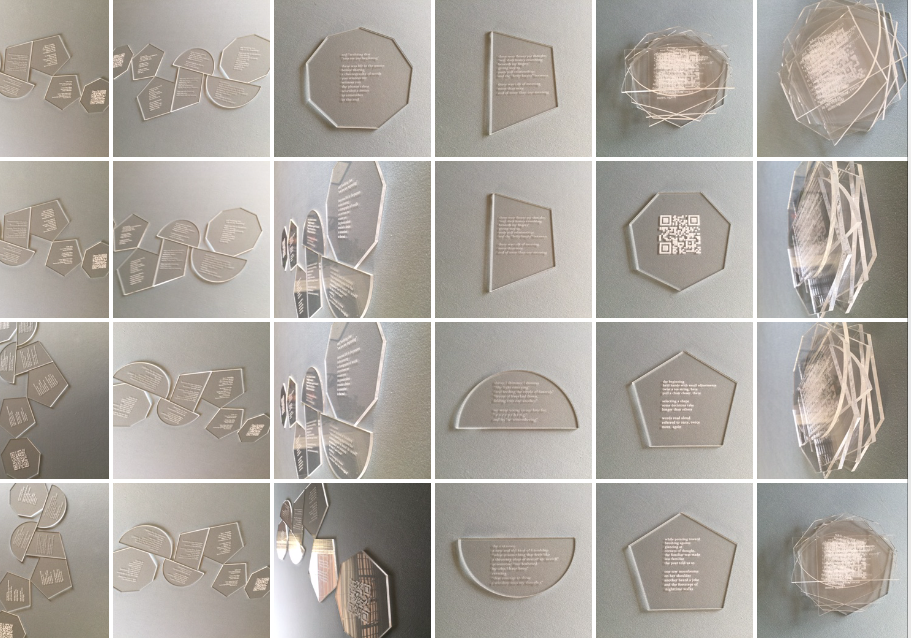 Kris Holland directs the Strange Tools Lab, focusing on repositioning Noe's theory, grounded in art and the human experience, in that they transform theory to practice. Strange Tools start with the arts and humanities and bring in science and tech driving strange research, strange development and ultimately, quirky solutions that drive curiosity, the imagination and thus enrich and improve the lives of people. The lab is funded by Digital Futures Office of Research 2030 Grant. Visit this link for more information on the lab at the Digital Futures Building and the Stange Tools Lab site for projects, team and resources. 
Ohio's Ancient Earthworks and World Heritage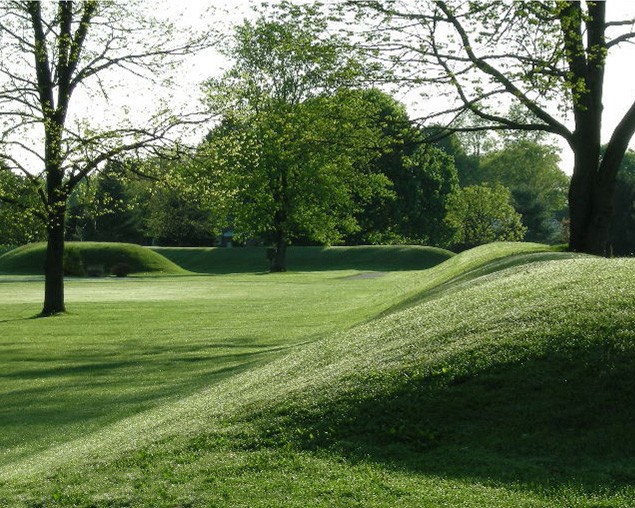 Since 1997, the "Ohio Earthworks" project based in DAAP, and led by John E. Hancock, has produced innovative public media about the ancient cultures of the Ohio Valley, especially the astonishingly huge and precise Hopewell earthworks (1 – 400 CE). Outcomes include multi-media exhibits and publications visualizing, describing, and situating these earthworks within multiple interpretive perspectives, including those of contemporary First Americans who are descended from their builders. Public education outcomes are assembled at www.ancientohiotrail.org. World Heritage efforts since then are summarized at: www.worldheritageohio.org. The booklet, Guide to the Hopewell Ceremonial Earthworks, is available at earthwork visitor centers regionally or through the Ohio History Connection. Professor Emeritus John E. Hancock recently authored the sites' Nomination to the UNESCO World Heritage List, and continues to help lead planning efforts for on-site visitor experience and regional tourism following inscription. Leaders and Key Staff Members include The Ohio History Connection US National Park Service, Hopewell Culture National Historical Park World Heritage Ohio Ambassadors Ohio State University at Newark Cincinnati Museum Center Heartland Earthworks Conservancy. Project supported by the National Endowment for the Humanities.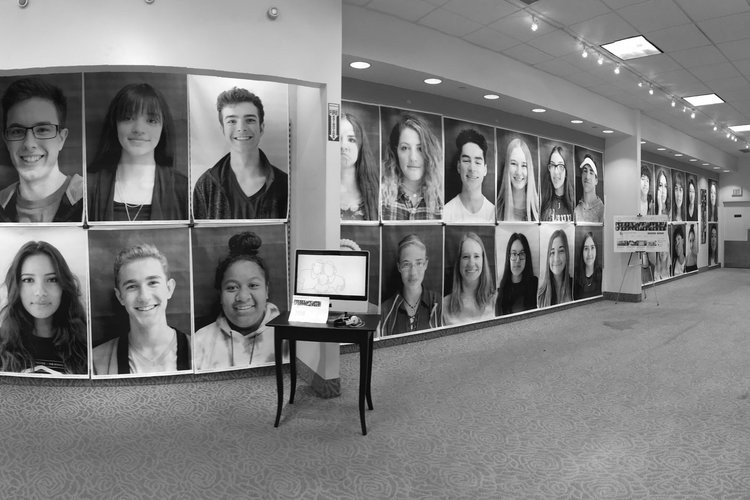 In a community of learners, high school students, art educators, and researchers Flavia Bastos and James Rees explore the central question of "How can art education prepare students to be critical digital citizens?  This an ongoing research project aims to investigate what and who students consider "American" to be, and how digital media skills play a role in their civic identity. Leveraging the technological abilities of today's students who have been raised with digital technology and tools, this participatory arts-based project asks high school students to use digital storytelling to express their lived experiences in America today. Visit this link for more information of the project. 
Virtual Reality for Caregiver Training
LASCAUX: Virtual Reality Caves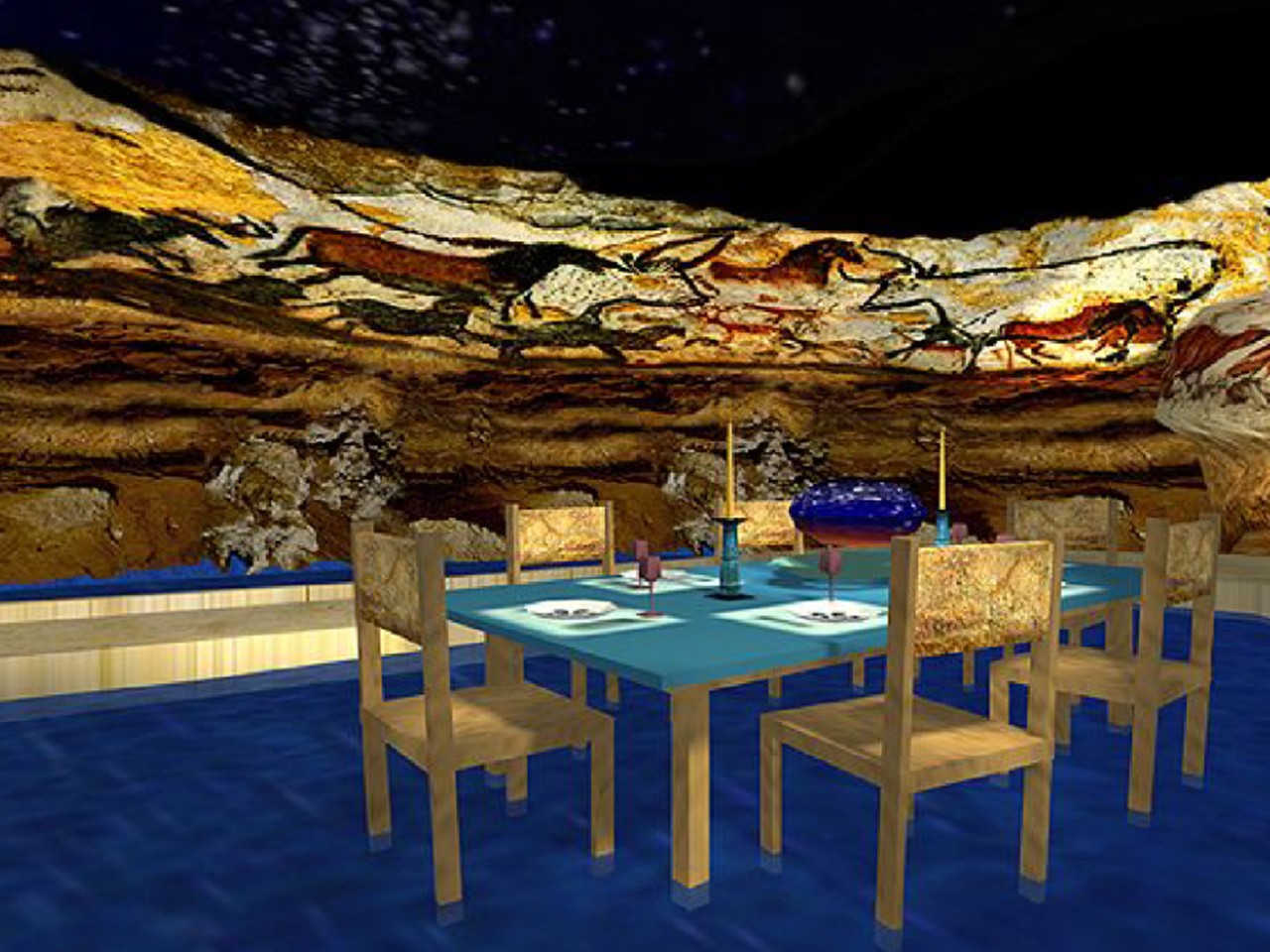 Benjamin Britton, develops LASCAUX, a virtual reality installation designed for museums and galleries. With his inspiration to "connect the past to the future", visitors explore the ancient, painted Cave of LASCAUX in virtual reality and find secrets in the Cave. Britton and his team of artists and computer experts have recreated them in three dimensions using texture maps - computer programs that vary the shadow and light on the cave walls to make them look like the real thing. The prehistoric art gallery was repainted by scanning in images of the paintings from books. Britton has added his own "secret dimension". Visitors can fly through walls to explore inaccessible areas of Lascaux and see the prehistoric creatures "come to life" and leap from the paintings.  The team includes: Benjamin Britton (Principal Artist, Producer, Director), Lisa Britton (Associate Producer, Gallery Installation), David Britton (Director of Software Development, Gallery Installation), Patricia Britton (English and French Translator), Mark Hamilton (Cave Modeler, Interactive Author, Gallery Installation), Adam Yuan (Technical Director, Cave Modeler, Gallery Installation), Robert Murray (Gallery Installation Designer, Data Manager), Patrick Mills (Video Production, Gallery Installation), Troy Gerth (Cave Modeler, Creative Researcher), Eric Picard (Historical Research, Interactive Authoring) and Miles Inada (Historical Research, Interactive Authoring).
Work/Surface Digital Fabrication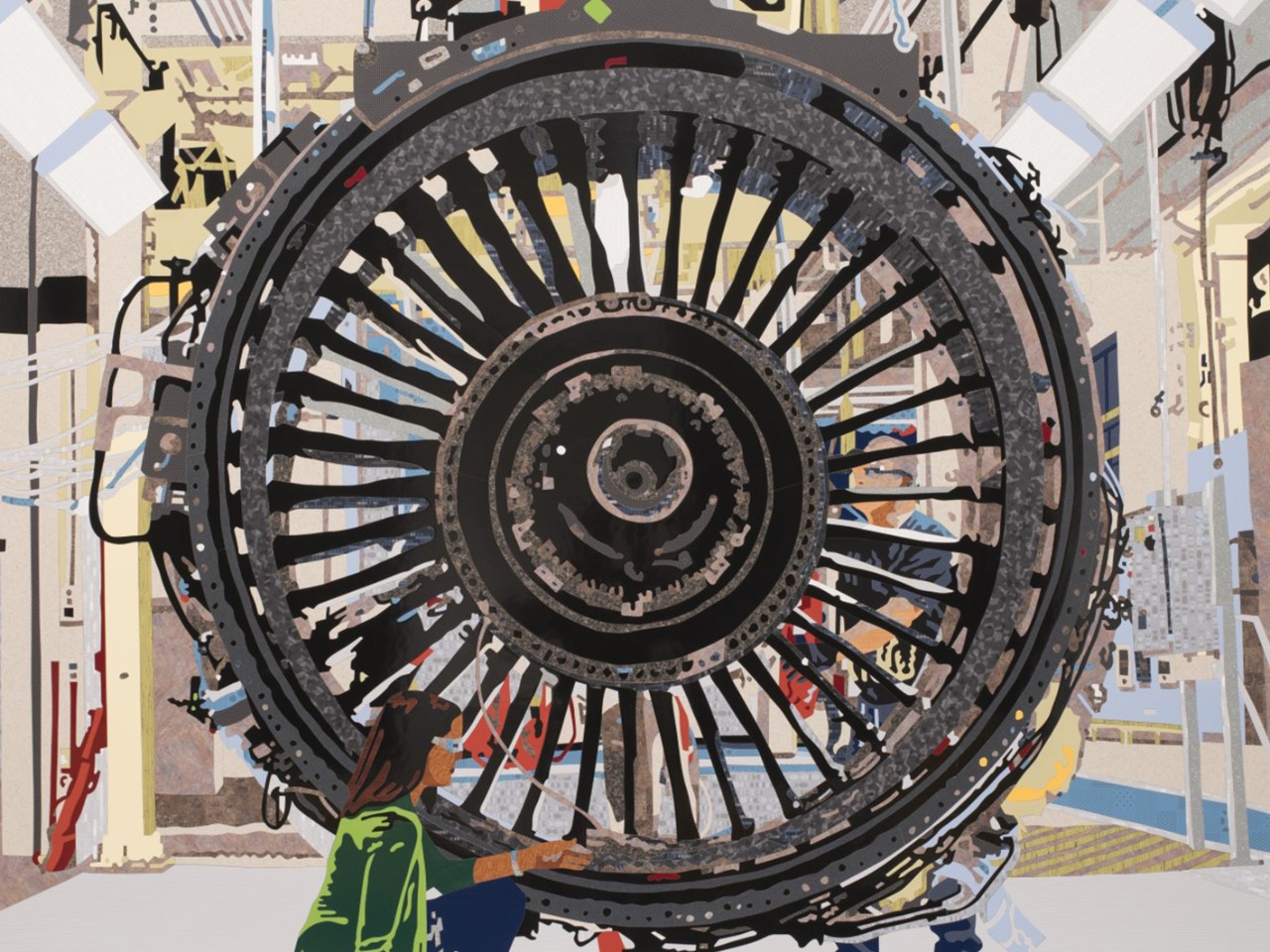 Work/Surface reflects on current manufacturing in the greater Cincinnati area by portraying workers and industrial interiors of the city's factories utilizing the clean smooth quality of laminate donated by Formica. Corporation. Inspired by the monumental mosaic "Worker Murals" series created by Winold Reiss for Cincinnati's Union Terminal opening in 1933, Matt Lynch, Curtis Goldstein, and various student interns including Jed Knight MFA and Sabrina Nowling, develop applications for industrial materials and collage and mural painting to create a suite of laser-cut Formica high-pressure laminate mosaics. The project was initiated through University of Cincinnati's Third Century grant for its creative fields. 
See Words Anywhere Digital Apps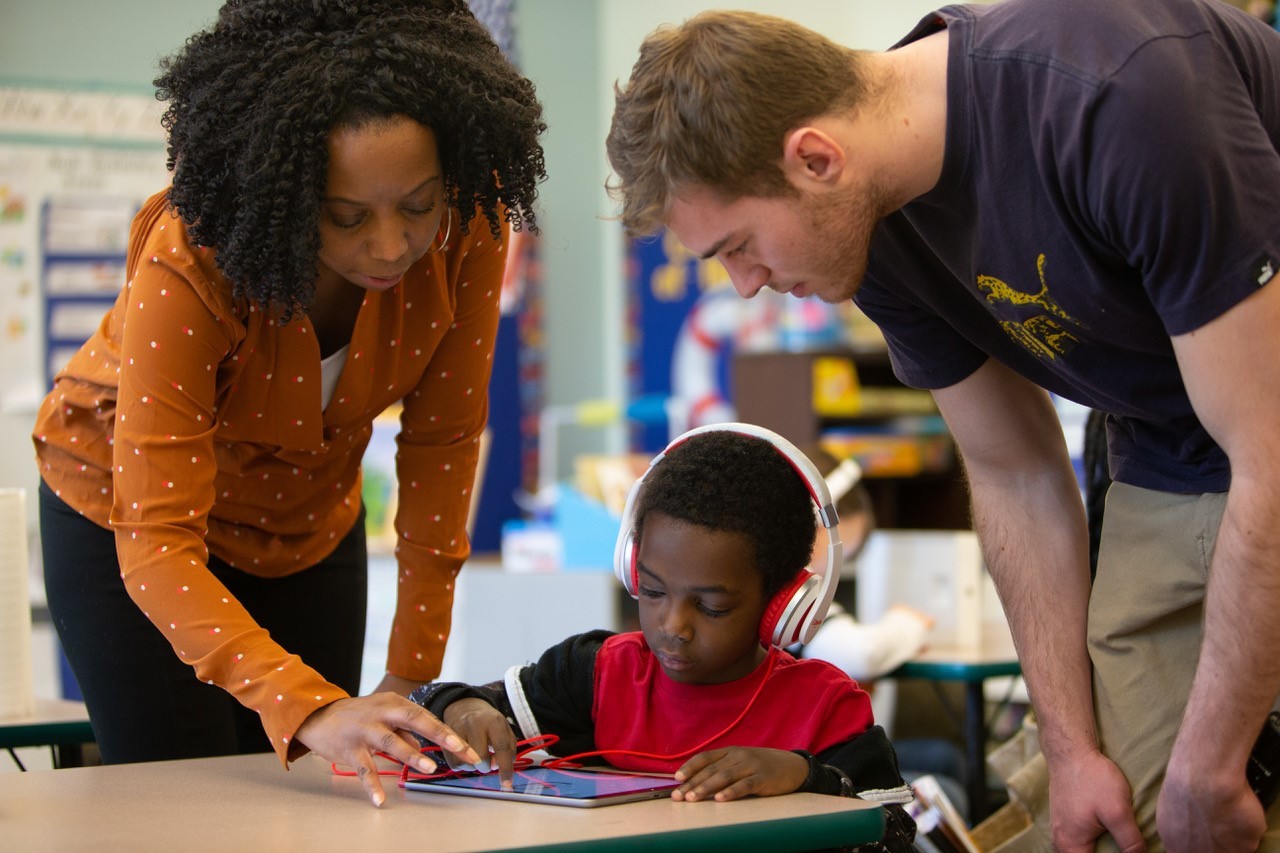 See Words: Anywhere is a Learning by Design Lab project led by Renee Seward and funded by Digital Futures Office of Research 2030 Grant. This multi-disciplinary research lab that focuses on evidence-based methods to develop the skill and will to read for all literacy learners.  The purpose of our project is to develop and test an innovative web-based application that utilizes digital, dynamic annotated text (DDAT) to support emerging readers in learning to read called See Words: Anywhere. Team members include Dr. Allison Briet-Smith, Nancy Koors, Steve Daly, Oscar Fernández, Akshat Srivastava, Frida Medrano, Dr. Nancy Creaghead, Jenny Havlovick, Spencer Roberts, Shannon Healey, Val Roca Encinas, Deirdre Nuebel. Visit this link for more information on the lab. 
Public Safety Virtual Reality Applications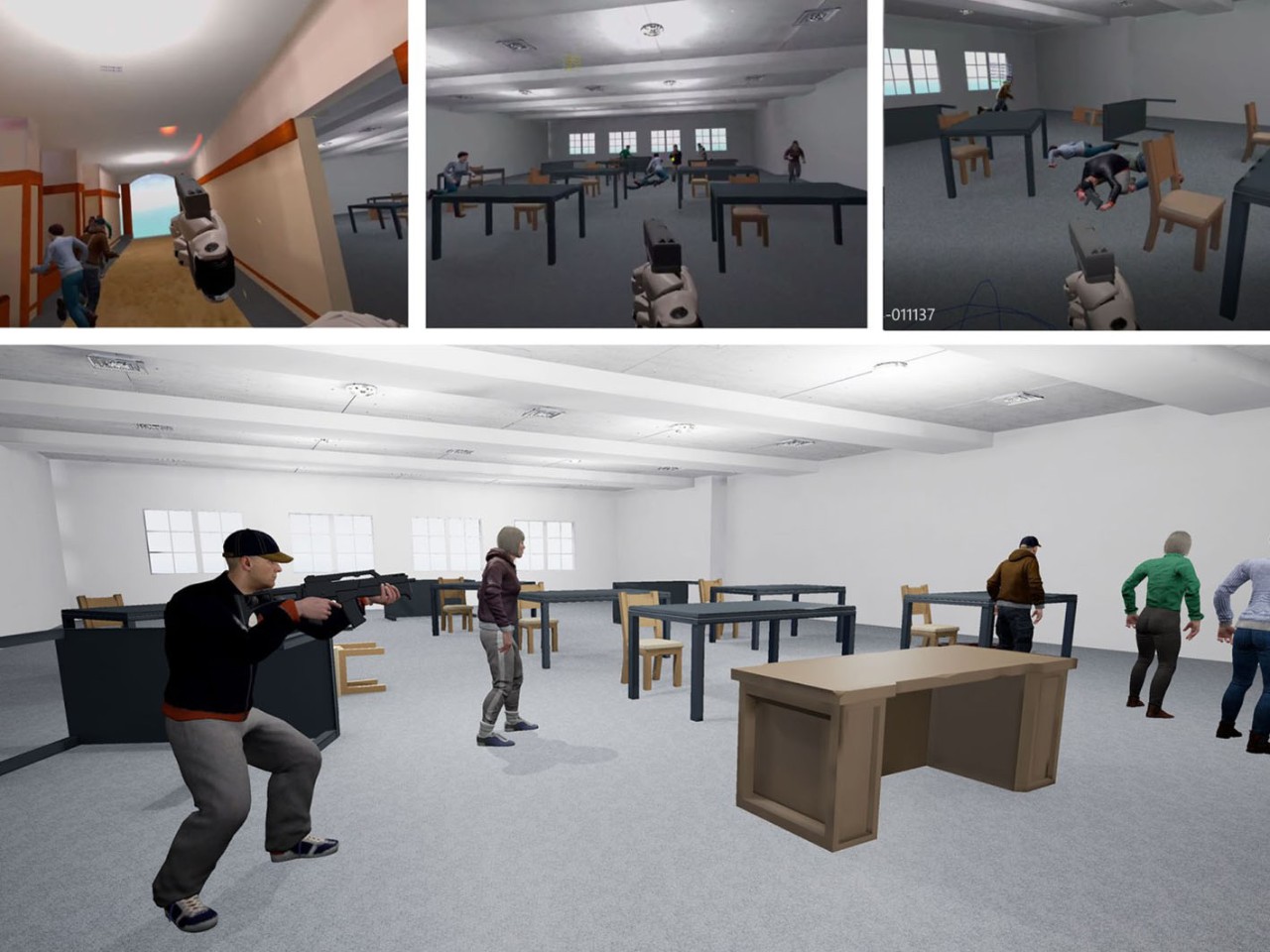 Ming Tang advances virtual reality for training and public safety purposes. He is the Director of Extended Reality Lab (XR-Lab), awarded anchor tenant development program. Along with researchers Dr. J.C. Barnes and Dr. Cory Haberman in Criminal Justice, one of their projects focuses on the development of virtual reality augmented violence reduction training system for active and mass shooting incidents. The project and training are for Ohio Law Enforcement and are funded by The Ohio Office of Criminal Justice Services (OCJS).