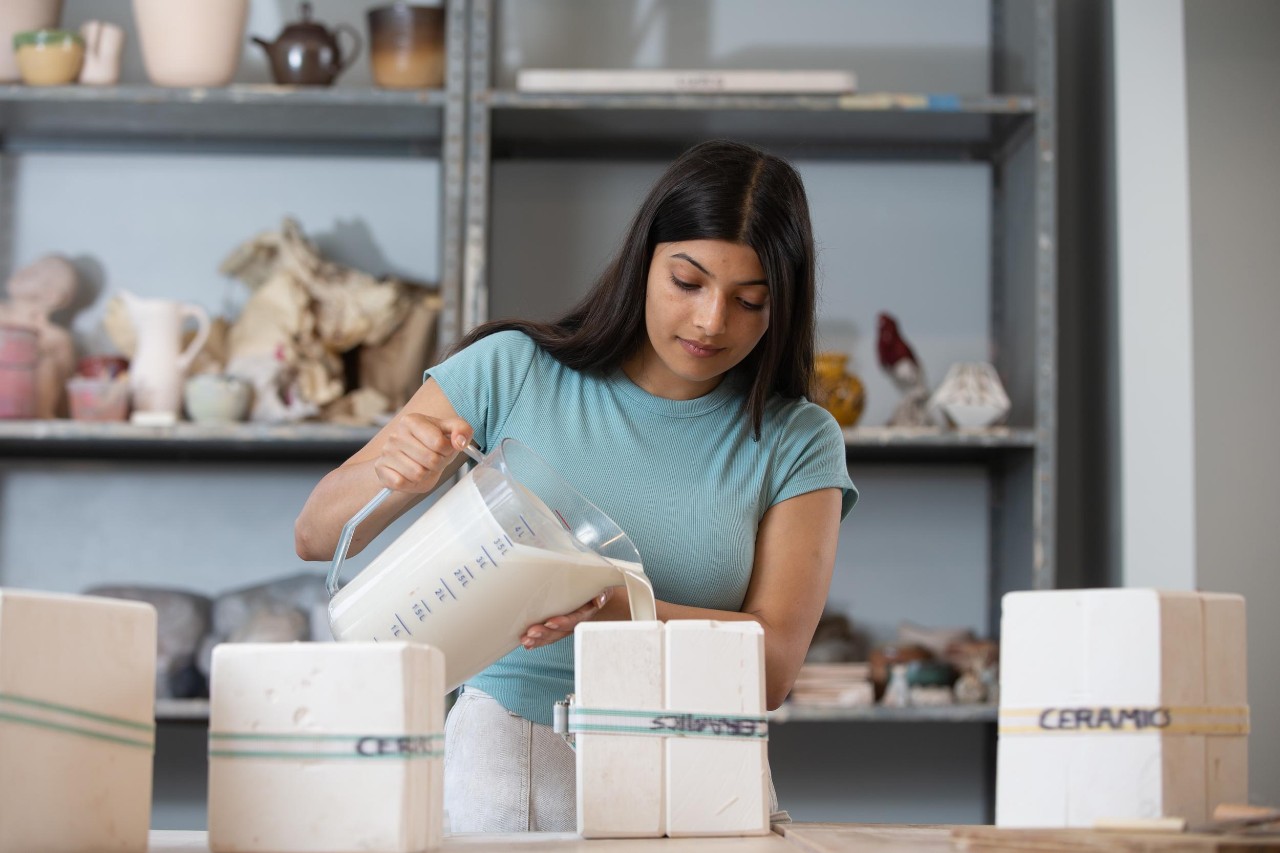 DAAP invites the UC community and the public to experience hands-on workshops throughout the year in one of our state-of-the-art labs and studios. From wheel throwing and printmaking to clay decorating and copper etching, there are plenty of creative options to pursue.
If you missed the registration but would like to be contacted for the next series simply fill out our contact form.  
Ceramics: Intro to Wheel Throwing
Excited to get your hands in clay and learn the foundations of the potter's wheel? Enroll in our fun and casual hands-on wheel throwing workshop. Our instructor will introduce you to the lab and guide you through the basics of making a variety of forms, glaze application and finishing techniques. Students enrolled in the workshop are given access to the DAAP Ceramics Lab during open lab hours. 
Instructor: James Webb
Day/Time: Wednesday: 6:00PM –9:00PM; June 21 - August 2 (6 weeks)
Cost: DAAP Students: $200; Non-DAAP UC Students, Staff, Faculty: $250; Public: $310
Intro to Intaglio: The Basics of Copper Etching
This is an introductory intaglio workshop that covers the basics of copper etching. Processes that will be taught in this workshop include hard and soft ground etching, aquatint, and chine collé. Previous printmaking knowledge is recommended but not necessary, however, participants should have some basic drawing and art-making skills. Each student will receive two 4"x 6" copper plates, etching tools, and printing paper. The first three weeks will be spent learning how to do a basic line etching with aquatint, inking and wiping the plates (one color and a la poupée), printing the plates, and creating an edition of prints. The final three weeks will be spent learning chine collé and soft ground etching. Participants should leave this course with a basic understanding of intaglio and a portfolio of prints. 
Instructor: Stephanie Berrie
Day/Time: Thursday 5:30-8:30pm; June 22 - August 3 (6 weeks - no class 7/5)
Cost: DAAP Students: $200; Non-DAAP UC Students, Staff, Faculty: $250; Public: $310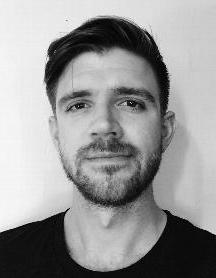 Colin John Klimesh
Asst Dir Academic, DAAP Ceramics
DAA Addition