Creative Entrepreneurship Research Gallery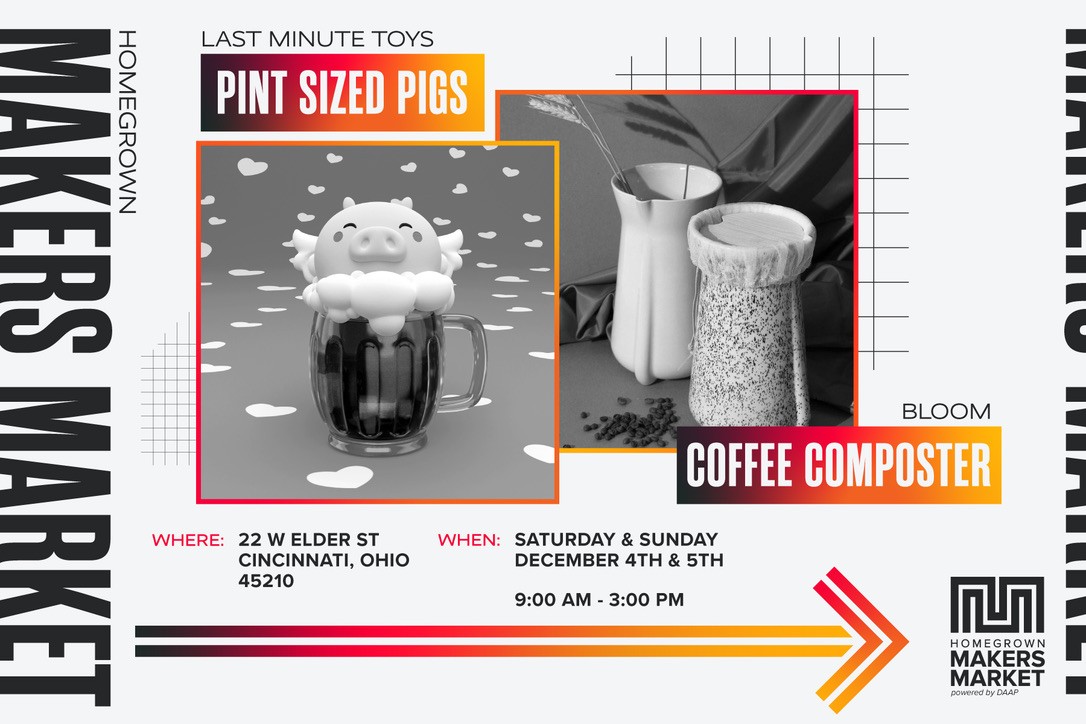 The Homegrown collaborative design studio, led by Steve Doehler and Brooke Brandewie educates students on basic business principles and small business manufacturing as they work in teams to create and prototype scalable products. The teams' finished designs - ranging from tabletop accessories and lighting concepts to soft good and furniture - are then sold in small batches at a local end-of-the-semester pop-up shop. Homegrown is an initial step in creative enterpreneurship for students.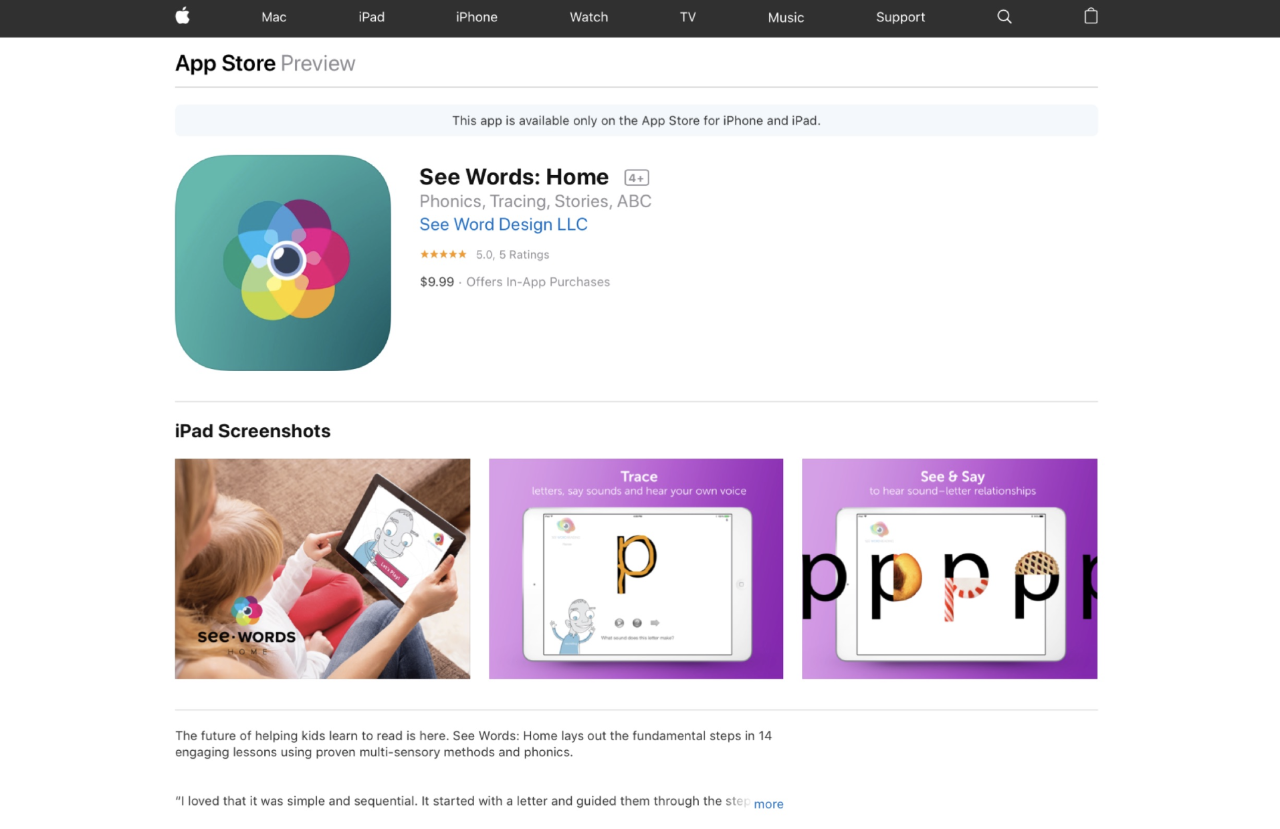 See Words is a suite of app products developed by Renee Seward. See Words provides evidence-based methods to develop the skill and will to read. See Words started as a research project seeking to apply graphic design principles to embed pictures into letters to help children how to read. See Words nbow offers three products: See Words School, See Words Home, and See Words Anywhere. Visit the See Words website to learn about the company and download the products from the apple store. 
Maya Youth Artisanship Initiative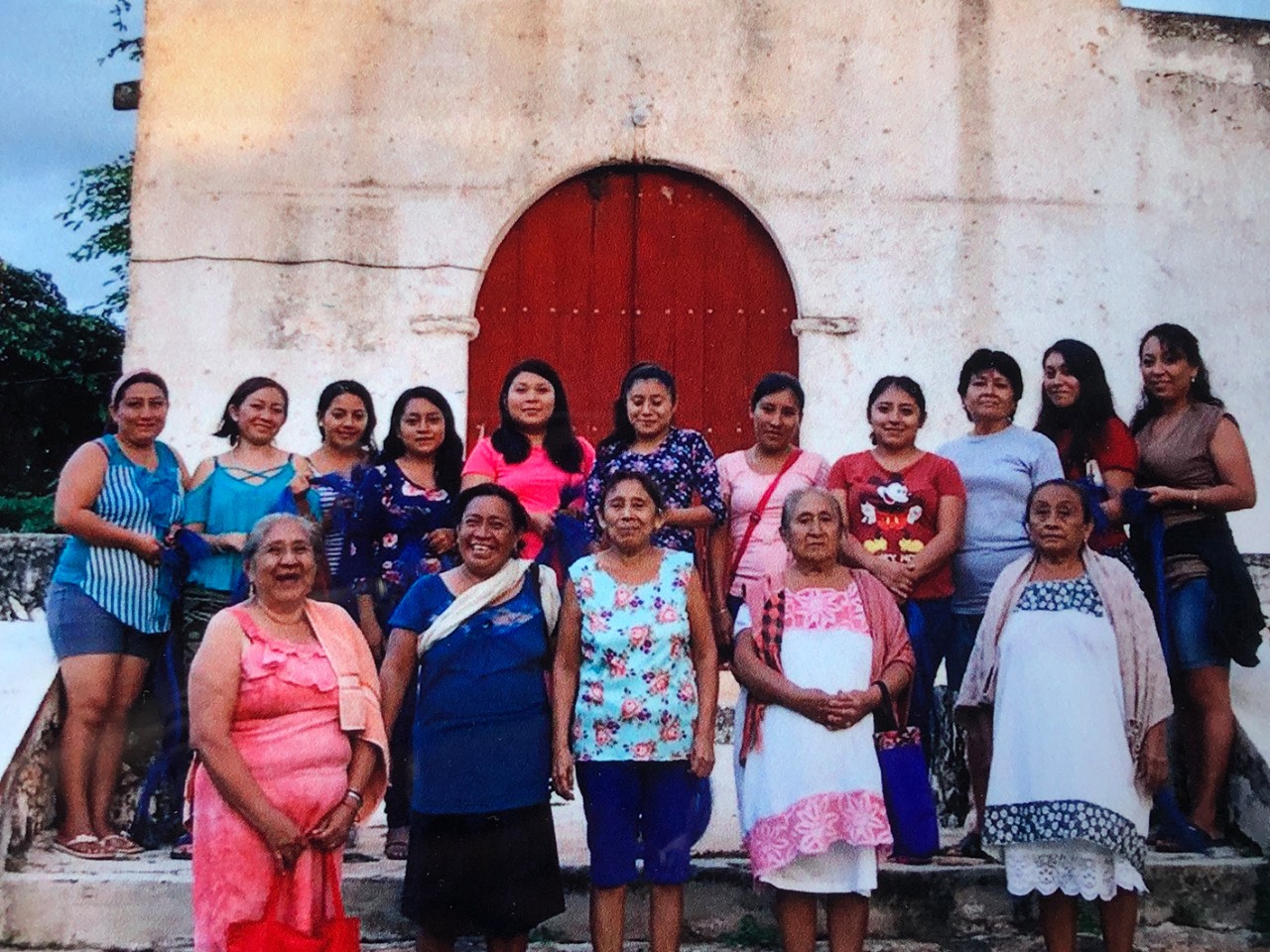 The Maya Youth Artisan Initiative (MYAI), is a new initiative to encourage and inspire youth in Yucatan, Mexico, to learn and practice craft techniques, and infuse their designs with contemporary perspective. The pilot project, led by UC researchers Ashley Kubley,  with Grace Weir, Son Hoang, Kirsten Ledbetter of the MYAI project explored the ancient art of weaving henequen plant fibers on a back strap loom. Also, this pilot project is in partnership with designer Angela Damman. This skill has been embedded in the cultural heritage of Yucatan for hundreds of years, but this important tradition is a risk of disappearing. This project is bringing that skill back to youth in communities where weaving is still practicing, by incentivizing the practice of weaving among young aspiring artisans, and providing education and support from experienced mentors, the design community and local organizations. An exhibition recognizes their contribution to the project and the craft in the region, and share/expand it on a local, national and international scale. Their interviews and works from this project are on display in an exhibition entitled Tejiendo Quienes Somos at the Museo Artes Populares de Yucatan that opened in late October 2021, in Merida Mexico. The project includes a Virtual Exhibition with a Weaving Who We Are brochure translated in English. and will be on display through April 2022. This project has been funded by the UC Office of research. For more information visit the following links: https://www.iastatedigitalpress.com/itaa/article/id/1816/ and https://www.fashionrevolution.org/an-ancient-fibre-transforming-communities/.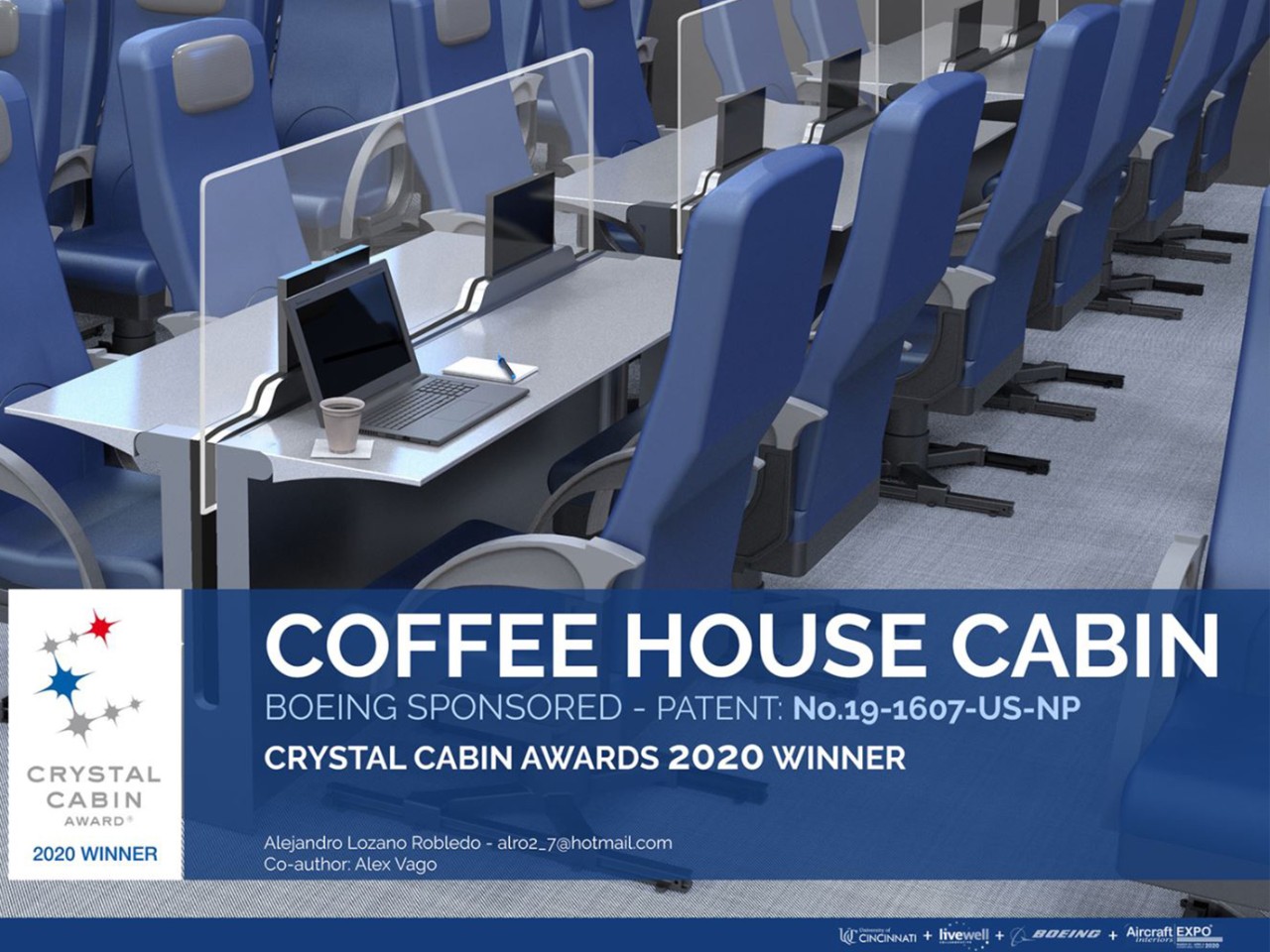 Alejandro Lozano Robledo envisions the future airline passenger experience through multi-disciplinary methods in collaboration with the Boeing and the Live Well Collaborative. One of his concepts, "Coffee House cabin", was selected winner of the 2020 Crystal Cabin Awards in Hamburg, Germany, the global aviation industry event of the year. It also has a Patent filed by Boeing for Seating Systems and Methods for an Internal Cabin of an Aircraft Patent: us No. 19-1607-US-NP. Using the analogy of a Coffee House, this concept envisions what is possible inside an airplane. It is a new zone that fits between Economy and Business class and creates a productivity-focused mixed-use space. It is ideal for business travelers who need to be productive throughout the flight, and can also benefit passengers traveling together, allowing for collaboration, discussion. and group work during the flight.  For more information, check the media coverage by Local 12 News by visiting this link.