Creative Entrepreneurship Phases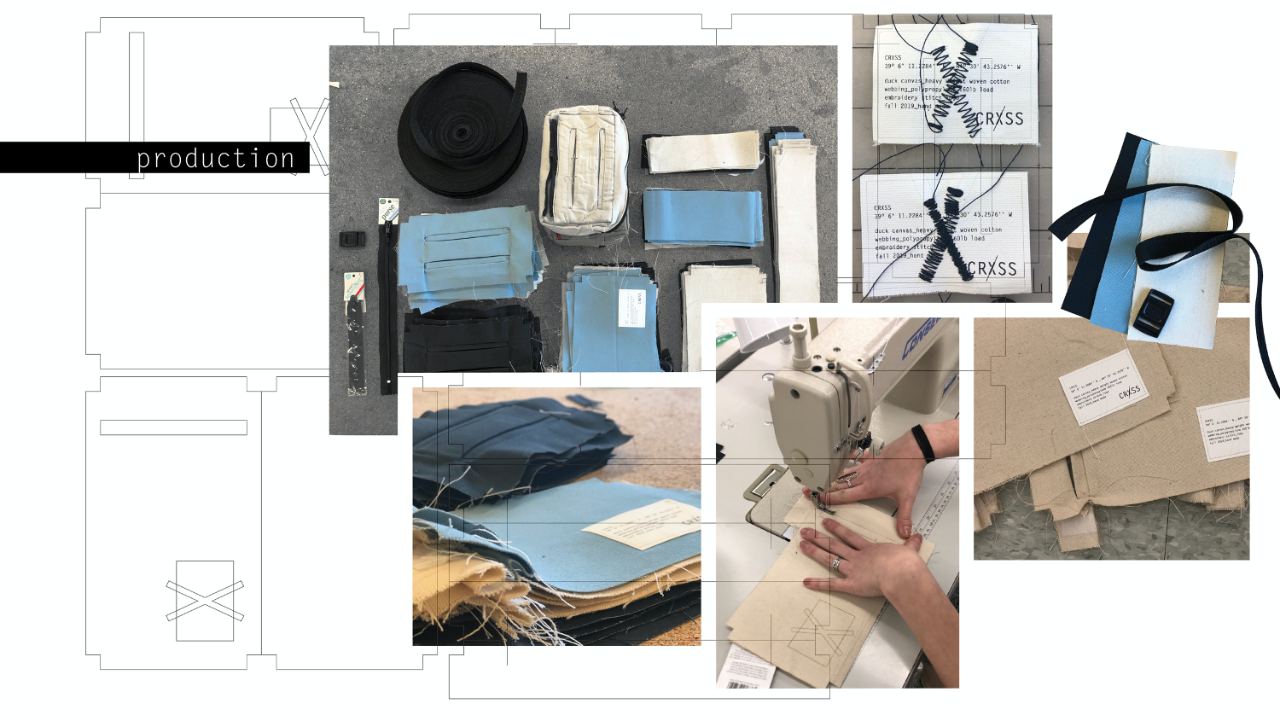 Shaping What's Next In Design Driven Entrepreneurship
Throughout design education today, there is a growing emphasis on creative entrepreneurship; designers are innovators, and innovators develop ideas and products that people can use.
Overview
Our initiative is built around a three-phase program. Phase 1 is linked to studio education where students learn how to design for small-batch manufacturing through consumer-based innovation and retail business practices. Phase 2 is expanding results from Phase 1 outside the academic environment by engaging external collaborators. And Phase 3 is developing results in a larger context of partnerships and the interprofessional development of teams in a quest for start-up commercialization. The next sections explain the phases in more detail and how to engage with our initiative.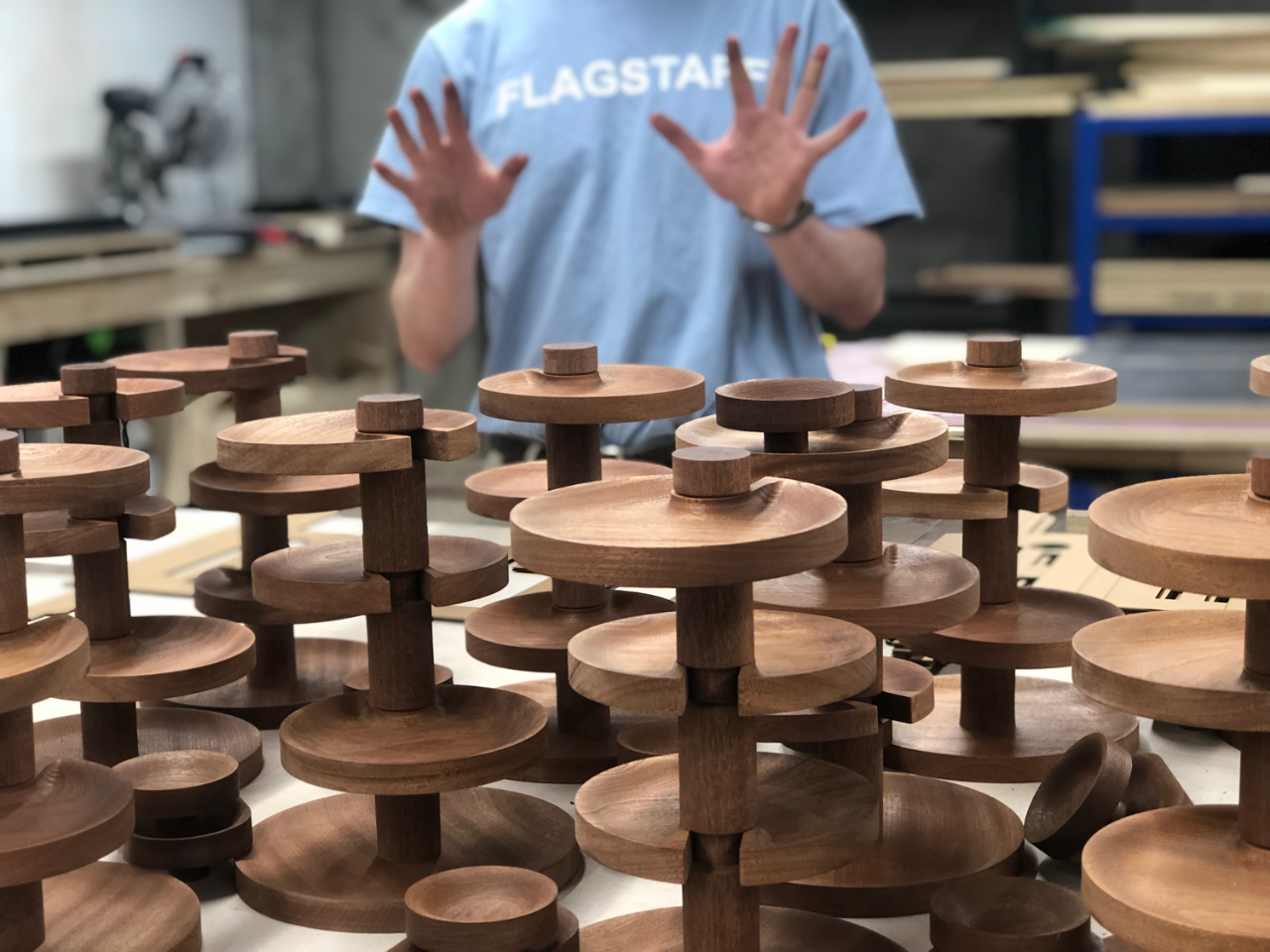 HOMEGROWN: A Collaborative Design Studio Experience
At the University of Cincinnati, fourth-year design students are getting this kind of hands-on, real-world experience in small-batch design, innovation and business through the College of Design, Architecture, Art, and Planning's (DAAP) HOMEGROWN: Collaborative Design Studio. In the studio, students learn how to design for small-batch manufacturing through consumer-based innovation and retail business practices.  
In the HOMEGROWN Studio, students learn basic business principles and small-batch manufacturing as they work in collaborative teams to create and prototype scalable products. This is an interdisciplinary experience, as students from Fashion, Industrial, and Communication Design are assembled into their development teams. They produce products ranging from tabletop accessories and lighting concepts to soft goods and furniture. Student teams also develop their own brands that reflect their assortment of products. The culmination of this experience is a pop-up store where the products are strategically displayed and are sold.
HOMEGROWN is currently a student-funded experience. Students must provide their own capital to produce all iterative prototyping cycles. This includes the product as well as the branding and packaging collateral. Every year student demand for this studio increases. HOMEGROWN DAAP faculty members Steven Doehler (Industrial Design) and Brooke Brandewie (Fashion Design) have also seen significant participation and quality increase since it began in 2015. This is evident through the pop-up sales each year, yet the cost to produce high quality product systems has raised the financial bar for every team. Many students do not have a surplus of capital to invest in their projects which makes this class prohibitive and risky.  
With funders' help, the HOMEGROWN Studio can help students realize their creative entrepreneurship ambitions.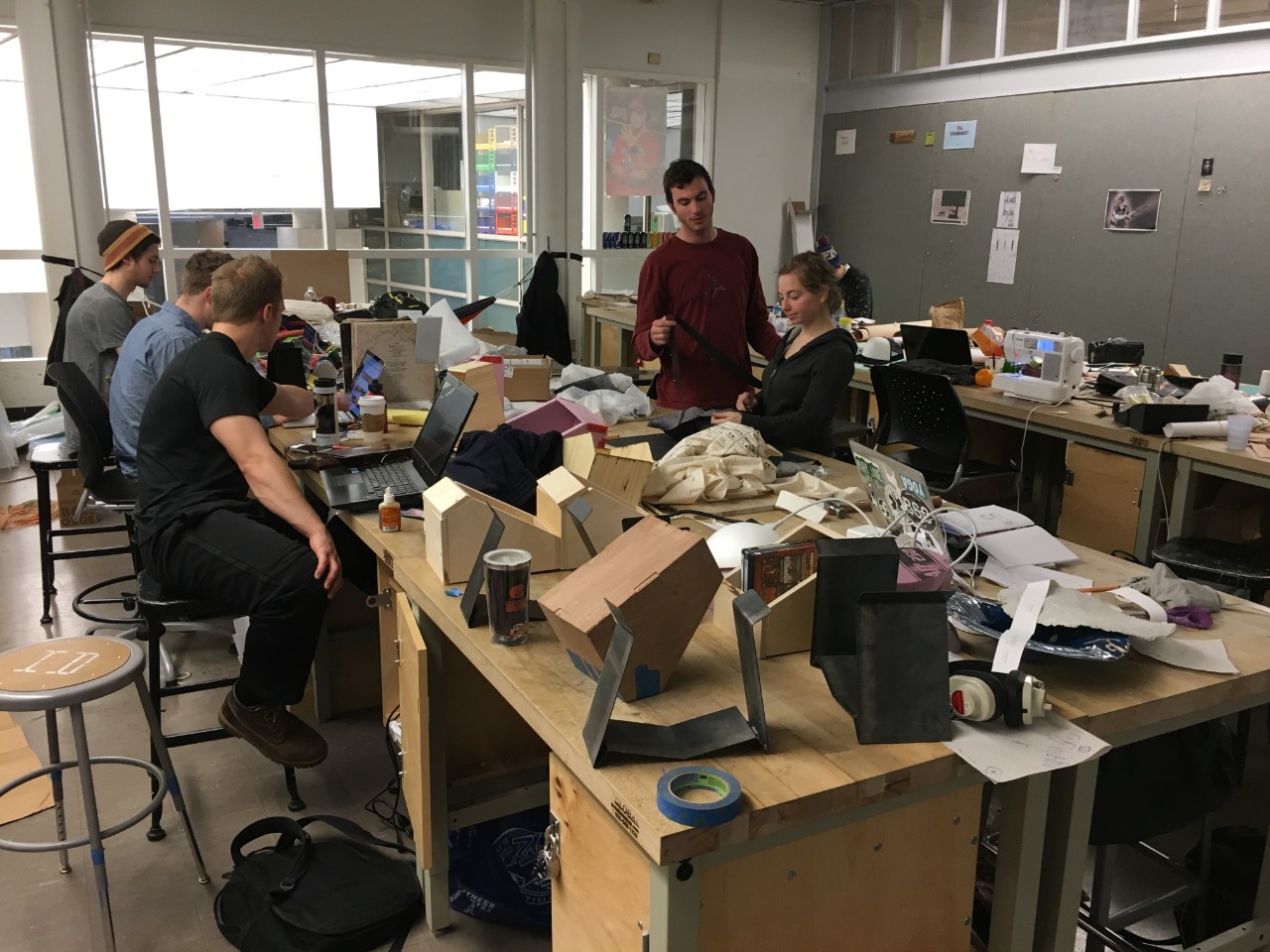 External Collaboration with other UC Partners, the start-up community, incubators, and non-DAAP students

To this point the HOMEGROWN collaborative design studio is considered a unique educational experience. Over the past six years, HOMEGROWN DAAP faculty members Steven Doehler (Industrial Design) and Brooke Brandewie (Fashion Design) have seen these students produce products reaching a very sophisticated level. Based upon the pop-up sales, they see their products reaching a level of consumer viability. In Fall of 2023 the faculty plan to extend their mentoring support through outreach to the region's start-up community. They are currently working with Start-up Cincy, the Hamiton County Development Center, as well as with individuals and companies who see this as a worthwhile experience towards the potential development of Cincinnati Made businesses and products.  
Although driven by Design, faculty understand that this endeavor must work across fields for ultimate success. If products move past the HOMEGROWN pop-up shop, they will need more assistance in business and engineering/technology. This is where faculty see great opportunity to collaborate with the University's Colleges of Business and Engineering.
Design Clinic: Seekers and Finders

We believe that good design means advocating for humans. We pride ourselves on building empathy for your idea's future users so you can see what they need, what they hope for, what they are striving for in their own lives. We know that solutions that meet deep human needs do more than sell - they create a following, a culture, a legacy that lasts.
Through the HOMEGROWN experience, the faculty have observed that many ideas are poised for commercialization. They see the College of DAAP in its entirety as an idea factory. They have also observed that tehre is an opportunity to motivate DAAP students to start and run businesses. As such, they propose the need to move ideas past the classroom.
Phase 3 is dedicated to the establishment of a Design Clinic. This would enable ideas to funnel into interprofessional development teams in a quest for start-up commercialization. These ideas can be accompanied by the designers, or they can enter as 'orphans'. 'Orphan' ideas are viable, but the creator's ambitions are not linked to business start-up. This is when students from across campus become linked to DAAP's amazing ideas, by integrating into teams to focus on realization and commercialization. 
The Deign Clinic is intended to grow the ideas through the Lean Start-up philosophy of the 'design, measure, learn' feedback loop. This is where interdisciplinary teams are the pillar for building the design ideas and testing for:
Positive human interactions/experiences
Technological viability
Consumer acceptance
This clinic would also serve as a unique creative entrepreneurial resource to regional research institutions whose campuses do not have world class design. The clinic's vision is a multi-pronged approach where internal ideas can blossom, and outside partnerships are cultivated.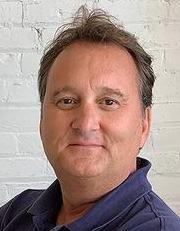 Steven J. Doehler
,
Associate Professor, Industrial Design Coordinator