Health & Wellbeing Research Gallery
Air Dome: Intra-Urban Air Quality Across Cincinnati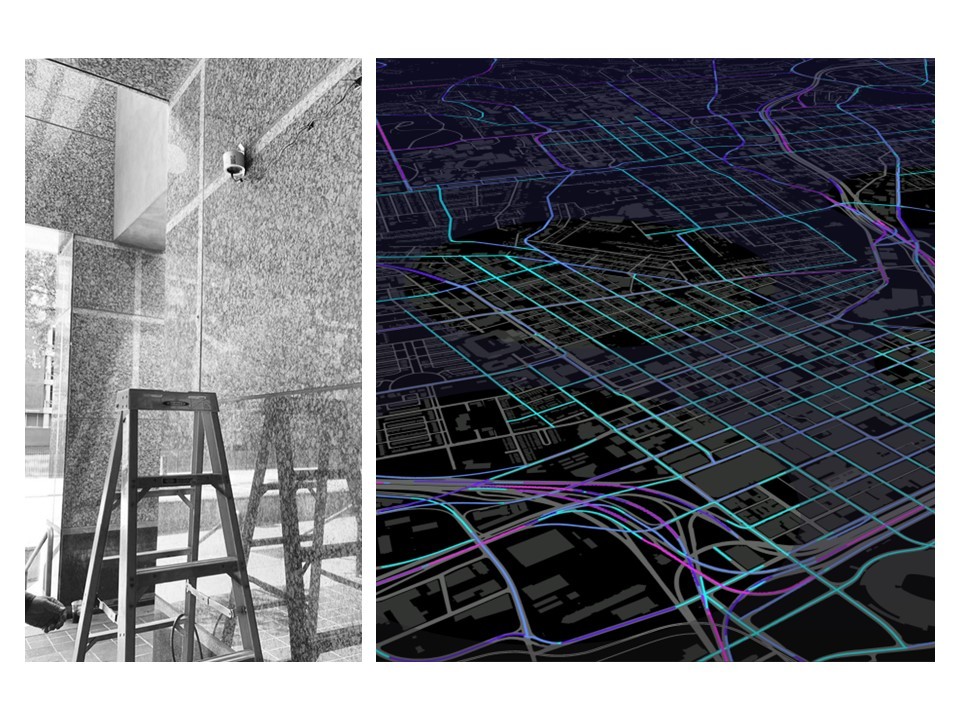 Principal Investigator (SoP) Assistant Professor Sang Cho, is currently leading the "Air Dome" project. This initiative is focused on studying the intra-urban air quality across various sites in Cincinnati. Today, in a joint effort with the City of Cincinnati, we've successfully installed the first of fifteen sensors on public properties. The project aims to investigate a future smart city framework that emphasizes environmental monitoring as a pivotal factor in design and planning decisions. This approach will also entail examining health implications across diverse geographic regions, considering the impact of built environmental features.
WorkWELL: A Study on the Relationships Between Environments, Technologies, and People,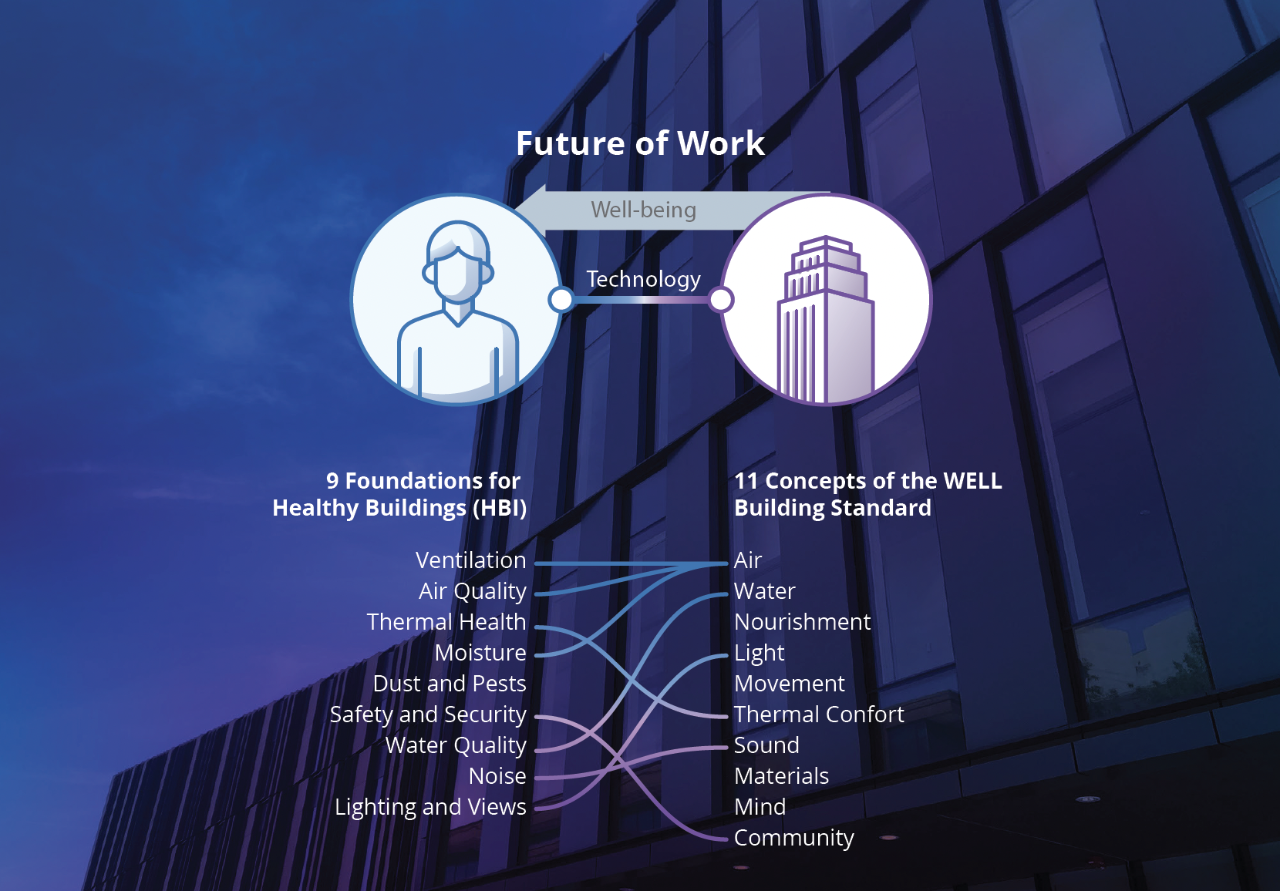 Funded by the National Science Foundation (NSF), the WorkWELL project brings together faculty from the College of DAAP, College of Business, College of Engineering, College of Medicine, and College of Art and Sciences to study the future of work including PI David Wendell; Co-PIs Anton Harfmann, Dr. Claudia B. Rebola, and Dr. Michael Fry; team members Pravin Bhiwapurkar, Ann Black, Dr. Annulla Linders, Dr. Tamara Lorenz, Nabil Nassif, John Seibert, Ming Tang, Dr. Nicolas Williams, and Dr. Danny T.Y. Wu; and  student members: Sebastian Ramirez-Loaiza. The study focuses on recognizing the complexity of building automation systems, increased exponentially over the past several decades, and how these systems are expected to become more advanced and automated in the future. While these sophisticated building technologies make for an energy-efficient building, the effects on the workers in these environments are not well understood. The objective of this project is to develop a methodology for collecting, analyzing, and correlating existing discipline specific research and data about buildings and the workers in them in search of undiscovered interactions that affect wellbeing.  For more information on the project visit the project website: https://workwell-research.com
ARMCan: Active Receptive Music Therapy for Cancer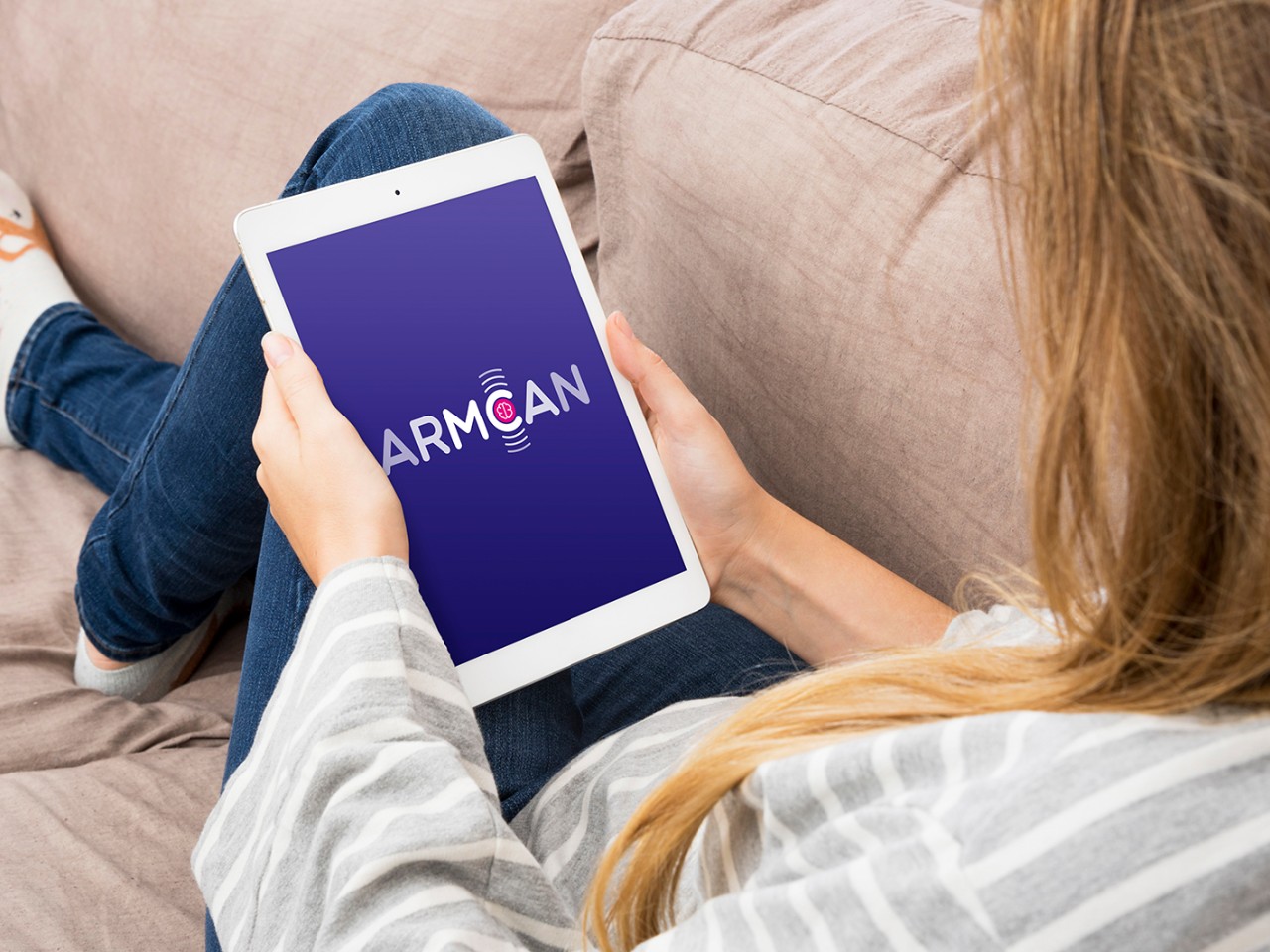 Dr. Claudia B. Rebola and Dr. Soma Sengupta, and with expertise and Indiana University's Debra Burns, they has developed a music therapy application--Active Receptive Music for Cancer application (ARMCan) to help breast cancer patients with chemobrain. They are currently conducting a pilot feasibility study to beta test this interactive app which will promote executive function recovery for breast cancer patients with chemobrain. Visit this link for more information ont he project. 
ARTCan and ARCCan: Art and Pet Robot Therapy Applications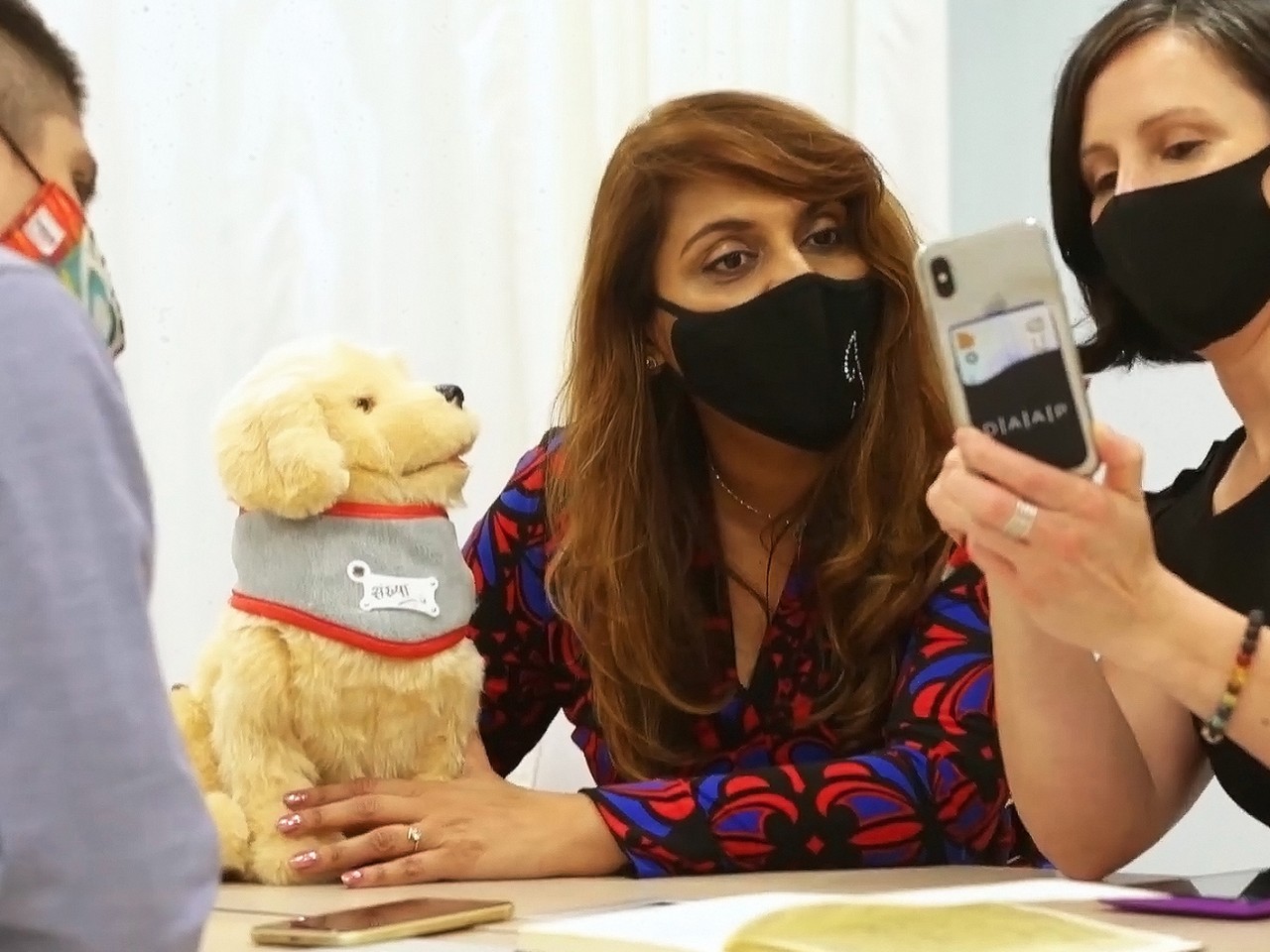 UC researchers from the College of DAAP,  the College of Medicine and the College of Art and Sciences, and Clermont at Blue Ash join efforts to understand the effect of art therapy and pet robots for wellbeing for hearing loss patients. Dr. Claudia B. Rebola, Dr. Soma Sengupta and Dr. Meera Rastogi lead the study the collaborative study testing the feasibility of two new self-administered intervention tools, an ARt Can Therapy Can application (ARTCan), and Animal Robotic Companion Can application for patients with hearing loss, where the Can stands for empowering. There is little knowledge on the effects of these types of therapies in the patient population. The team developed a 12-week pilot/pre-clinical trial study that will analyze how the moods of patients are affected by working through the art therapy prompts and questions on the app, as well as robotic pet companions in randomized groups. Click here for more information on the project. The study is being funded by the Jejurikar Fund for Vestibular Schwannoma Research and the Harold C. Schott Chair.
Carbon Nanotube Textile Hybrid for Health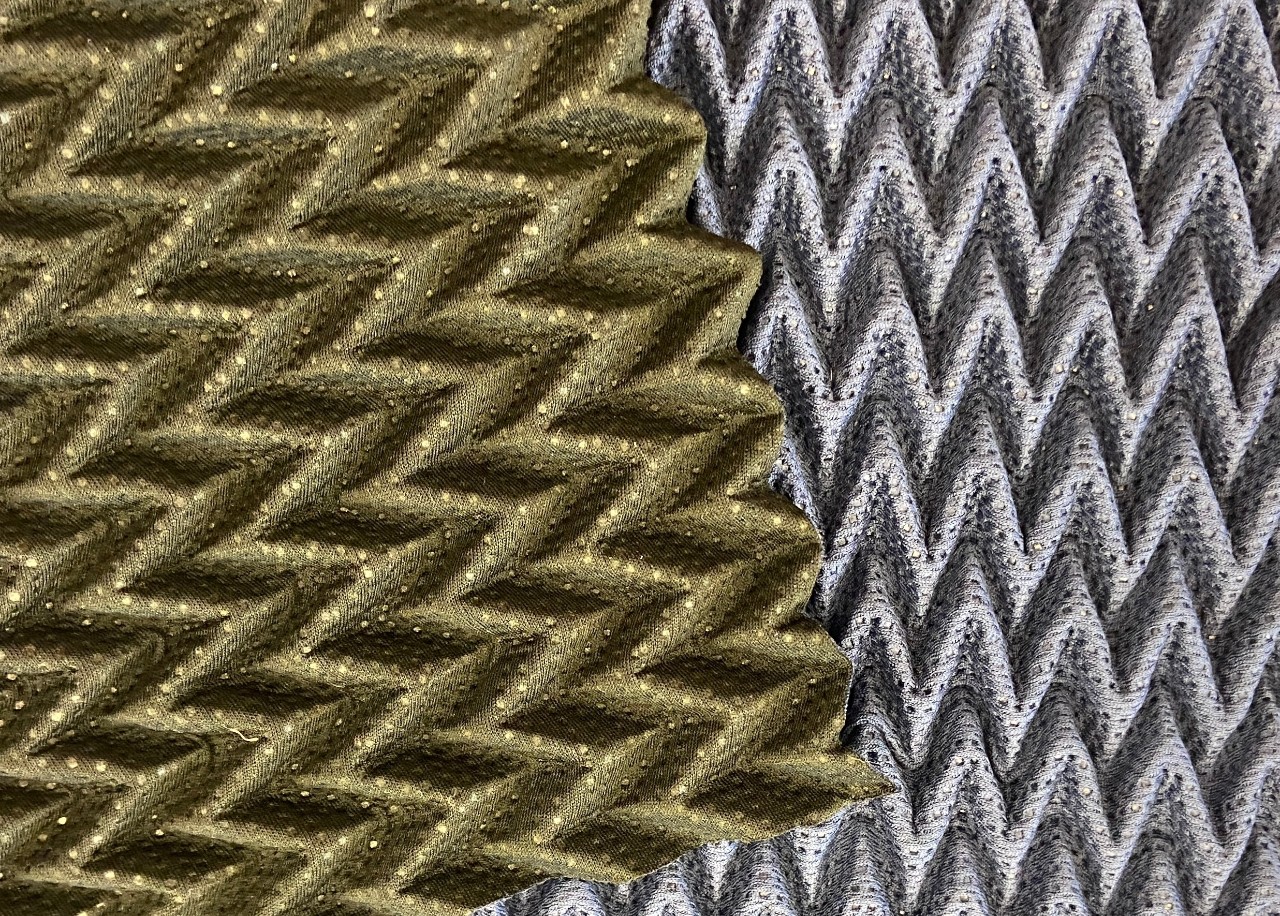 Ashley Kubley have been working closely with faculty researcher in the College of Engineering Dr. Marck Shultz on the development and applications of nanomaterials. They have been focused on solutions for personal protective gear/clothing and accessories including high performance shirts, gloves, facemasks, shielding suits (like tyvek-type suits) and most recently turnout gear for Firefighters. They are developing an on demand respirating textile to mitigate heat stress with wearable technology enabled monitoring. In their developments, they are also utilizing ultrasonic welding technology for compositing, thanks to the School of Design's partnership with Durkopp Adler Pfaff (DAP America)  The team is hoping to develop several custom materials with industry partners in the healthcare, hospitality, and PPE manufacturing sector this year. 
Affordable Robotic Intelligence for Aging Support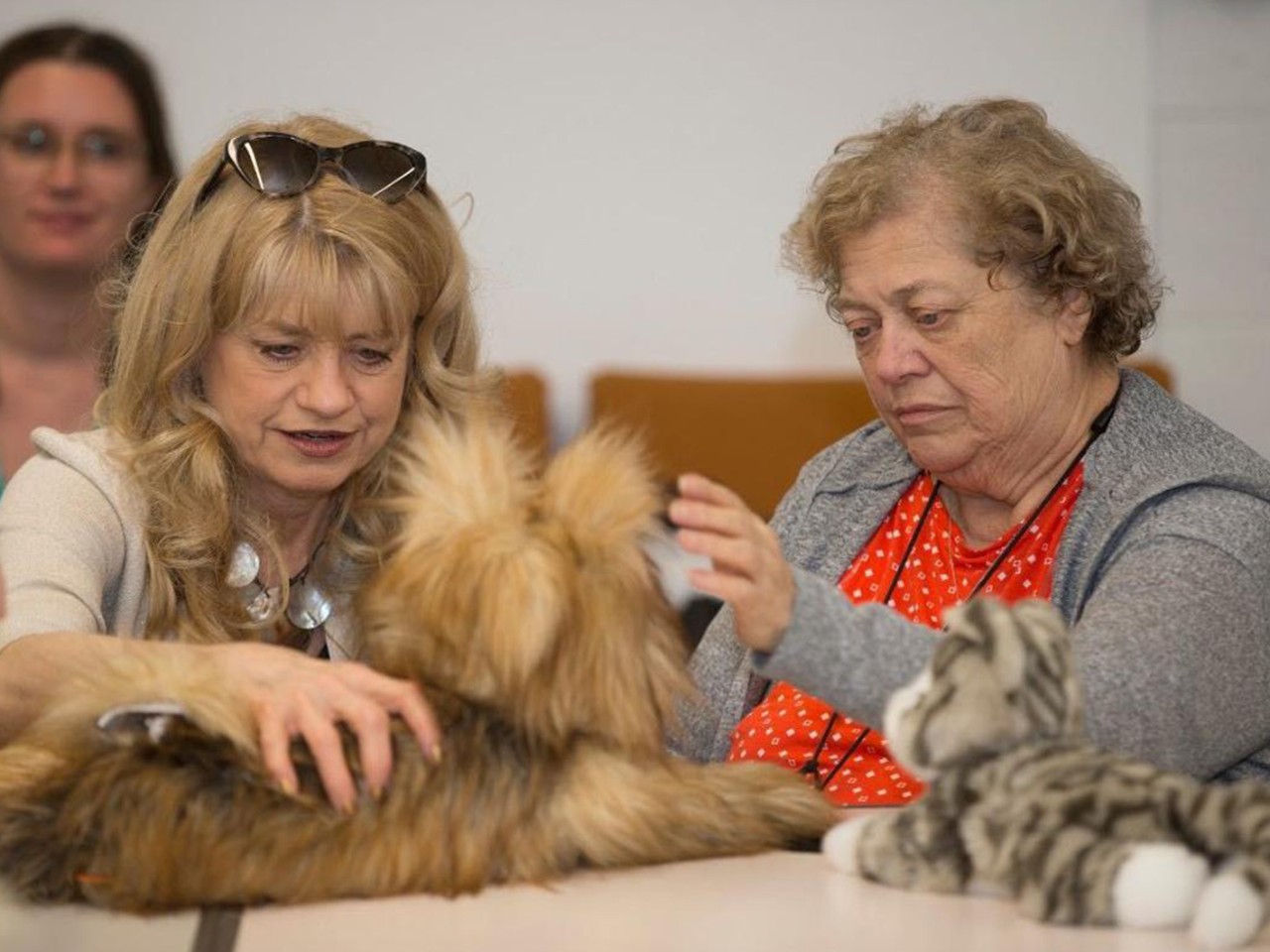 The Affordable Robotic Intelligence for Aging Support (ARIES) began when Dr. Claudia Rebola teamed with researchers from Brown University, Butler Hospital and industry partner Ageless Innovation, a branch company formerly led by Hasbro, to secure a $1 million grant from the National Science Foundation. They set to expand the design on an existing line of robotic companion pets from Ageless Innovation. The ARIES project aims to expand the capabilities of these pets so they can provide care along with comfort and a triadic care--communication with caregivers and loved ones.The project is multi-phased from understanding technological needs and translating findings to new technological explorations. One of the products is a robotic dog "Scruffy" resembling a terrier since that is the breed most preferred by older adults. Other products are focusing on developing application related to providing reminders and allowing communication to family and caregivers. Visit this link on more information on the project. 
Virtual Reality for Caregiver Training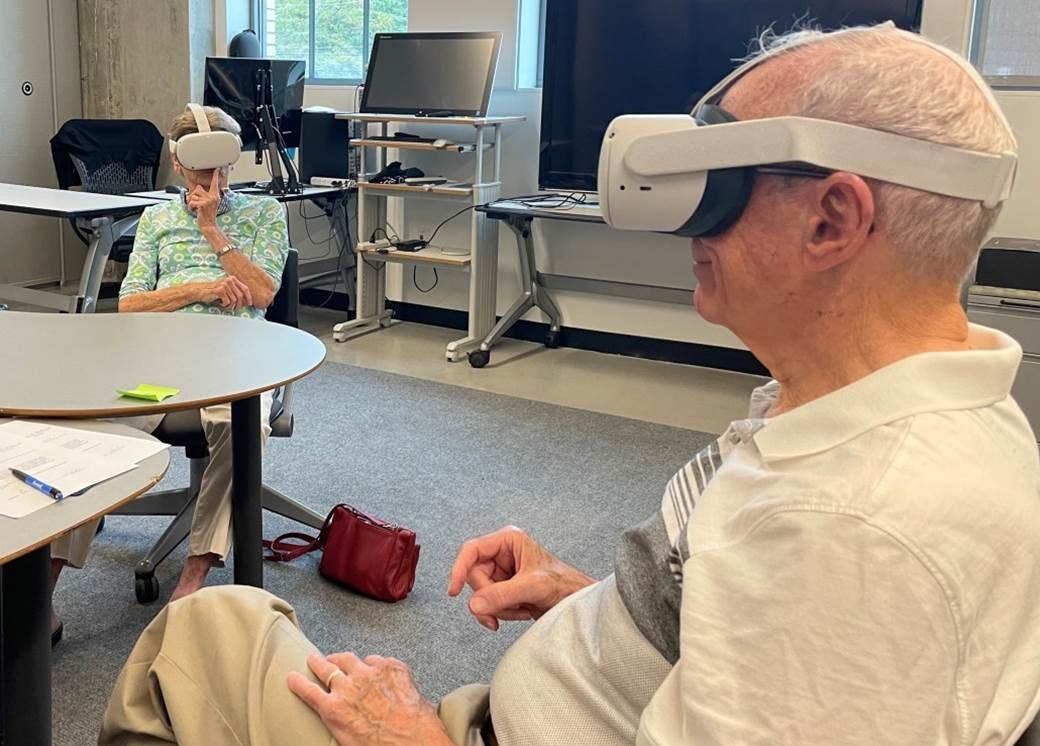 Ming Tang investigates the effectiveness of using Virtual Reality to build empathy for the care recipient by allowing the caregiver to experience day-to-day life from the care recipient's perspective. Ming Tang leads a research team to work with the Council on Aging (COA) and LiveWell Collaborative to develop and evaluate an expandable set of VR training modules designed to help train family and friends who are thrust into the caregiving role. This project is funded by the Urban Health Pathway Funds Community Research Projects at UC. 
The Long Now Public Health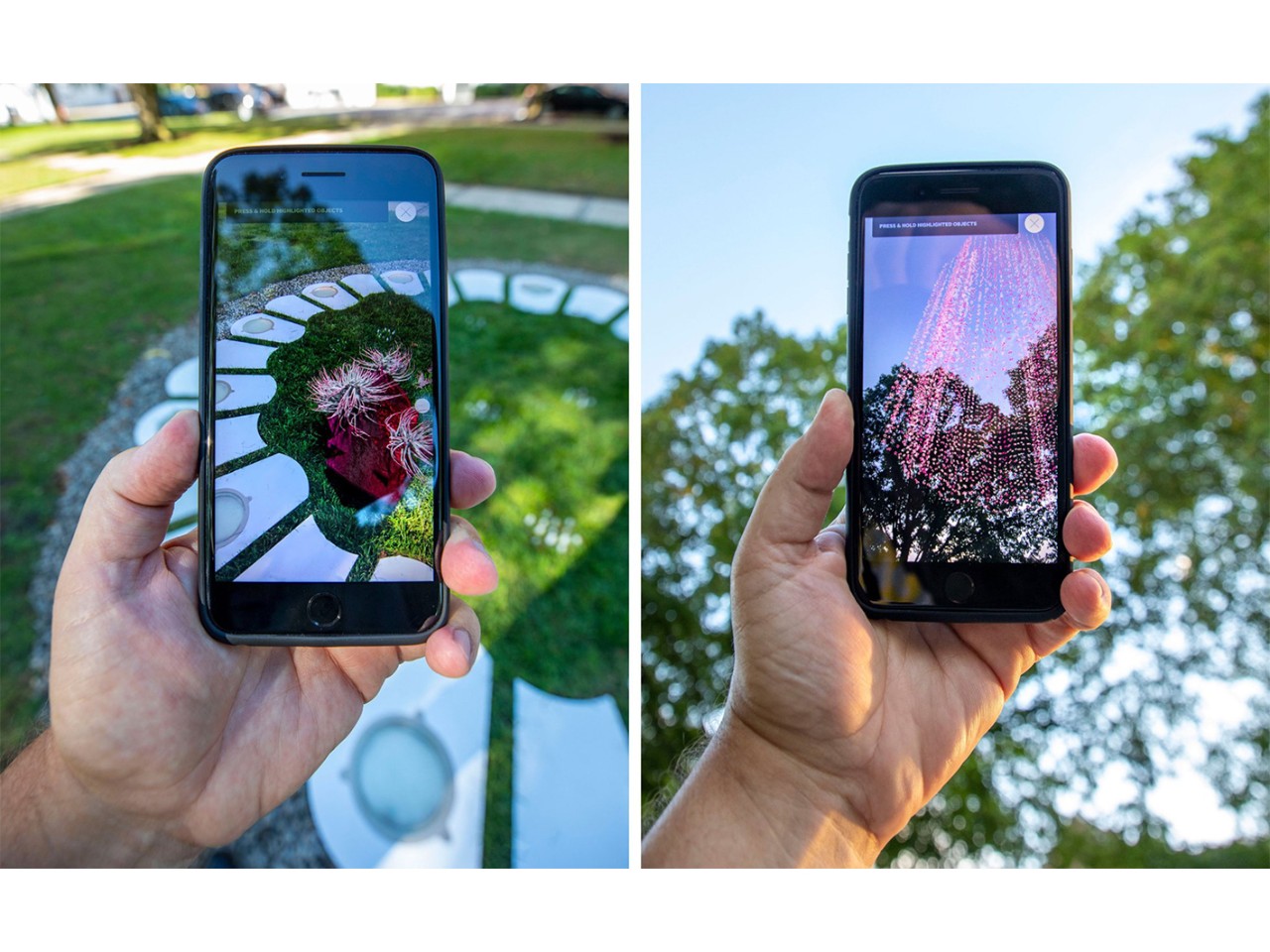 "The Long Now" is an applied design research project that synthesizes public data and public space into a mixed reality experience on health in a changing climate. Matt Wizinsky produced an outdoor installation  for public exhibition and engagement. The installation was comprised of two experiences: one physical and one digital. A mini-park integrated with full spectrum lighting, as used to combat Seasonal Affect Disorder, and underground heating elements was designed to offset the decrease in nourishing sunlight in fall and extend the growing season of grasses used by the public for gathering. The digital experience was comprised of local, regional, and global data on changing environmental conditions in different temporal phases, presented as an Augmented Reality (AR) experience tied to the physical site. Visit this link for more information on the project. 
Simplified Ultrasound Biofeedback for Speech Remediation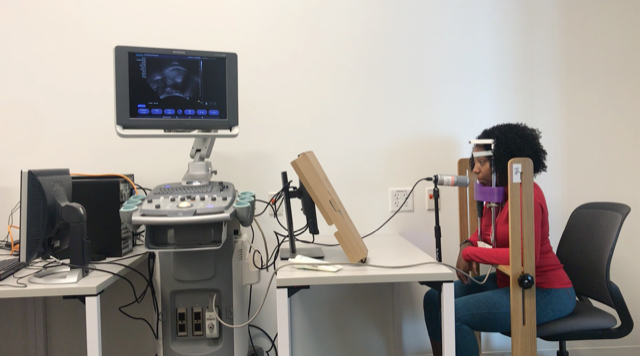 Funded by COM Research Innovation/Pilot Grant, National Institute of Deafness and Other Communication Disorders, Suzanne Boyce, Doug Mast and Micheal Riley and Renee Seward conduct research studies to learn how using ultrasound for speech therapy may help older children produce diffcult speech sounds. This study involves making pictures of child's mouth shape during correct and incorrect speech sounds. Prototypes are being built at DAAP with Communication Design undergraduate and graduate students developing visual game interface tools for patient in speech therapy, and Industrial Design students developing a head stabilizer to use with the tool. Other team members include Sarah Dugan, Sarah Li, Sarah Swab, Steve Doehler, Anna Eppihimer, Anoosha Baxi, Stephanie Jackson, McKenna Becker, James Avant, Ting Zhang, Maurice Lamb, Rebecca Howell, David Rule, and partners Maurice Lamb, a Cognitive Scientist and Human-Robot Interaction developer at the University of Skövde.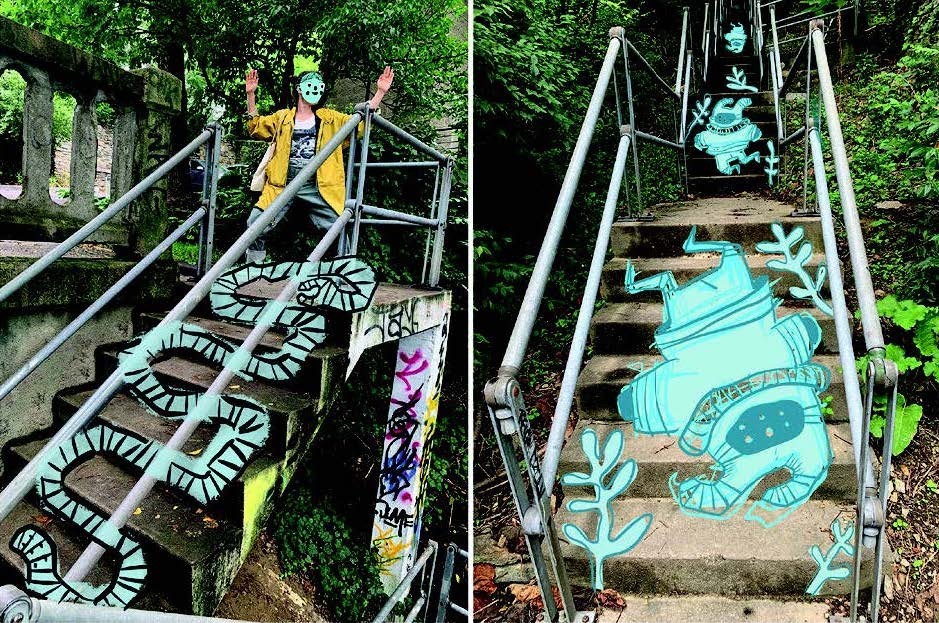 Led by Kate Bonansinga and a team of faculty researchers in the College of DAAP including Vikas Metha, Muhammed Rahman, Jenny Ustick, and College of Medicine's faculty Rachael Nolan, this project focuses on Art at Cincinnati's Staircases to Improve Public Health and Neighborhood Connection through a Community-Based Participatory Action Research approach.  A mural by artistic team Dai Williams and Lizzy Duquette will be implemented on The Ohio Avenue staircase sometime this Spring 2022 and will serve as a pilot for the improvement of the staircase pedestrian transportation system throughout the city. Cincinnati has nearly 400 staircases and our goal is to implement art on at least ten of them. The objectives of the research project include enhancing Cincinnati's existing outdoor museum of murals, creating unique public spaces, fostering more connectivity between neighborhoods and their varying socio-economic demographics, and encouraging walking as a form of exercise and transportation that will, in turn, improve public health. Community partners include City of Cincinnati, Spring in Our Steps, Contemporary Arts Center, Clifton Heights-University Heights-Fairview Neighborhood Association and Mt. Auburn Community Council.  This project is funded by a UC Office of the VP of Research Community Change Collaborative grant.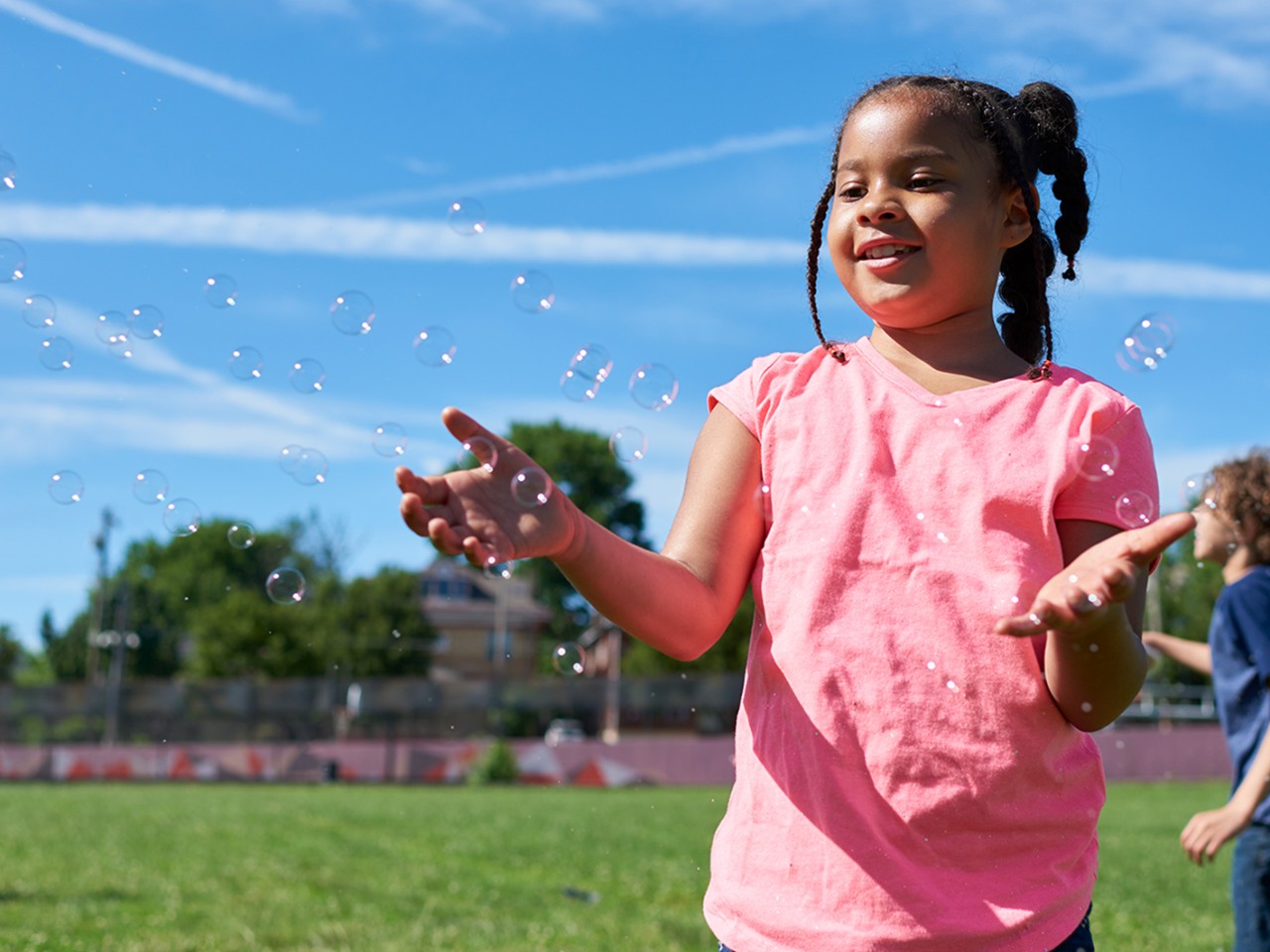 Researchers Dr. Vikas Mehta and Dr. Vickie Carr focuses on addressing the pressing need for sustainable community coalitions. Their project Leave No Child Inside (LNCI) aims at designing ambassador field kits. The goal is to engaging and building capacity for capable and passionate neighborhood sustainability LNCI ambassadors, including those who live within undeserved Cincinnati communities with poor access to green spaces, in order to connect children to nature philosophy immersion in nature advocate for and/or enhance safe natural play spaces families in activities and nature clubs