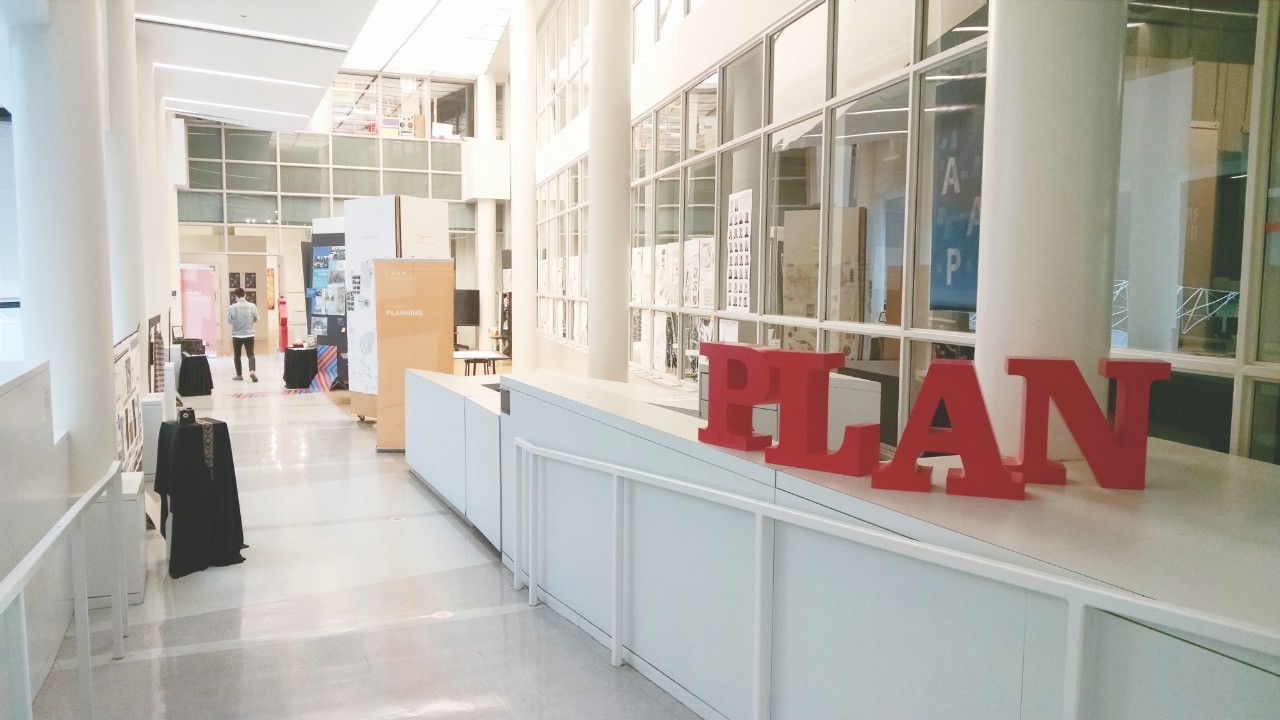 Thanks to the generosity of numerous alumni and friends of the college, scholarships are available to students in the College of Design, Architecture, Art, and Planning.
The following School of Planning scholarships have an online application process. With one application you can apply for all college-wide scholarships. Students should submit FAFSA information to UC if one of the eligibility requirements of the scholarship is financial need. These scholarships are available to students currently enrolled at DAAP; incoming freshman or transfer students are not eligible.
Scholarships marked with an asterisk (*) have separate applications processes. Please view the scholarship's description for more information.
Applications Are Closed
---
The 2023-2024 DAAP college-wide and school specific scholarship applications are closed. The scholarship application will be available again in Spring 2024 for the 2024-2025 academic year.
*If you have any questions, please contact the DAAP Student Affairs office at daapadvising@uc.edu.
This scholarship was created to provide support to a graduate student in School of Planning. Preference will be given to a student who has demonstrated financial need, has worked previously in the private sector, and who has two or more years of experience in finance, banking, insurance, real estate, appraising, or other related fields.
Elizabeth Moesta White was a 1933 graduate of the University of Cincinnati's College of Applied Arts with a degree in Landscape Architecture. Her family established a scholarship that commemorates her dedication to the sustainable planning, design and management of the built and natural environment. 
 
Amount 
Varies and will be applied to next school year
Eligibility 

Students enrolled in the Master of Landscape Architecture, Master of Science in Landscape Architecture, or Sustainable Landscape Design Certificate who have completed two of the five courses in Sustainable Landscape Design or Sustainable Landscape Construction are eligible for this scholarship. In addition to the application materials, the student's academic record will be reviewed for the selection process.
Submit
One letter of recommendation from a member of the Sustainable Landscape Design or Sustainable Landscape Construction faculty (HORT 2040, 2041, 2042, 3060 or 3061).
Up to 10 images as one pdf document (maximum 10 pages) or one pdf of written work (maximum 10 pages) demonstrating the applicant's abilities in Sustainable Landscape Design. The images or written work may represent academic, professional, and/or voluntary community service work in sustainable landscape design.
A current resume showing academic, professional, and service experience.
Deadline
March 30 by 5 PM EST
Application materials must be submitted to:
Pamela Wissman, Executive Staff Assistant                                                                            School of Planning office (6210 DAAP)                                                  pamela.wissman@uc.edu
Recipients will be notified on May 1. Scholarship recipients will be expected to participate in any scholarship recognition events sponsored by the College, dependent on whether the student is in town when the event takes place. Recipients will also be required to allow the use of the application's digital images of their work for a presentation.
This fund was created to provide a scholarship to a student entering their first year in the School of Planning.
The recipient must have demonstrated financial need.
Preference will be given to a student with a diverse background, based upon factors including, but not limited to, socio-economic status, parental education, cultural awareness, and history of overcoming adversity.
This fund provides scholarships or stipends to undergraduate and graduate students in the School of Planning who display exceptional academic and/or professional excellence or promise.
This scholarship supports evenly two graduate students in the School of Planning's Community Planning and Landscape Architecture Programs who have demonstrated interest and commitment to the design of equitable and inclusive environments.
Funds will support graduate students whose final projects (capstones) or dissertations (theses or theses projects) are focused on one or more of the following topic areas:
Design of environments for children of all abilities.

Environmental design for under-resourced or disadvantaged neighborhoods.

Planning and design strategies to prevent gentrification and anti-displacement and support intergenerational wealth accumulation.
Housing for the unhoused.
Universal design and accessibility.
Planning and design for the creation of culturally diverse and inclusive communities.
Partnerships with tribal governments to plan and design communities in support of indigenous people.
Recipients must have a minimum 3.3 GPA in their degree program.
This scholarship fund was created to allow students, faculty, staff, alumni, and others to contribute in support of current SOP students.
Travel money for students who are presenting at conferences that are recognized by the academic community.  Scholarship will be applied to your student account, once travel is complete and after recipient has provided a brief description of the conference and presentation, along with images to Pam Wissman. This information may also be published on social media at the Director's discretion. 
Amount 
Up to $250 per award as long as funds are available.
Eligibility 
Students in any of the below programs in good academic standing who will be traveling to present to a conference in their field of study. Limit 1 award per student in an academic year.
Bachelor in Horticulture
Bachelor of Urban Planning
Bachelor of Urban Studies
Master of Community Planning
Master of Landscape Architecture
PhD in Regional Development Planning students up to their 5th year 
Submit 
Email request to Pam Wissman (pamela.wissman@uc.edu). Please include evidence of the approved presentation & recommendation by one SOP faculty.
Information 
School of Planning 
6210 DAAP 
513-556-4943
This scholarship provides support to students studying in the School of Planning with demonstrated financial need.
The Kroger Company made a gift in 1993 to honor Dr. Thomas Wagner. The gift was made to start an endowment to provide assistance for a minority student enrolled in the School of Planning undergraduate degree programs.