Meyers Gallery Past Exhibits
The Philip M. Meyers, Jr. Memorial Gallery is a venue for presenting the work of DAAP faculty and students to the university community, and hosts other exhibitions broadly reflecting the varied disciplines associated with the larger university community.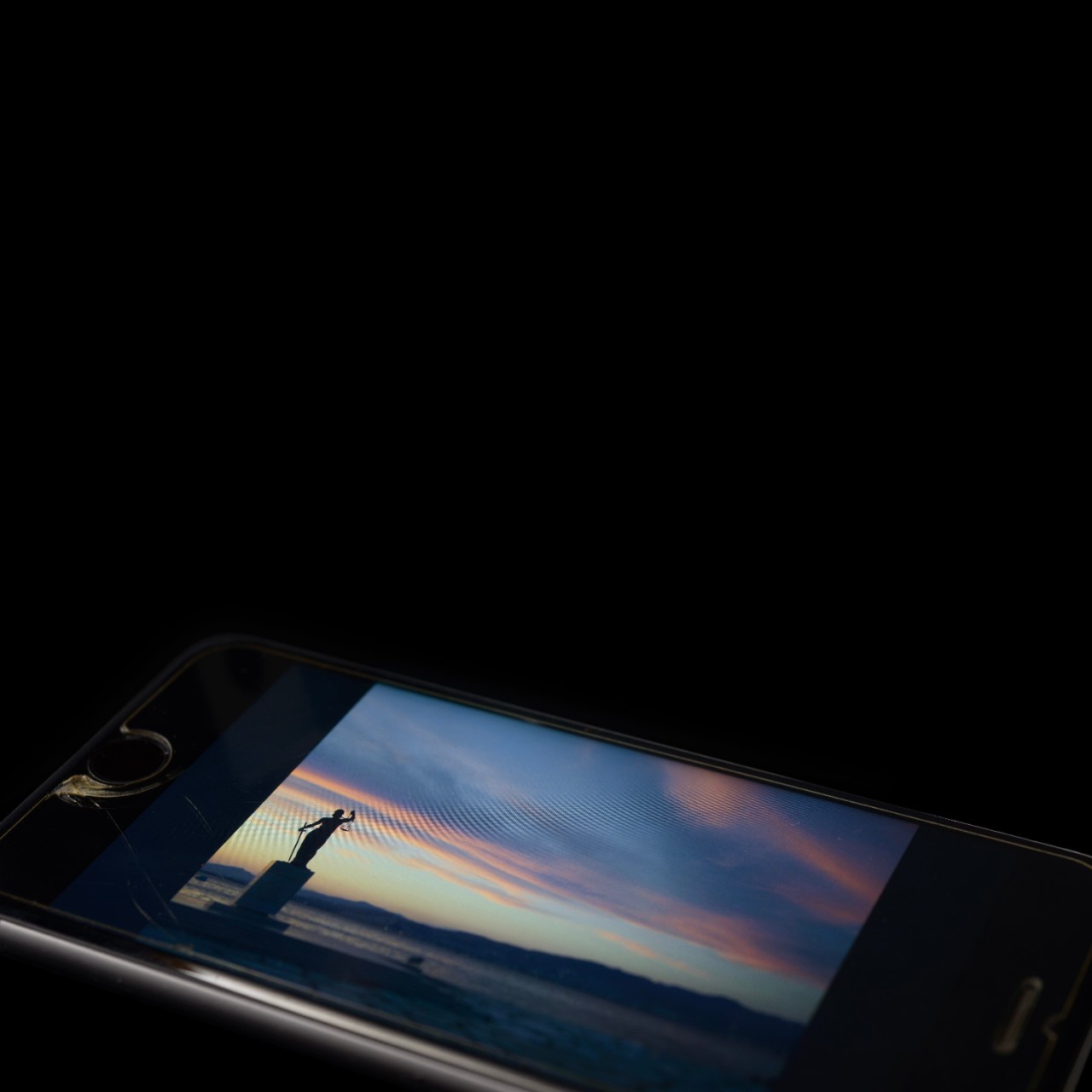 "What We Brought with Us"
Dates: September 5, 2023 - November 22, 2023
View Exhibit and 360 -Degree Tour
"What We Brought with Us" delves into the profound significance of the belongings people have carried with them when forced to flee persecution, suffering, and war. These personal objects hold immense symbolic weight, representing the intricate web of human relationships that constitute a settled life. However, beyond their material value, these items also embody hope—a seed that must take root in unfamiliar soil. When individuals are uprooted from their homes, the selection of their possessions may be hasty and chaotic, driven by urgency and confusion. Plus, along the journey to a new home, objects may be lost, traded, stolen, or abandoned due to their impracticality. What remains may acquire new meaning and be a testament to the resilience of the human spirit. "What We Brought with Us" invites us to question our relationship with possessions and each other. It prompts us to reflect on what truly matters to us and what we consider most precious. Does a single object have the power to represent a lost world?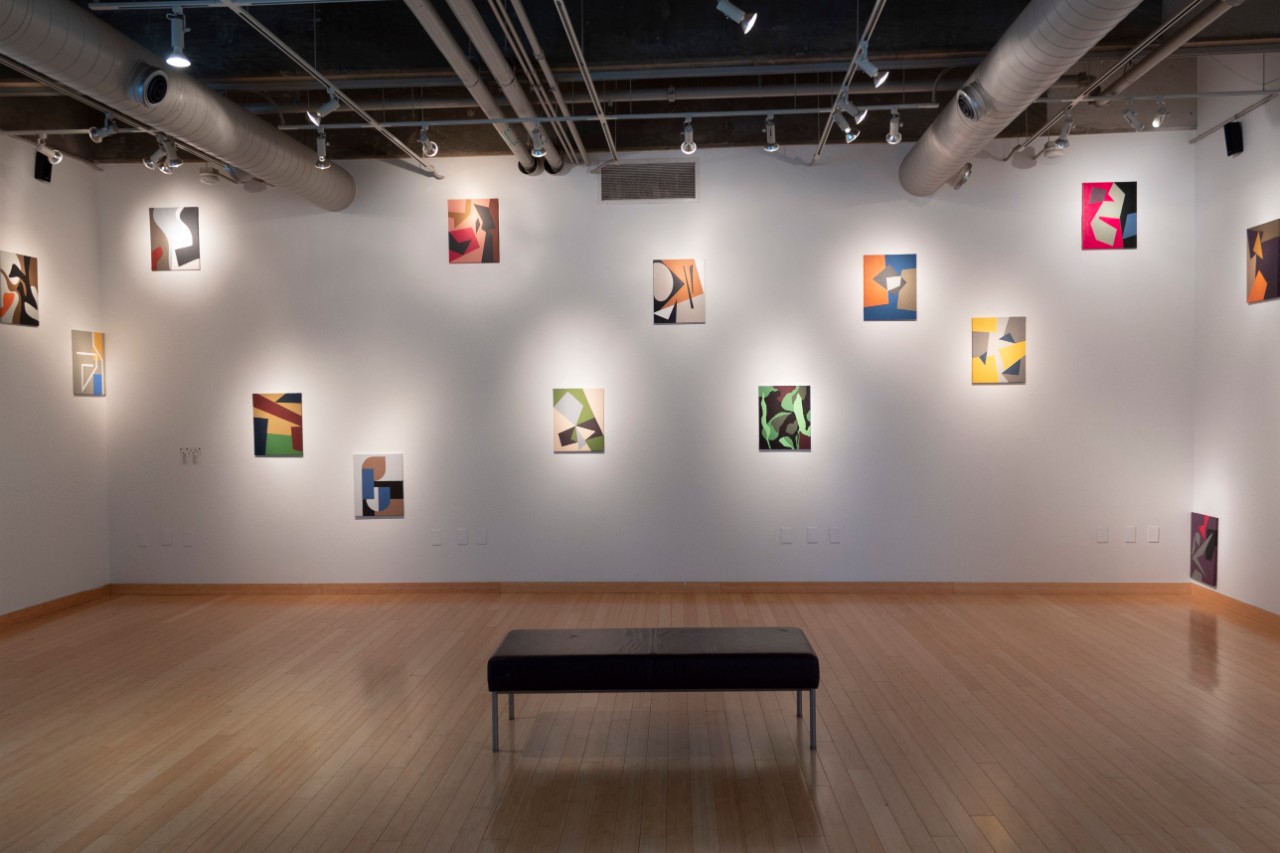 "Noel Martin : An Notation"
Dates: June 7th, 2023 - August 18th 2023
View Exhibit and 360-Degree Tour
Noel Martin is a graphic designer whose work changed the standard of museum graphics to this day. Born in Syracuse, Ohio in 1922, Martin studied at the Art Academy of Cincinnati, and later taught at the University of Cincinnati. He was hired as the Cincinnati Art Museum's first graphic designer in 1947. He worked on the museum's logo, installations, catalog layouts and more, which put the museum on the map. Martin's work has been showcased in solo and group exhibitions across the nation to critical acclaim, showing how his minimalistic and modern designs, influenced by both  European Modernists and classical motifs, make art more appealing to the younger museum visitor. 

A small selection of works by Noel Martin is here on display, courtesy of a generous donation from the artist.  These designs, created in the last years of his life, show the exacting attention to detail and sheer abundance of creativity that changed an industry.

"NCECA Multicultural Fellowship Exhibition 2023"
DATES: February 2nd - March 18th, 2023

Reception: Thursday, March 16th, 2023 5-9pm
View Exhibit and 360-Degree Tour
Click Here to See a Map of UC's NCECA Venues
The DAAP Galleries are proud to present the 2023 Multicultural Fellowship Exhibition in conjunction with The National Council on Education for the Ceramic Arts. The exhibition will run concurrently with Current, the 57th annual conference for NCECA in Cincinnati, Ohio, March 15–18, 2023. This exhibition was curated from a call for participants whose cultural identities have been historically underrepresented in NCECA and the field at large.  The fellowship supports the travel and other expenses to participate in the NCECA conference. The exhibition is curated by Kelly and Kyle Phelps.

NCECA is a dynamic, non-profit organization that engages and sustains a community for ceramic art, teaching, and learning. In addition to deepening knowledge within the field, NCECA expands it by working to cultivate the next generation of ceramic artists and enthusiasts through programing that hopes to engage the wider community. Comprised of approximately 4,000 members from the United States and more than 20 foreign countries, NCECA reaches thousands more each year.
Featured Artists: Silvia Alvarez-Ritterling , Joo Young (Grace) Han, Minah Kim, Aida Lugo, Chris Malone, Pedro Ramirez, Vanna Ramirez , Adilene Rosales, Angelique Scott, Kopal Seth, Antra Sinha, Micah Sweezie, Kushala Vora, Cam Waller, Carletta Williams, Jordan Winiski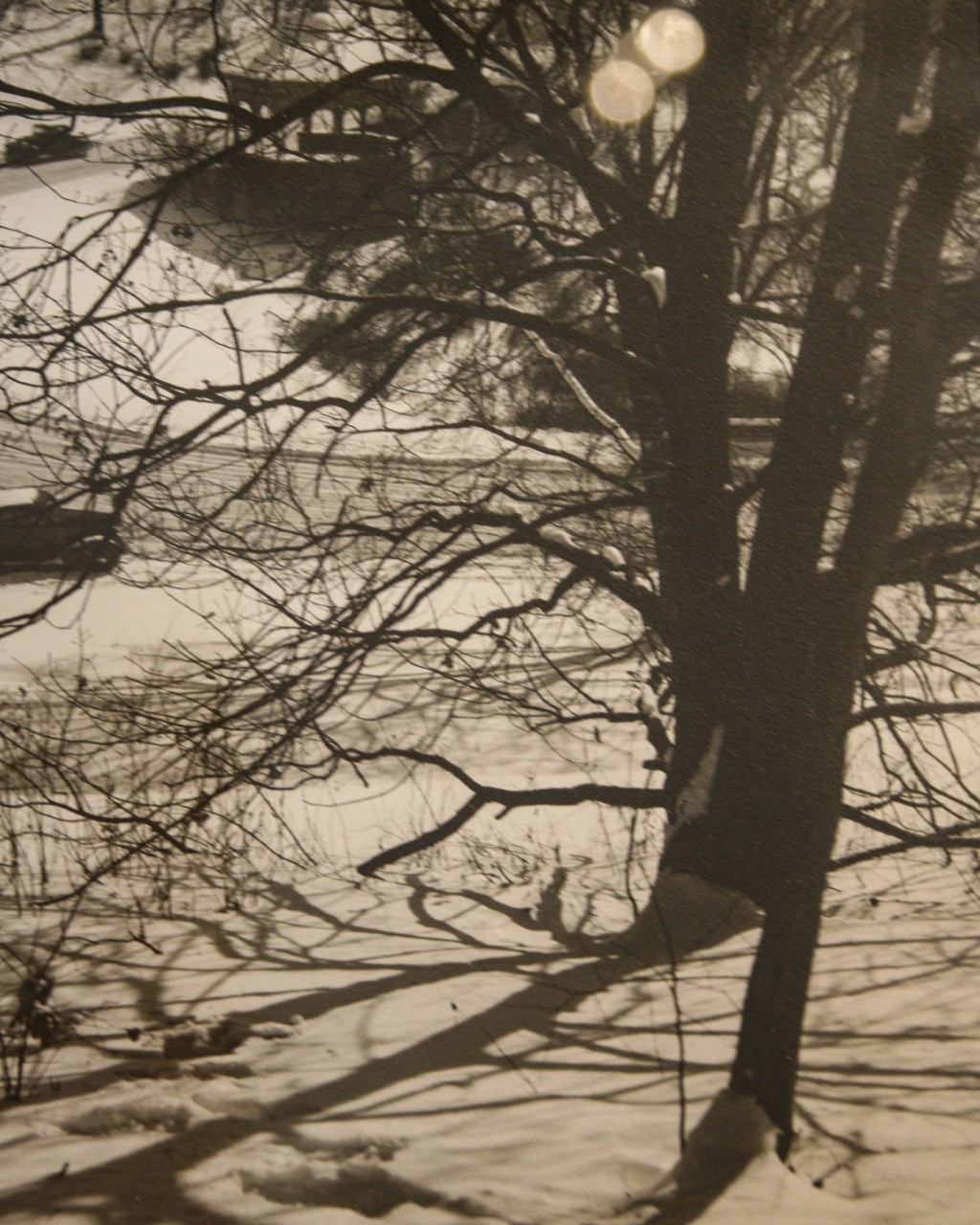 "Passed Forward: Paul Briol - A Selection from the UC Art Collection"
DATES: September 11th - November 20th, 2022
Reception: Thursday, October 6th, 2022 5-7pm
View Exhibit and 360-Degree Tour
The DAAP Galleries in collaboration with the University of Cincinnati Art Collection will exhibit a wide selection of works by noted journalist and photographer Paul Briol. With more than 400 prints in the collection, this survey of will delve into the archive to examine Briol's documentation of the built and natural environment during the first half of the twentieth century. The prints feature sites that define Cincinnati's past, resonate in the present and promise to inform the shape of its future. These images, shot and developed in numerous iterations often on an 8-by-10-inch view camera mounted on a tripod, demonstrate a pursuit of aesthetic and technical perfection, with an astute sensibility for light and composition. Briol, known for his photographs of current iconic landmarks while still in their infancy, also thoroughly captured images of the Ohio River Valley and the seven hills of Cincinnati, and later, of his mid-century travels west leading to the coast. These documents capture the fleeting shadows and the still-enduring landmarks that form a shared sense of place, identity, and community. This collection stands as a testament to Briol's contributions to the art of photography, while capturing a formative era in Cincinnati's history.
Paul Briol: Passed Forward is part of the 2022 FotoFocus Biennial. Now in its sixth iteration, the Biennial activates over 100 museums, galleries, universities, and public spaces throughout Greater Cincinnati, Northern Kentucky, Dayton and Columbus, Ohio in October 2022.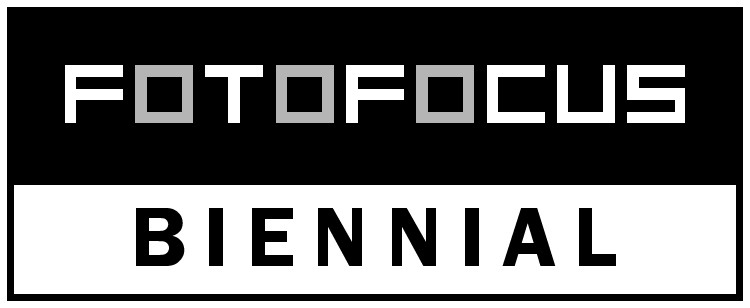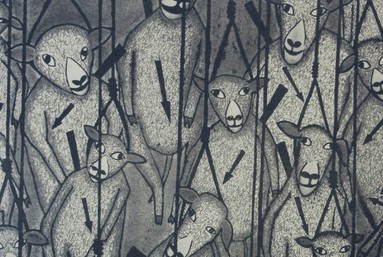 "Scream and Beyond"
Dates: June 2nd - July 31st, 2022 
Reception in the Meyers Gallery: Thursday, June 9th, 2022 5-7pm
View Exhibit and 360-Degree Tour
The DAAP Galleries are proud to present: Scream and Beyond, a collection of prints by SAAD GHOSN
For the past two decades Saad Ghosn has been using his images as vehicles for his social views and political beliefs, and as a tool towards social change, peace and justice. Using black and white woodcut prints has allowed him to harness the direct, straightforward, and stark nature of the simplified image to convey his message.
Saad views art as a reflection of the artist in their entirety and, therefore, not only "for the sake of Art" but primarily "for the sake of the Artist", "for the sake of the Artist's Life" and "for the sake of Life" in general. 
Art is potent and motivating, it can inform and challenge, and it can lead the viewer into thinking and into action. In this respect Saad strongly believes in "Art as Activism" and that art is a potent tool for affecting change towards a better world.Replace with your text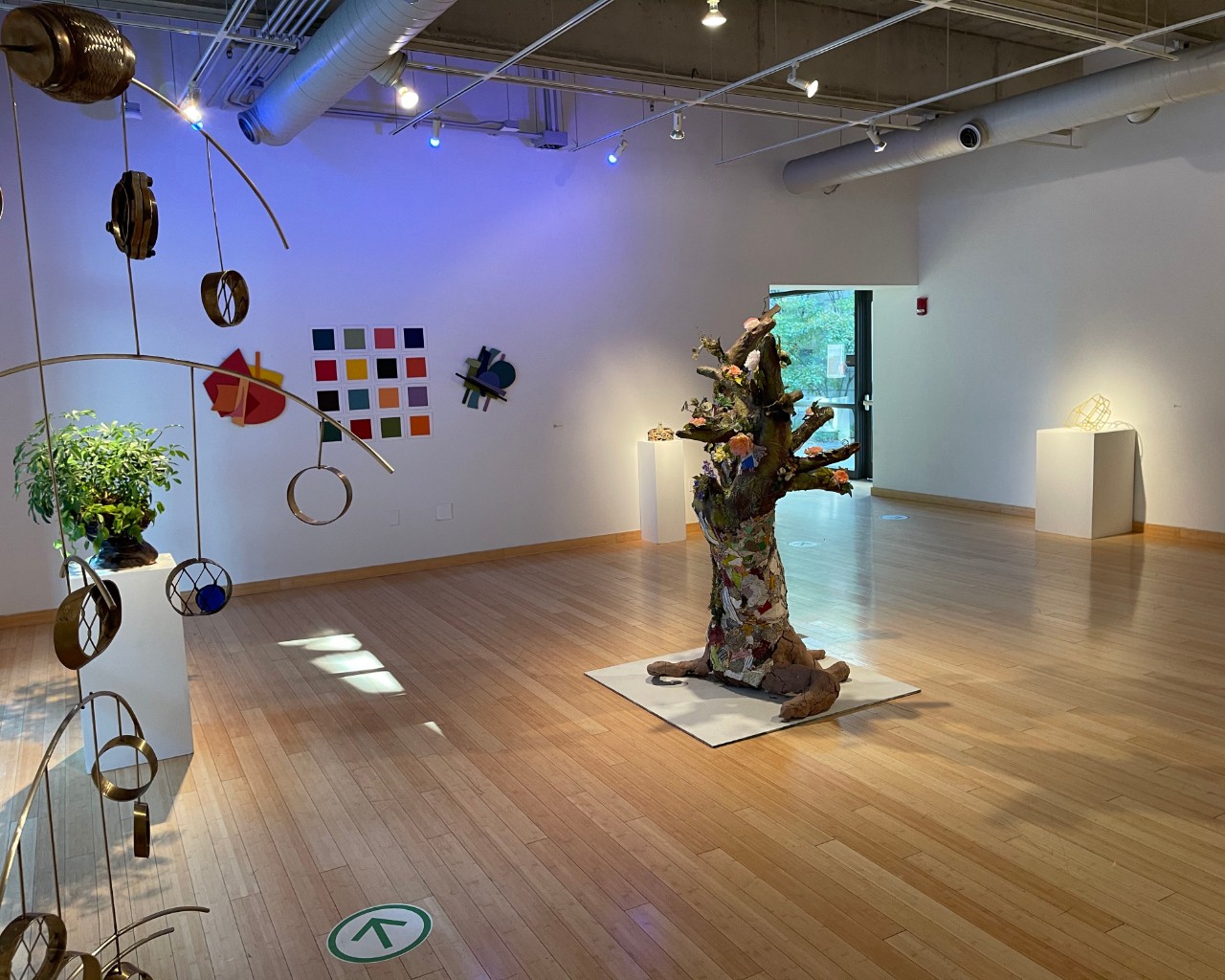 "Field Work: MSA DAAP Student Juried Show"
Dates: October 13th - November 19th, 2021
"Continuum: Sophmore Fall Research Show 2022"
Dates: September 7th - September 26th, 2021
The DAAP Galleries are proud to present Continuum, an exhibition by the students in the 2020 Sophomore Research studio instructed by Lorena Molina and Kyle Angel. All 18 students were specifically chosen by the Fine Art Faculty based on their portfolios and performance in the Foundations Review at the end of their first year.
During the fall 2020 semester, students proposed a project that they developed through critiques and individual student-professor meetings. One of the main focuses of the studio was to investigate different forms of research. Students achieved this goal by doing independent research, class readings discussions, and examining how other artists conduct research in their practice. Throughout the semester, student groups conducted periodic Webex interviews with contemporary artists in order to understand how research and process affect their everyday practice.
Because of socially distanced learning during the semester, the students created and curated their own online exhibition at the end of the semester, and this is the physical manifestation of that exhibition.
The artists featured in this exhibition are:    Katherine Donaghy - Samuel Edwards - Ethan Humrichouser - Vicky Lee - Kenna Lewis - Natalie Lorenz - Lauren Maenle - Kendall Matsey - Samantha Mckee - Hugh Moscoe - Fiona Schade - Katherine Taylor - Tucker Wood - Kara Yeomans
"NCECA Multicultural Fellowship Exhibition 2021"
Dates: February 22nd - March 22nd, 2021
The DAAP Galleries are proud to present the Multicultural Fellowship Exhibition 2021 in conjunction with The National Council on Education for the Ceramic Arts.  NCECA is a dynamic, 501(c)3 organization that engages and sustains a community for ceramic art, teaching and learning. In addition to deepening knowledge within the field, NCECA expands it by working to cultivate the next generation of ceramic artists and enthusiasts through programing that affects professional artists, K-12 schools, community centers, universities, museums, galleries, businesses, organizations, collectors and enthusiasts of ceramic art. Currently comprised of approximately 4,000 members from the United States and more than 20 foreign countries, NCECA reaches thousands of additional individuals each year through its programs, publications, events, exhibitions and resources.
NCECA was founded as a non-profit organization in 1966 after several years of affiliation with the Ceramics Education Council of the American Ceramic Society. NCECA's founding charter was developed by forward-thinking ceramic artists who saw the benefits of a professional organization in its ability to create identity, definition and support for the ceramics teacher and artist, and to promote advancement of the ceramic arts.
"Major Morris: The Forgotten March of the Poor"
Dates: October 1st - November 19th, 2020
In a time where wealth inequity in the United States has reached a point only matched by the period leading up to the Great Depression, calls for systemic change can be heard across the political spectrum. With a sense that the powers that be prosper under the status quo, the poor remain poor and the middle-class live in stagnation and decline. In this trying time, the voices of the marginalized attempt to shout over the voices of the powerful and the media in order to be heard.

Under the leadership of Martin Luther King Jr. and the Southern Christian Leadership Conference, the Poor People's Campaign sought to bring light to the issues of the poor and to hold those in power accountable. The photographs in this exhibit document the living conditions of the poor alongside images of the 1968 Poor People's Campaign March that demanded change and the adoption of an Economic Bill of Rights in the wake of King's assassination.
This exhibition reflects on the current state of economic affairs by considering the human impact of these problems—honoring those who have raised their voices in an attempt to remedy issues that still plague us today. Born into Cincinnati's impoverished West End, featured photographer and educator Major Morris would later graduate from Harvard to dedicate his career—from behind both lens and desk—to further the call of the marginalized. These documents of the past remain as relevant today as the era in which they were captured.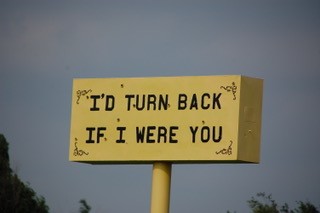 "I'D TURN BACK IF I WERE YOU:"
Road Signage and Contextual Communication on America's Highways
Dates: November 3rd–December 5th, 2019
Artists: Chris Auffrey, PhD, Associate Professor, SOP and Henry Hildebrandt, RA, Professor, SAID
This exhibit documents historic and contemporary signage found along American's legacy US highways. Over a five-year period, Hank and Chris made 15 road trips to collect photographic and experiential data about signage design, placement and context, They drove 3,073 miles east-to-west across the middle of America on highway US 50 from Ocean City, Maryland to Sacramento, California; 1,407 miles south to north on highway US 61from New Orleans to the Canadian border; over 2,000 miles on historic Route US 66; and additional trips to places such as Williston, North Dakota, Branson, Missouri and Huntsville, Alabama.  In all, they logged over 10,000 miles and collected over 15,000 digital images. This exhibit depicts the use and evolution of road signage to communicate public safety, wayfinding and commercial messages along some of America's most iconic highways, and establishes the special importance of signs as indicators of our nation's past and present cultures and diversity.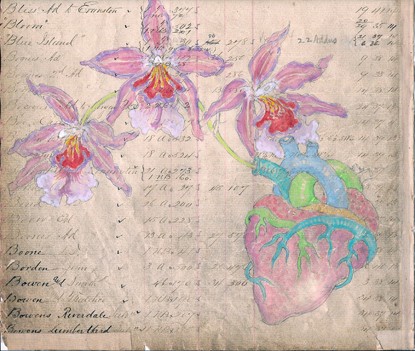 "PHYTOTHERAPIES: Plants that heal"
Dates: June 2nd – August 11th, 2019


Artist: Sharon Bladholm
Title:  Bliss Bloom Orchid Heart
Medium: Watercolor on ledger paper
Credit: Courtesy of Artist David Aylsworth
This special exhibit is intended to create a restful space for UC students, faculty, staff, and other community members to (re)connect with plants. The exhibit features works by artists Sharon Bladholm, Michael Galinsky, Mark Knight, and Arturo Vazquez, as well as prints of antique botanical illustrations from the collection of the Lloyd Library, located in downtown Cincinnati. The selected works highlight the many ways in which plants are healing for humans and the planet, from the molecular scale of plant chemicals to plant-rich settings as spaces for healing. The inclusion of a range of visual experiences that communicate botanical science and the value of plants through art in this exhibit on UC's urban campus confronts the growing problem of plant blindness. 
Curated By: Susan Allen
Sponsors: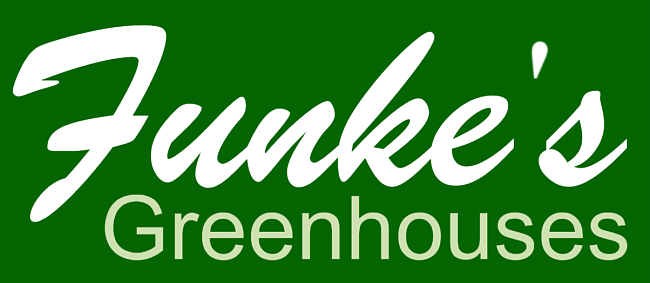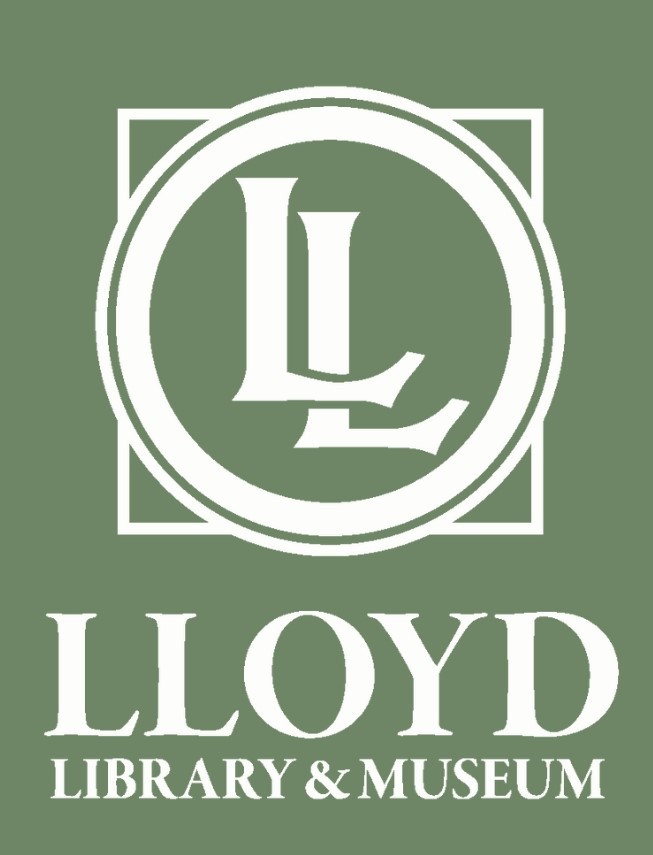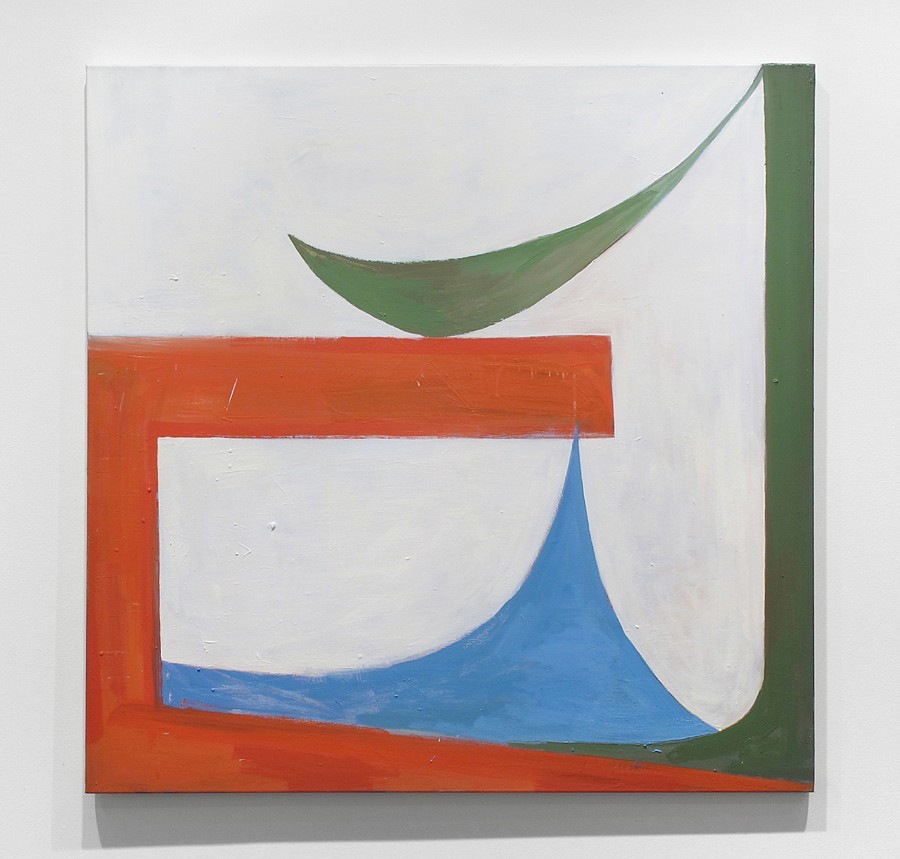 "Inquiry: Investigation through Abstraction"
Dates: January 28th - March 10th, 2019
Reception date: April 11th 5-7pm
Title: Like that Winkle Guy I'm, 2017
Medium: oil on canvas
Credit: Courtesy of Artist: David Aylsworth
Artists: Liz Ainslie, Natessa Amin, Lee Arnold, David Aylsworth, Rachel Beach, Nadine Beauharnois, Mark Brosseau, Martha Clippinger, Mark Joshua Epstein, Rubens Ghenov, Clare Grill, Anna Kunz, Meg Lipke, Lucy Mink, Nicholas Nyland, Alex Paik, Emil Robinson, Caroline Santa, Anne Seidman, and Kirk Stoller
This exhibit brings together twenty artists who intuitively use abstraction to ask questions. These questions drive their respective studio practices. Some of the artists are exploring formal qualities of space, others are exploring how aesthetic and domestic values overlap, and still others are mining their personal and cultural heritage to better understand their identity. The paintings, sculptures, works on paper, fibers, video, and photography in the show not only demonstrate the diversity of different explorations, but also reveal areas of both formal and conceptual overlap. These kinds of investigations and the dialog they can create are now more important than ever, as the norms of communication shift more and more to shouting but never listening – telling but never asking.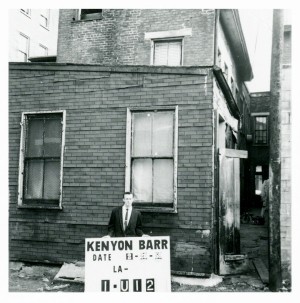 "Finding Kenyon Barr"
Dates: September 13th - October 23rd, 2018

Closing Reception: Thursday, October 11th 5-7pm
The exhibit features photos from Cincinnati Museum Center's Kenyon-Barr collection, taken in 1959 by the City of Cincinnati to document structures slated for demolition as part of the Kenyon Barr urban redevelopment project.
The project grew out of Cincinnati's 1948 Metropolitan Masterplan which called for the creation of a center for light industry in the lower portion of the West End. When Federal Urban Renewal dollars became available in the late 1950s, the city put the plan into action and began acquiring more than 2,000 structures. Once demolished, the land where the buildings and streets of the lower West End once stood were resold to private developers to create the neighborhood known today as Queensgate. The residents displaced from these buildings were 97% African American and largely low-income.
The 40 photos featured in Finding Kenyon Barr illustrate the vitality of the neighborhood, featuring landmark architecture, booming businesses, active street life, and vibrant community institutions.
Exhibition Curator: Anne Delano Steinert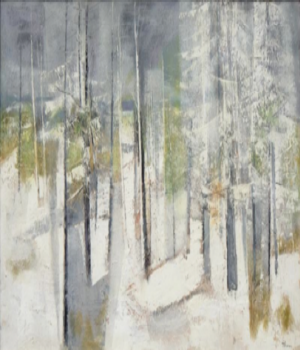 "THE PERSISTANCE OF VISION"
Exhibition of Early and Late Work by Artists with Macular Degeneration
Date: June 8th–July 29th, 2018
Opening Reception: Friday, June 15th, from 6-8pm
The Persistence of Vision: Early and Late Works by Artists with Macular Degeneration, an exhibition that explores the versatile, inventive, and personal ways artists respond to the challenge of working with the loss of sight, will be on view at the The Philip M. Meyers, Jr. Memorial Gallery at the University of Cincinnati from June 8 to July 29 2018. The exhibition is curated by A'Dora Phillips and Brian Schumacher, from the Vision and Art Project, and Aaron Cowan, from the University of Cincinnati, and is supported by The American Macular Degeneration Foundation.
The Persistence of Vision brings together over 50 works by eight artists affected by macular degeneration, a common disease of the retina that results in central vision loss. Artists included in the exhibition are: Lennart Anderson (1927–2015), Serge Hollerbach (1923), Dahlov Ipcar (1917–2017), David Levine (1926–2009), Robert Andrew Parker (1927), Thomas Sgouros (1927–2012), Hedda Sterne (1910–2011), and William Thon (1906–2000). By juxtaposing art produced both before and after the onset of symptoms, this exhibition demonstrates how deteriorating sight can inspire new and unique images. These artists honed their other faculties, drawing from remembered gestures, memories and their imaginations. Through adapting their practices, these artists forged new insights into familiar subjects, and discovered a clarity of inner-vision.
This exhibition considers how, when faced with vision loss, artists transformed their approach to art making, including changing their technique and medium. Through this, there emerges a profound insight into the evolution of each artist's oeuvre, inviting an examination of the themes, feelings and intentions woven throughout their careers. Importantly, this draws attention to an issue that is prevalent in the lives of many artists, as macular degeneration will affect three in ten people, something that is rarely acknowledged or discussed.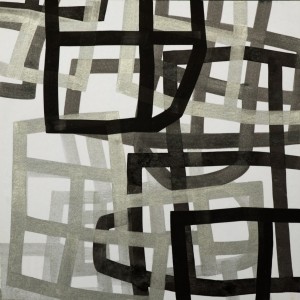 Paige Williams: Between Intervals
Dates: January 18th – March 7th, 2018
Artist Reception: February 15th, 5-7pm
The DAAP Galleries are pleased to present new work by artist Paige Williams. Her work utilizes dichotomous materials that explore contradictory extremes; transitory materials hover over impenetrable surfaces. Silver is a catalyst; a transition metal and recurs throughout the work in a variety of media. It foils our perception and impedes logic; it is transient, ephemeral and potentially fleeting.
The grid, though varied in form, is a recognizable constant throughout the work and its use acknowledges a tendency towards uniformity. Her work reminds us that regardless of our attempts at perfection, what is intriguing is our fallibility or that which makes us human: varied degrees of elegance, awkwardness, clumsiness and grace.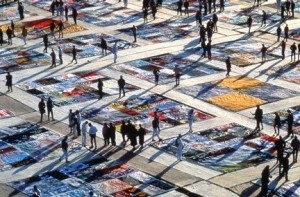 "Panels from The Aids Memorial Quilt: The Names Project"
Dates: October 29th- December 3rd, 2017
Opening and Reception: Monday November, 6, 6-8pm. Refreshments provided on the 5th floor Steger Student Life Center adjacent to the gallery.
Artist/Group: Various
The DAAP Galleries located in the College of DAAP, University of Cincinnati are pleased to Present "Panels from The Aids Memorial Quilt: The Names Project" In June of 1987, a small group of strangers gathered in a San Francisco storefront to document the lives they feared history would neglect. Their goal was to create a memorial for those who had died of AIDS, to help people understand the devastating impact of the disease. From this the NAMES Project AIDS Memorial Quilt was born. Since 1987, over 14 million people have visited the Quilt. The memorial is now 50 miles long, and affords an opportunity to look back at the previous decades of the AIDS epidemic and to reflect on what needs to be done in future to ensure that no further names are added. The AIDS quilt allows UC to reflect on the history of AIDS and HIV, the impact it has had on our country, how it shaped public policy and medical research. It also allows us to examine the role of art as outrage, activism, community building, public memorial and instigator of social change.
Courtesy of The Names Project
"JOSEPH WINTERHALTER: PAINTING"
Dates: September 5th – October 18th, 2017
Reception: Thursday, September 7th, 5-7pm
Artist/Group: Joseph Winterhalter
Artist Joseph Winterhalter's meticulously worked paintings appear to have been scraped raw or peeled repeatedly, revealing layers of material data and information which manifest an intricate history.
While these works are predicated on the interplay of paintings inherent presence as object with allusions to historical episodes and cultural tropes -- including High Modernism, post-structuralist philosophy, revolutionary movements and music, radical theory and practice -- Winterhalter's conceptual synthesis of these subjects investigate the abstract linkages and subsequent degradations of past and present historical narratives, suggesting new information that is still evolving and in the process of revealing itself.
As painting, this approach provides coordinates for the corollaries between - and nuanced interruptions and contradictions in - the lineage of narrative 'fictions' (and non -fictions) which inform and condition our contemporary experience, and serve to question the inadequacies of current -- and possibly future -- political actions.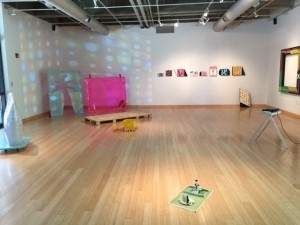 "Pivot"
Date: July 1st – August 6th, 2017
This exhibition highlights selected works from the current MFA candidates of DAAP, School of Art. A look inside their studio practice, these works represent a theoretical, methodological, and material development as the artists enter their final year of graduate school. Although the works are diverse in medium and style, they are nevertheless situated within the precarious timeline of a student–allowing time and space to be critical and immersed in the progression of one's practice.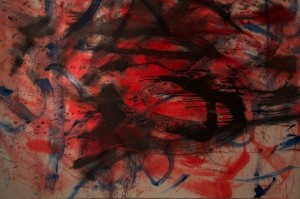 "Cross Currents"
Date: January 22nd – March 2nd, 2017
Reception: Thursday March 2nd, 5pm–7pm
Artist: Bukang Yu Kim
This exhibition exams the body of work of Bukang Yu Kim, which reflects a tension between the artist's cultural identities and sense of self through mark making. Kim's distinct calligraphic brush strokes result in a gestural abstraction that goes beyond the binary of Eastern and Western art practices. Kim's dual national identity (South Korean and American) creates a complicated interplay between two conflicting perspectives that come together in deceptively seamless forms. The dynamic brush strokes contain layers of meaning that are expressed through the act of painting, which result in a visceral aesthetic experience that is reminiscent of American Abstract Expression but with calligraphic markings that boldly declare a deep sense of intentionality.
Curated by: Sso-Rha Kang, Exhibition Coordinator, DAAP Galleries and Aaron Cowan, Director, DAAP Galleries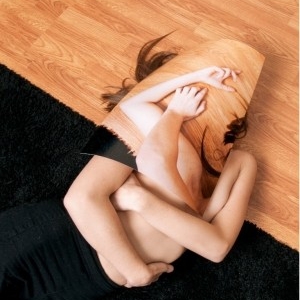 "ME, MYSELF, & IRL"
Date: October 9 - December 4, 2016
Reception: Thursday, October 13, 2016 from 5-7pm
Works by: Carlin Brown, Blaise Cepis, Zach Evans, Anna KE, Anouk Kruithof, Florian Meisenberg, Katie Stienstra, and Jordan Tate.
Curated by: Austin Radcliffe
Me, Myself, & IRL investigates the tension between material and immaterial, and calls into question the authenticity of an image in the era of Photoshop and the Internet. The tension between material and immaterial space has become a site of investigation in how lived experiences are being defined and cultivated. The ongoing evolution of technology and its seamless integration into daily life has challenged how we define ourselves and relate to a progressively digital world.
We continuously reassess identity, skirting the line between presentation and performance—expectations met, shattered, or desired. Reality has become obscure as its representation, temporality, and authenticity take on new dimensions. The artists in this exhibition present altered realities using experimental methods of image-making, which explore the current state of uncertainty both in our interaction with technology and state of existing in a technologically-mediated world.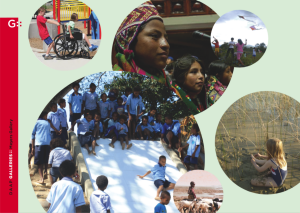 "CYE Moves to UC: Past, Present and Future"
Dates: September 4th - October 2nd, 2016
Reception: Thursday, September 8th, 5-7 pm
CYE Moves to UC: Past, Present and Future showcases the history and multidisciplinary reach of Children, Youth and Environments (CYE) journal, and celebrates the move from the University of Colorado to its new home, the University of Cincinnati.
CYE had been housed and published by the University of Colorado, Boulder since 1984. In 2015, Dr. Vicki Carr, Dr. Rhonda Brown from CECH and Dr. Vikas Mehta from DAAP and were selected as the next co-editors of CYE from a pool of more than a dozen competing institutions. Since January 2016, CYE is published by UC.
Children, Youth, & Environments is an international, multidisciplinary online journal with readers in over 160 countries that disseminates peer-reviewed research articles, in-depth analyses, cutting-edge field reports, and critical book and film reviews on children, youth and the environments where they live, learn, work, play, discover the natural world, participate in their communities, and find basic services.
The goal of the CYE journal is to promote inclusive, sustainable, and healthy environments for children and youth everywhere, with special attention given to papers that focus on children and youth in environments of disadvantage and those with special needs, as well as papers that recognize the capacity of youth as stakeholders. The journal is endorsed by UN-Habitat and is guided by a distinguished international Editorial Board.
The exhibition will highlight the journal's rich history, spotlight prominent articles, the global photo library collection, and feature current initiatives on UC's campus. Join us in commemorating this occasion and to learn how you can connect with the Children, Youth and Environments network here at UC.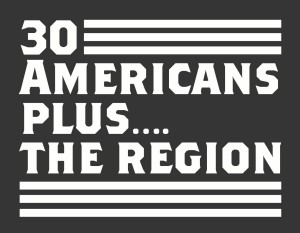 "30 Americans Plus...The Region"
Date: June 5th - July 10th, 2016
Artist Opening Reception: Thursday, June 9, 5-7pm
The exhibit 30 Americans at the Cincinnati Art Museum showcases works by many of the most important African American artists of the last three decades. This provocative exhibition focuses on issues of racial, sexual, and historical identity in contemporary culture while exploring the powerful influence of artistic legacy and community across generations.
As a companion to this exhibition, the Art Academy of Cincinnati and the DAAP Galleries, University of Cincinnati will present "30 Americans Plus….The Region"—a two part exhibition that will recognize the diverse range of work offered by African American artists from our community. This exhibition will feature a wide range of media, materials, and perspectives from current practitioners as well as some of the seminal figures of the past three decades. The work exhibited by these accomplished regional artists help to contribute to the conversation of the African American experience, heritage, and the present state of the arts within the region as a whole.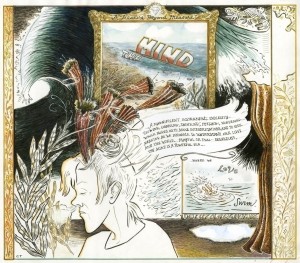 Carol Tyler: "Pages and Progress"
Date: January 28th - March 10th, 2016
Artist Closing Reception: Thursday, March 10, from 5-7pm
Award winning American cartoonist, painter, writer, educator and comedian Carol Tyler has garnered acclaim and notoriety from both her peers and the public for her vision and unabashed openness. Her illustrated autobiography Soldier's Heart: The Campaign to Understand My WWII Veteran Father, A Daughter's Memoir" (2015) describes the relationship she had with her father and how his PTSD shaped her childhood. The adverse affects of her upbringing results in a tale of truth, connection, and finally resolution. The recent release of the book and the tangible culmination of ten years of work come to fruition as we find Tyler exploring the next chapter of her creative endeavors. This exhibition serves as the purging of the past with fragments of past projects, objects from her past and her fathers work shop. In addition, we present a collection of artifacts from her life and studio practice, which provides a look into the mind and spirit that molds her vision of the world.
New Faculty Show
Date: November 8 - December 10, 2015
Artist Reception: Thursday, November 12 from 5pm-7pm
Curated by: Aaron Cowan
The College of Design, Architecture, Art, and Planning are pleased to welcome new faculty members into DAAP and the greater UC community. The individuals included in this exhibition bring with them unique skills, diverse knowledge, and fresh perspectives that will contribute to the overall talent and conceptual foundation of DAAP's highly regarded program.
This cross-disciplinary exhibition showcases a wide range of mediums and research within the respective programs. Professors from design, architecture, and fine arts welcome you to take this opportunity to become acclimated with their work and think critically about the possibilities of what they have to offer.
This exhibition includes work from: Jennifer Ustick, Amanda Curreri, Brook Brandewie, John Dixon, Ashley Kubley, Samantha Krukowski, Antonio Munox, Emil Robinson, Matt Wizinsky, and Nick Germann.
"Stewart Goldman: NUANCES"
Date: September 13 - October 25, 2015
Artist Reception: Thursday, September 10, 2015 from 5pm-7pm
Curated by: Aaron Cowan
DAAP Galleries at the University of Cincinnati are pleased to present NUANCES by artist Stewart Goldman. Minimalist visions of fragmented landscapes emerge from figurative realism in fissures of isolated colors.
Goldman has received numerous artist grants, exhibited in Cincinnati and Munich, had a 33-year tenure at the Art Academy of Cincinnati, and currently holds a position as a Cincinnati Art Museum Board member. With over 60 years of experience, his work transitioned from figurative to abstract, reminiscent to the ideological shift of painters throughout art history. An aesthetic that withstands through time, his work refines landscape into distilled lines of color and form, an exploration that captures space and dimension within the creases of paint and canvas.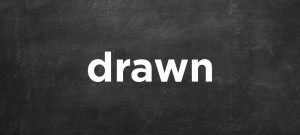 "drawn"
Date: August 6 - August 28, 2015
This exhibit is open 10 a.m.-5 p.m. daily and by reservation. For information visit the drawn website.
drawn is dedicated to the students, faculty and staff of the University of Cincinnati to draw together, to draw upon their experiences and to draw insights from and with each other and our community in the wake of the shooting death of Samuel DuBose.
Sponsored by the Office of the Provost, designed by the College of Design, Architecture, Art, and Planning, and created by the University of Cincinnati community.
"Andy Fausz : Trials and Tribulations"
Date: June 1 - August 2, 2015
Artist Reception: Thursday, June 11, 2015 from 5–7 p.m. 
The DAAP Galleries at the University of Cincinnati are proud to present the work of native Kentucky artist, Andy Fausz. Fausz's work confronts viewers with arresting images of turmoil and affection in a raw, yet sensitive, manner, providing insight into the challenges we face as a community.
Fausz recieved his BFA from Northern Kentucky University and continued his education at the University of Cincinnati, which allowed him to further explore themes of social justice. His seamless integration of social activism into his work gave him the platform to explore social, political, and cultural issues. While establishing himself as a talented artist, Andy fell ill and passed in November of 2012 having both his life and voice cut short. We invite you to join us in this exhibition of works by an artist who continues to speak through the compelling work he has left behind.
The Meyers Gallery
Hours: Sunday - Thursday 10am-5pm

Location and visiting instructions for the Meyers Gallery:
When visiting the Meyers Gallery, metered parking is located on Martin Luther King Dr. or in the Woodside or Campus Green Garages for an hourly fee. 
Enter campus from either MLK or the garages walk along Woodside Dr. past the new College of Business, and continue up the hill following the paver drive (UC Main Street). 
The Meyers Gallery is located halfway up the hill on the right-hand side in the Steger Student Life Center on the ground floor, directly across from Nippert Stadium. 
Directions: From ML King enter Woodside Dr. (Langsam Library) for Woodside Garage (accepts cash or credit). Walk up UC Main Street to the Steger Student Life Center. Gallery is on the right across from Nippert Stadium.
It may be helpful to view a campus map here.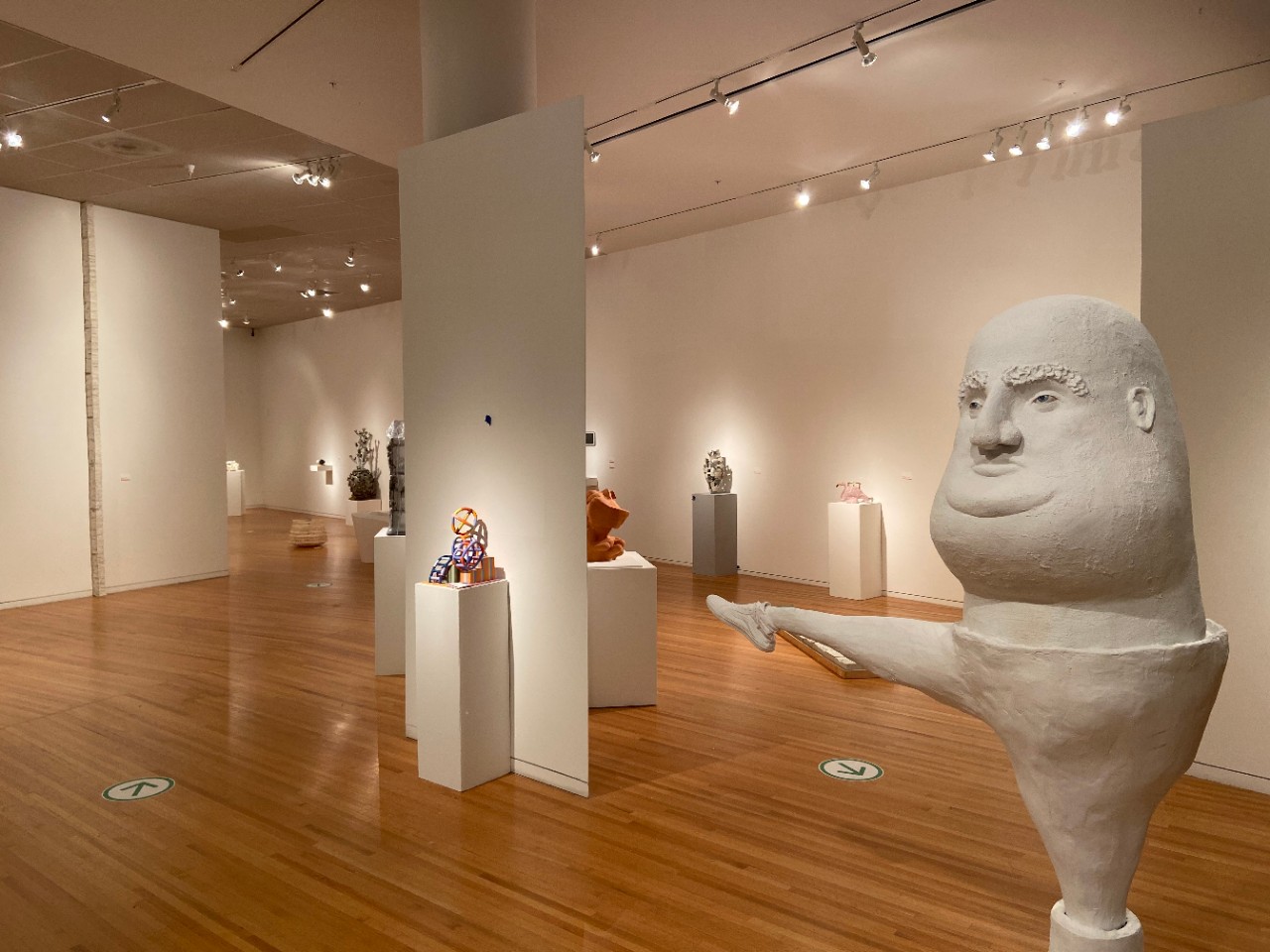 DAAP Galleries
Like DAAP Galleries on Facebook and follow us on Instagram to get updates on all of our exhibits and events.