Urban Systems Research Gallery
Air Dome: Intra-Urban Air Quality Across Cincinnati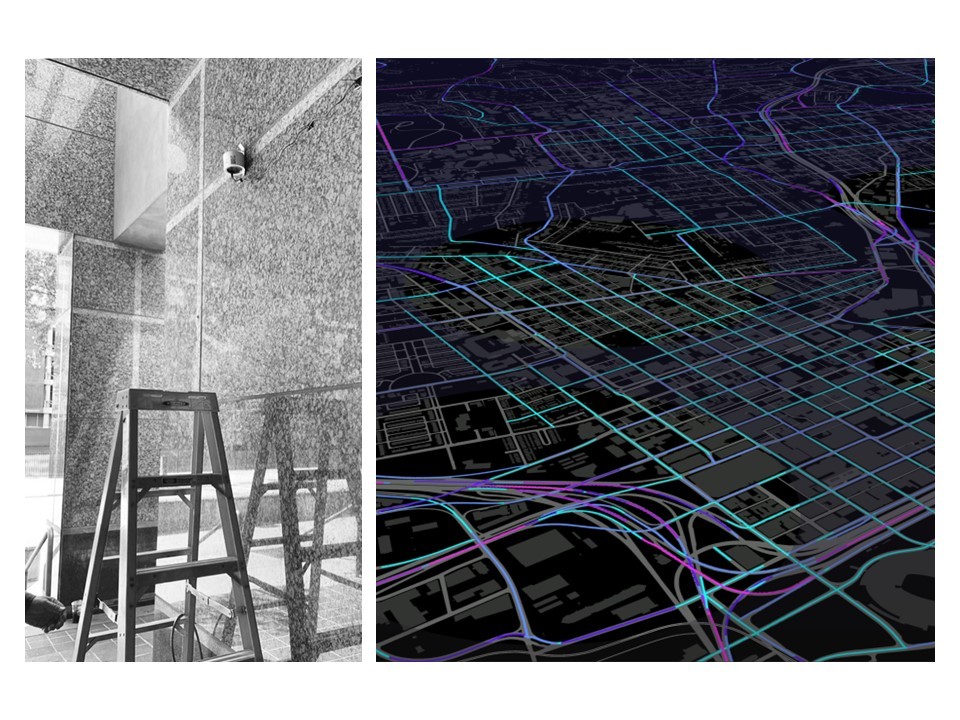 Principal Investigator (SoP) Assistant Professor Sang Cho, is currently leading the "Air Dome" project. This initiative is focused on studying the intra-urban air quality across various sites in Cincinnati. Today, in a joint effort with the City of Cincinnati, we've successfully installed the first of fifteen sensors on public properties. The project aims to investigate a future smart city framework that emphasizes environmental monitoring as a pivotal factor in design and planning decisions. This approach will also entail examining health implications across diverse geographic regions, considering the impact of built environmental features.
UF-OKN Flood Information to Anyone, Anytime, Anywhere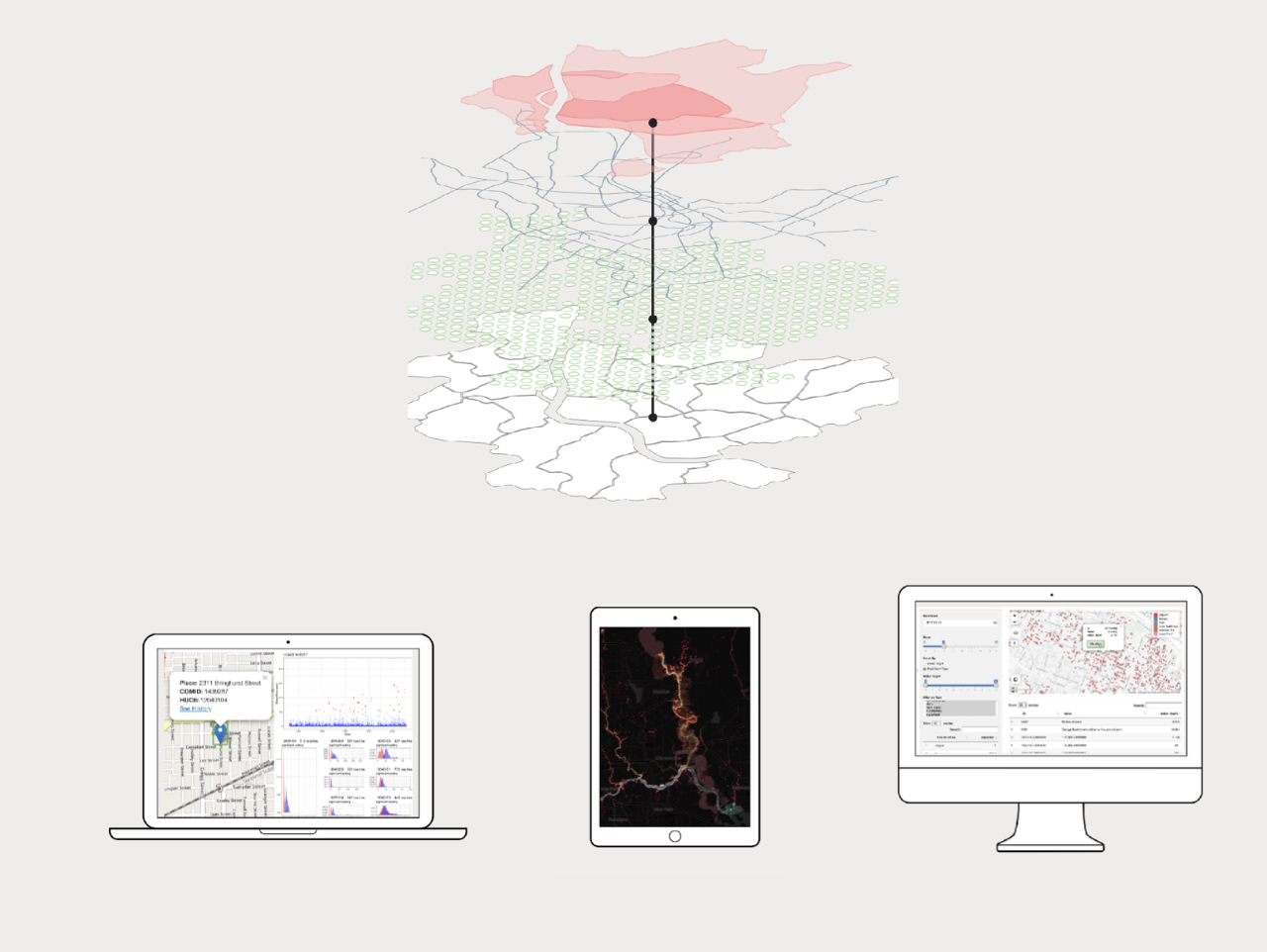 Floods can impact anyone, anytime, anywhere™.Funded by NSF, The Urban Flooding Open Knowledge Network (UF-OKN) is a multi-University project with UC participating with Lilit Yeghiazarian Lead Prinicpal Investigator, Charles Matthews, Olivier Parent, and Rainer vom Hofe.  UF-OKN is an informational infrastructure built using knowledge graphs aiming to extract structured content from the information scattered across open-source geospatial datasets and hydrologic models.  UF-OKN connects urban information and links it to flood forecasts to deliver actionable information to anyone, anytime, anywhere™. Visit this link for more information on the project.
Ohio's Ancient Earthworks and World Heritage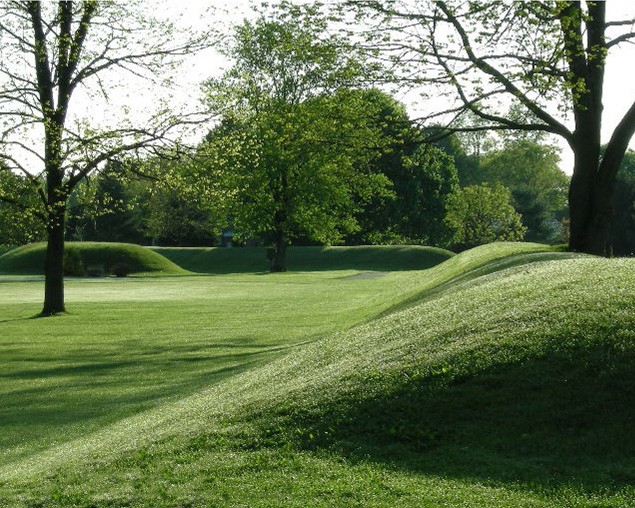 Since 1997, the "Ohio Earthworks" project based in DAAP, and led by John E. Hancock, has produced innovative public media about the ancient cultures of the Ohio Valley, especially the astonishingly huge and precise Hopewell earthworks (1 – 400 CE). Outcomes include multi-media exhibits and publications visualizing, describing, and situating these earthworks within multiple interpretive perspectives, including those of contemporary First Americans who are descended from their builders. Public education outcomes are assembled at www.ancientohiotrail.org. World Heritage efforts since then are summarized at: www.worldheritageohio.org. The booklet, Guide to the Hopewell Ceremonial Earthworks, is available at earthwork visitor centers regionally or through the Ohio History Connection. Professor Emeritus John E. Hancock recently authored the sites' Nomination to the UNESCO World Heritage List, and continues to help lead planning efforts for on-site visitor experience and regional tourism following inscription. Leaders and Key Staff Members include The Ohio History Connection US National Park Service, Hopewell Culture National Historical Park World Heritage Ohio Ambassadors Ohio State University at Newark Cincinnati Museum Center Heartland Earthworks Conservancy. Project supported by the National Endowment for the Humanities.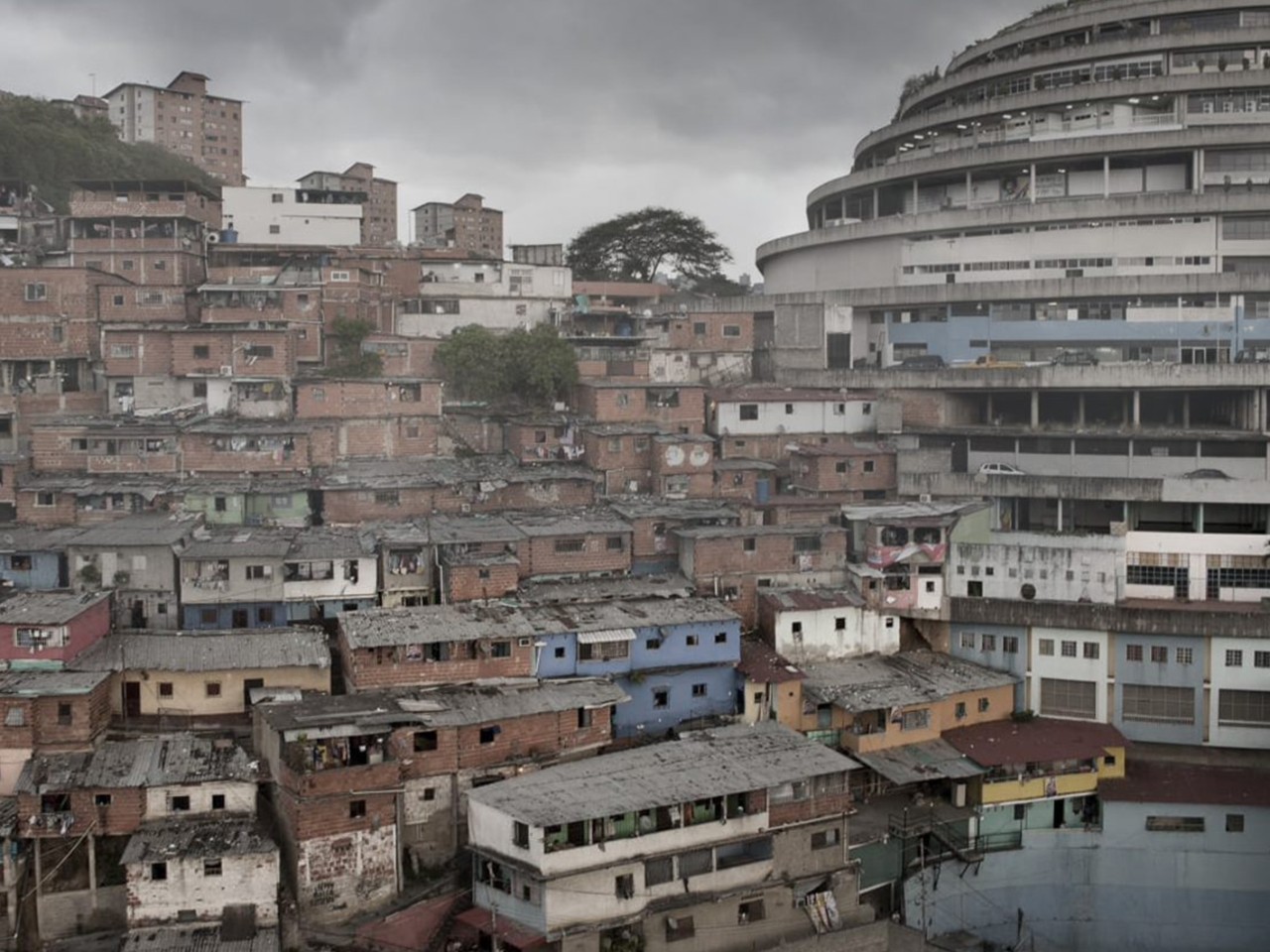 Gregory Marinic, Ph.D. current field work is based in Mexico, Ecuador, Argentina, and Chile. Today, over one billion people worldwide reside in informal settlements facing issues ranging from socio-economic challenges to ecological decline. Assuming an analogous relationship between informality and equity as interconnected systems, Dr. Marinic explores critical spatial practices in architecture and design. How can architects and designers enhance inclusion and rights-to-the-city through their practices? How do participatory actions—appropriation, subversion, networking, empowerment, mobilization—shift our expectations toward more collaborative approaches to planning, architecture, and design? Dr. Marinic leads URBANIA, a grant-funded research lab based in DAAP that speculates on urban futures where he applies this research to teaching design studios exploring informality and social justice vis--vis buildings, urbanism, and landscapes. His ongoing research examines cities in relation to publicness, obsolescence, adaptation, revitalization, and identity. 
Net-Zero Energy Elementary Schools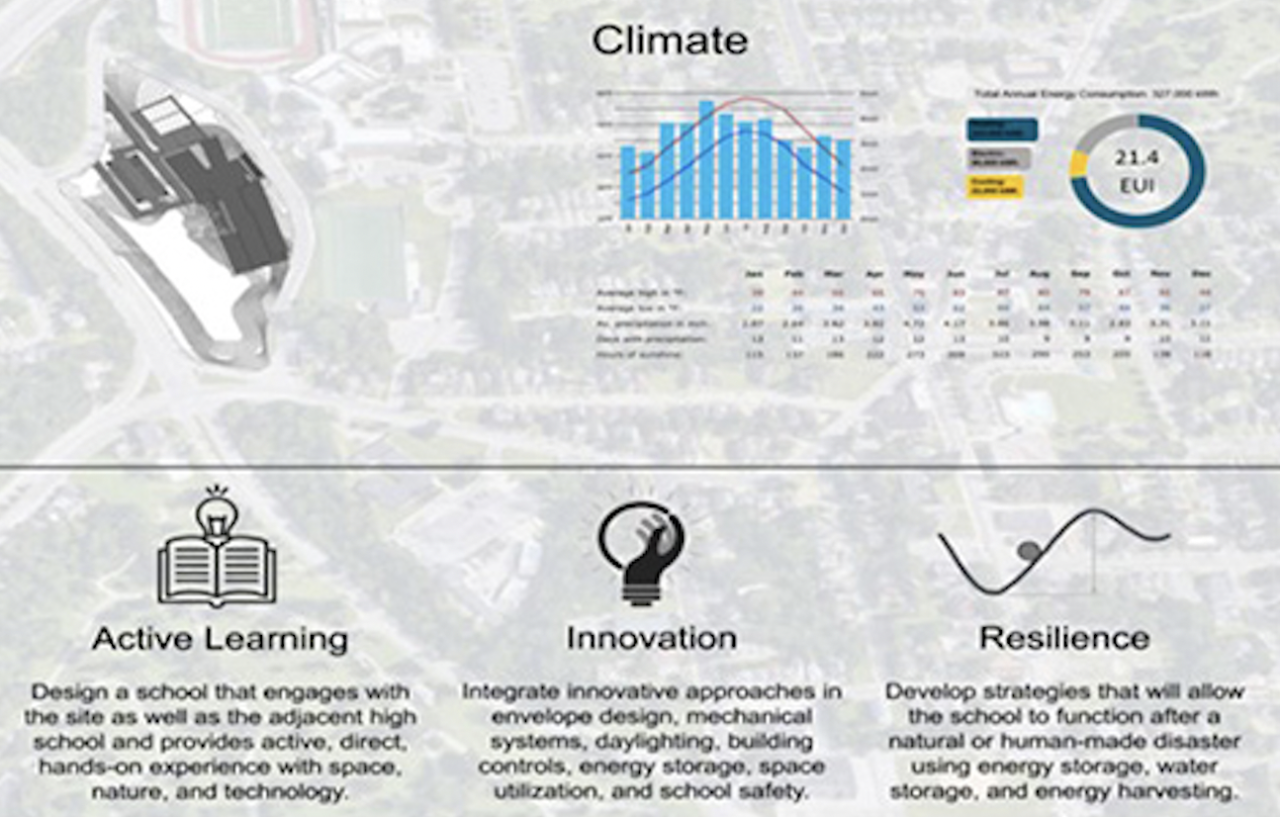 Anton Harfmann leads architectural and engineering studios focuses on sustainability in the urban system through capstone studio education. The capstone experience spans one and a half semesters and is delivered in a studio format. Students in each major enter the capstone year with work experience directly related to their interest in Civil Engineering (CVE), Architectural Engineering (AE), and/or Construction Management (CM.) The multidisciplinary capstone experience integrates sustainability in a significant way through a shared, comprehensive design experience and utilizes the Solar Decathlon Design Elementary School Challenge as the vehicle to design a net-zero energy building. The curriculum, which incorporates local architectural and engineering professionals as consultants to the studio, was recognized by NCEES with an honorable mention and awards.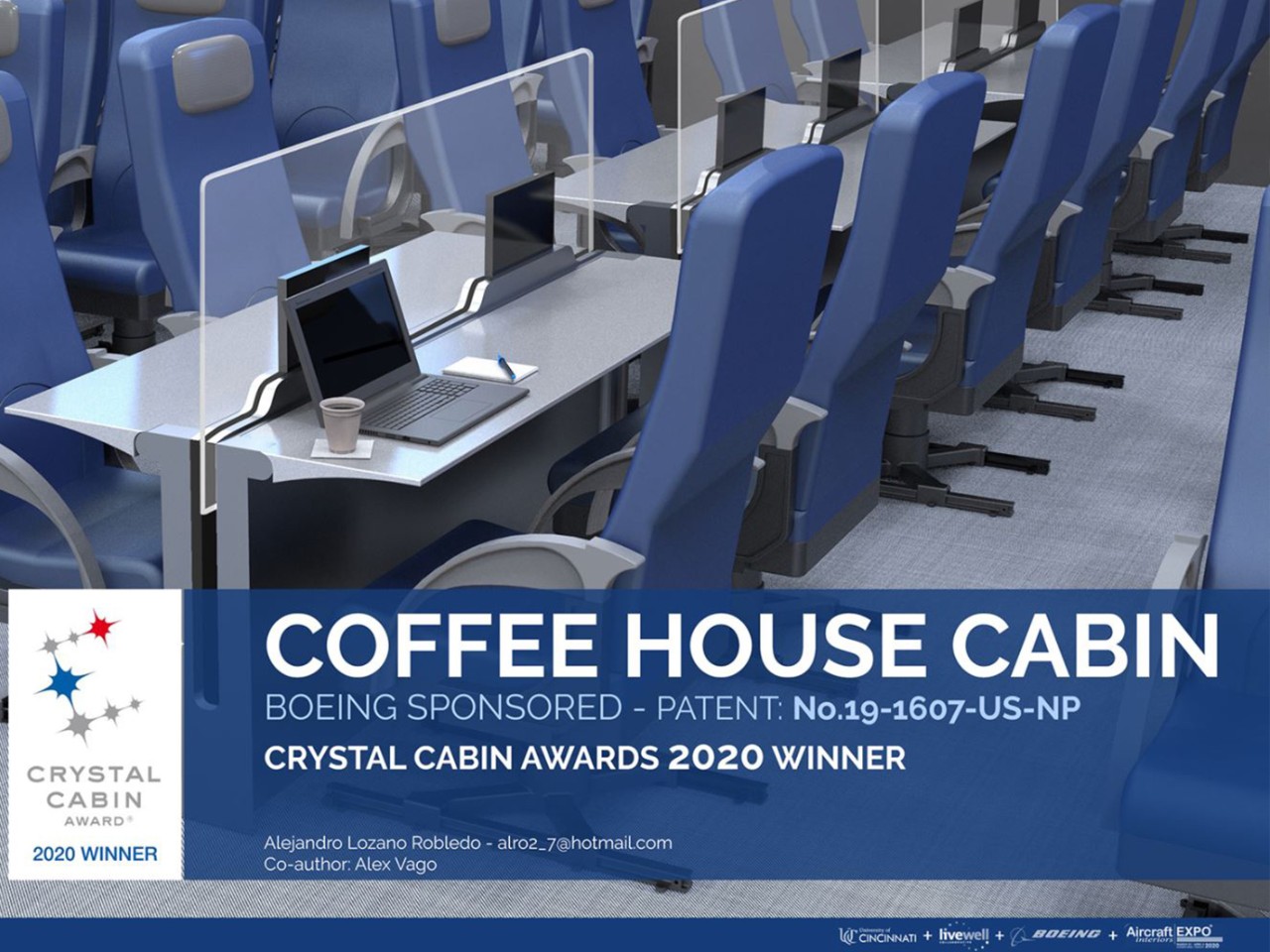 Alejandro Lozano Robledo envisions the future airline passenger experience through multi-disciplinary methods in collaboration with the Boeing and the Live Well Collaborative. One of his concepts, "Coffee House cabin", was selected winner of the 2020 Crystal Cabin Awards in Hamburg, Germany, the global aviation industry event of the year. It also has a Patent filed by Boeing for Seating Systems and Methods for an Internal Cabin of an Aircraft Patent: us No. 19-1607-US-NP. Using the analogy of a Coffee House, this concept envisions what is possible inside an airplane. It is a new zone that fits between Economy and Business class and creates a productivity-focused mixed-use space. It is ideal for business travelers who need to be productive throughout the flight, and can also benefit passengers traveling together, allowing for collaboration, discussion. and group work during the flight.  For more information, check the media coverage by Local 12 News by visiting this link.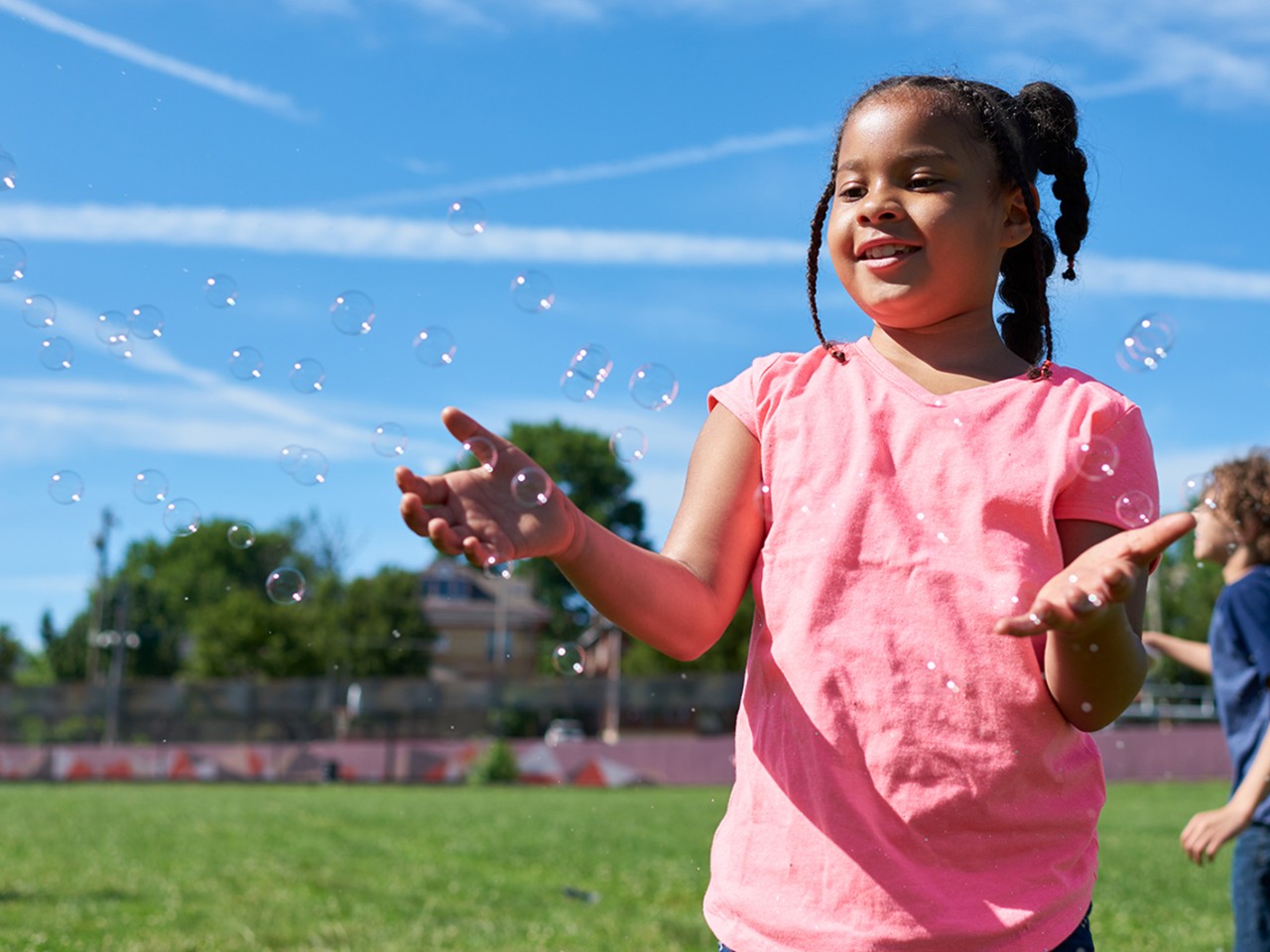 Researchers Dr. Vikas Mehta and Dr. Vickie Carr focuses on addressing the pressing need for sustainable community coalitions. Their project Leave No Child Inside (LNCI) aims at designing ambassador field kits. The goal is to engaging and building capacity for capable and passionate neighborhood sustainability LNCI ambassadors, including those who live within undeserved Cincinnati communities with poor access to green spaces, in order to connect children to nature philosophy immersion in nature advocate for and/or enhance safe natural play spaces families in activities and nature clubs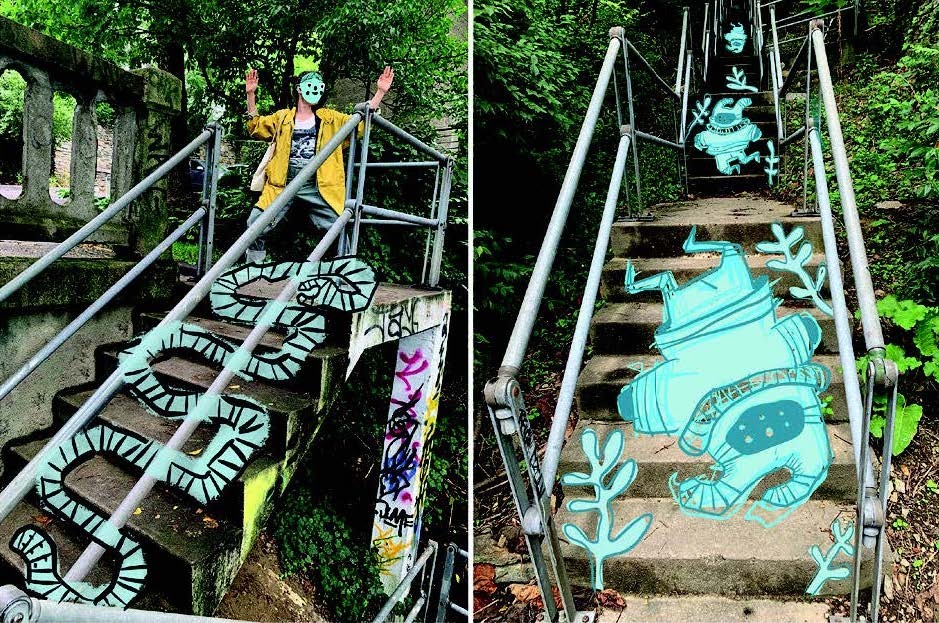 Led by Kate Bonansinga and a team of faculty researchers in the College of DAAP including Vikas Metha, Muhammed Rahman, Jenny Ustick, and College of Medicine's faculty Rachael Nolan, this project focuses on Art at Cincinnati's Staircases to Improve Public Health and Neighborhood Connection through a Community-Based Participatory Action Research approach.  A mural by artistic team Dai Williams and Lizzy Duquette will be implemented on The Ohio Avenue staircase sometime this Spring 2022 and will serve as a pilot for the improvement of the staircase pedestrian transportation system throughout the city. Cincinnati has nearly 400 staircases and our goal is to implement art on at least ten of them. The objectives of the research project include enhancing Cincinnati's existing outdoor museum of murals, creating unique public spaces, fostering more connectivity between neighborhoods and their varying socio-economic demographics, and encouraging walking as a form of exercise and transportation that will, in turn, improve public health. Community partners include City of Cincinnati, Spring in Our Steps, Contemporary Arts Center, Clifton Heights-University Heights-Fairview Neighborhood Association and Mt. Auburn Community Council.  This project is funded by a UC Office of the VP of Research Community Change Collaborative grant.
Managing the Urban Environment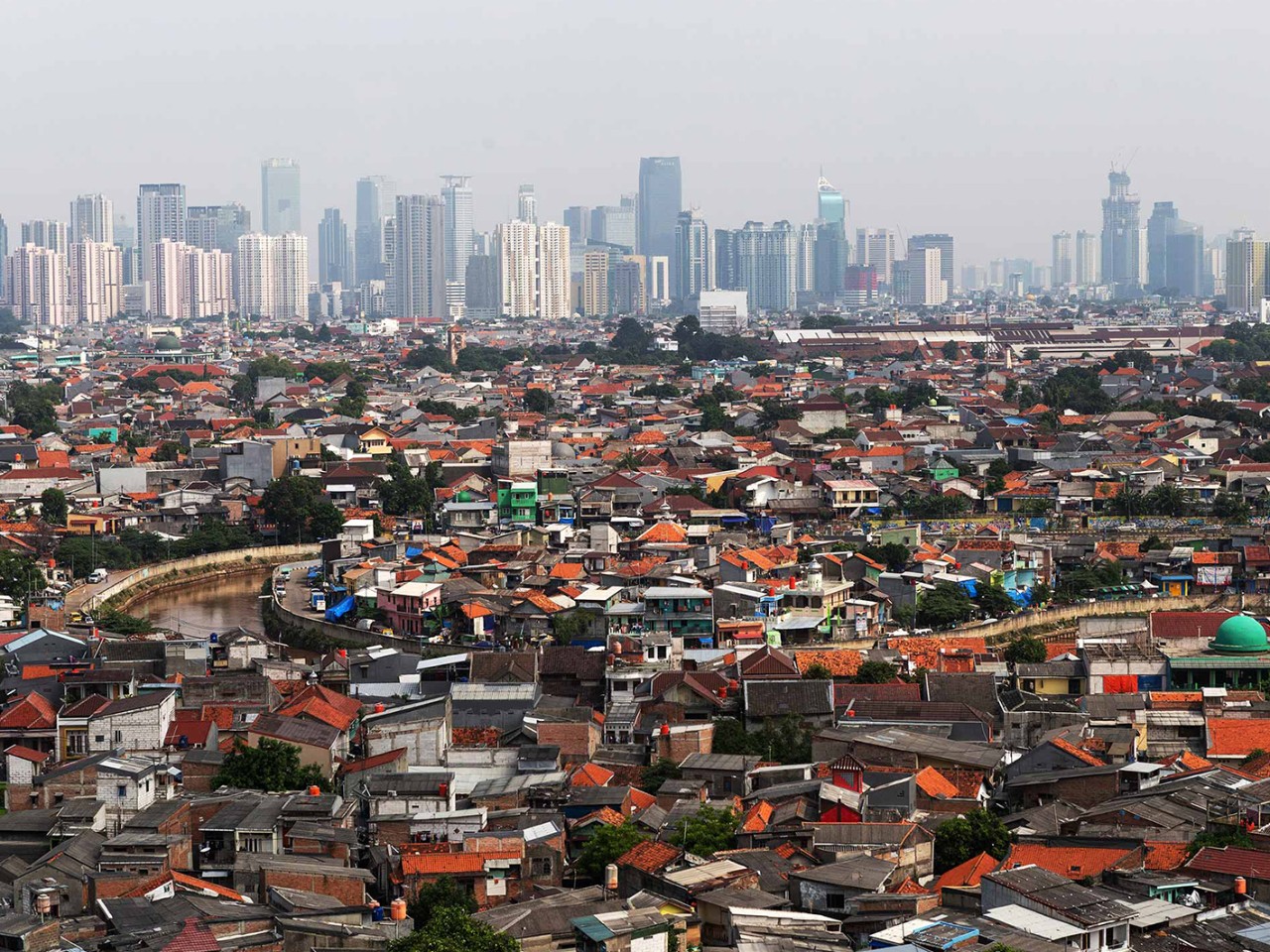 Dr. David Edelman investigates the contemporary thinking and practice of Urban Environmental Management (UEM) to the solution of current environmental problems in Jakarta, Indonesia, which is both the largest city in Southeast Asia and the heart of the world's second largest urban agglomeration, Jabotadebek. Such cities face more immediate problems than those in the developed world and have fewer resources to deal with them. The study first considers the context of Indonesia, and then reviews issues of poverty alleviation, industry, transportation, energy, water, sewage and sanitation, and finance. It also proposes a 5-year plan to help alleviate the urban environmental problems of the city utilizing a real-world database and a limited budget.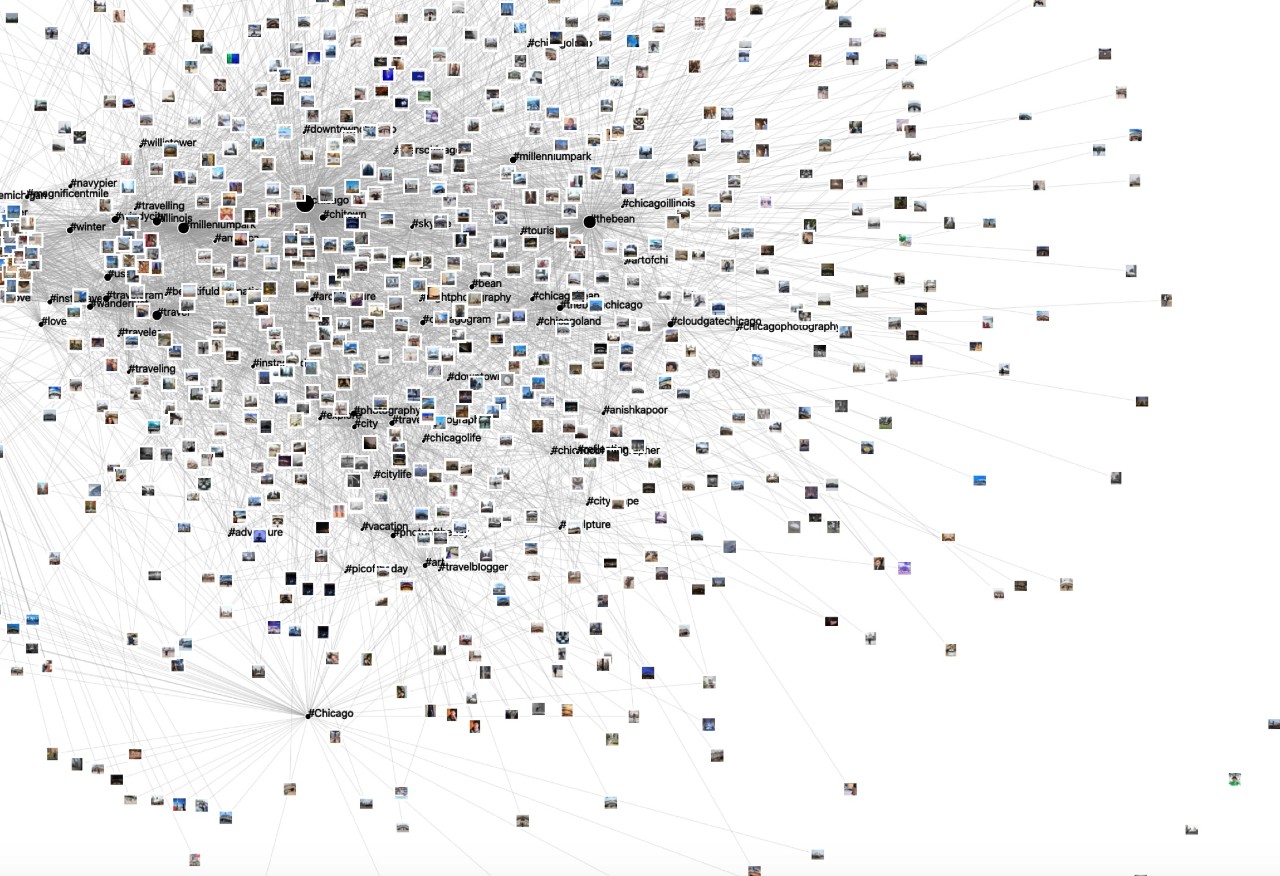 The border between art museums and public space is blurring. Art museums are increasingly called upon to be multiuse facilities and to digitize their collections to make them more accessible beyond the museum's walls. Public artworks invoke a museum experience in non-museum environments. Kate Bonansinga is exploring the challenges and rewards of artists creating artwork for both types of venues. Artists go Public is case studies of public artworks and of museums that are experimenting with both physical and digital space. Partnering with the Digital Scolarship Center, the project is using artificial intelligence in the arts to understand public art Instagram entries.  
Public Safety Virtual Reality Applications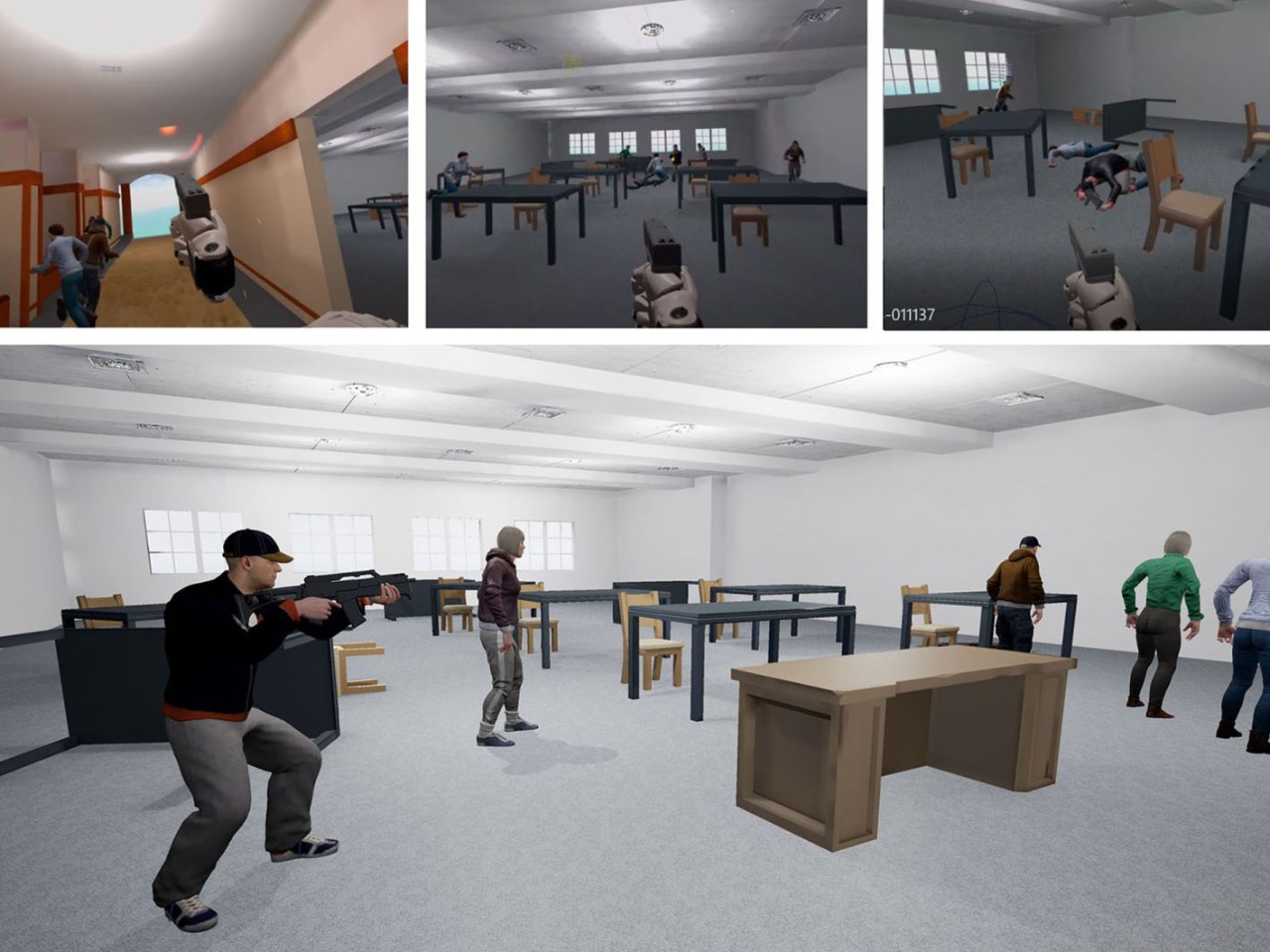 Ming Tang advances virtual reality for training and public safety purposes. He is part of the VAM Lab at the Digital Futures awarded anchor tenant development program. Along with researcher Dr. Edward Latessa in Criminal Justice, one of their projects focuses on the development of a virtual reality augmented violence reduction training system for active and mass shooting incidents. The project and training are for Ohio Law Enforcement funded by The Ohio Office of Criminal Justice Services (OCJS). 
Greater Ohio Living Architecture Studies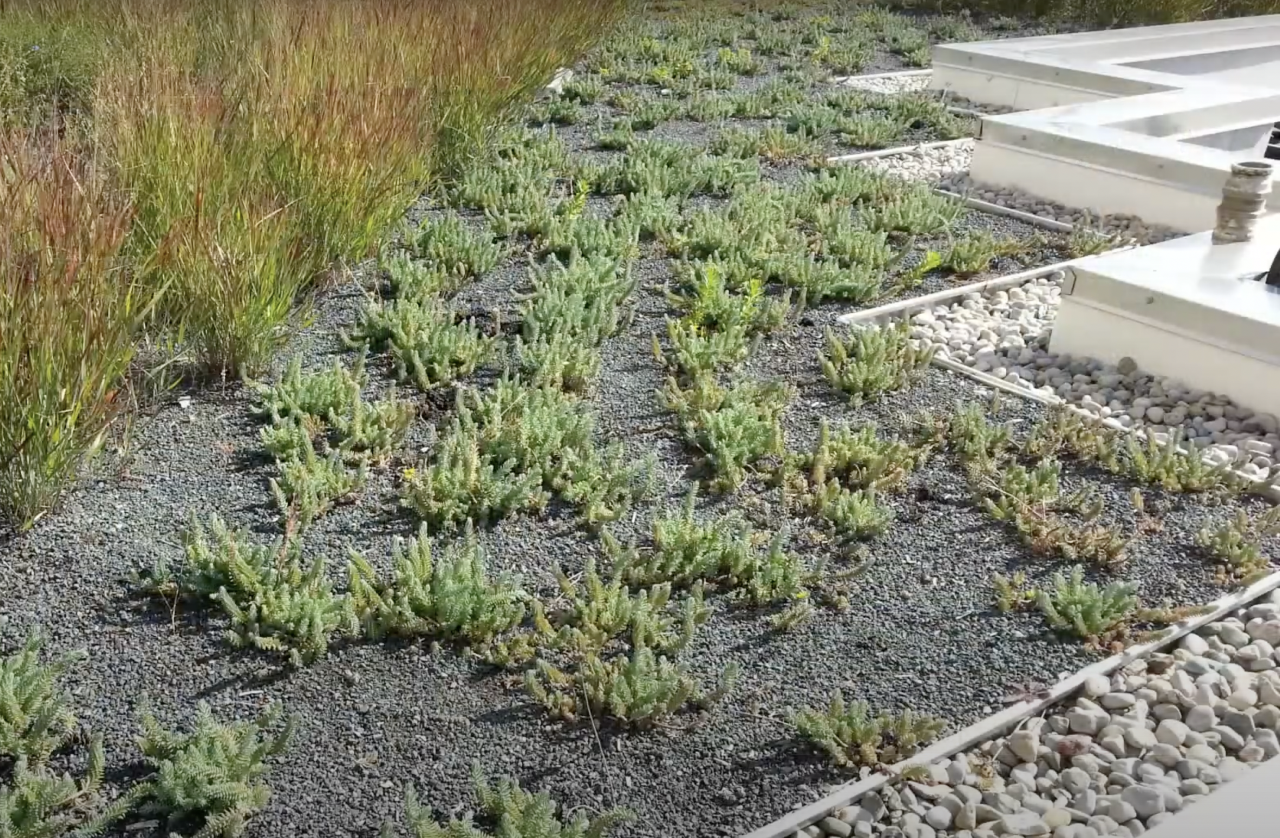 Living architecture (aka "green" or vegetated roofs and walls) is a growing industry in the Cincinnati/Tri-State area. These landscapes on or over structure reduce the urban heat island, reduce energy costs, capture and store stormwater runoff, sequester carbon, provide habitat, and provide numerous other benefits to property owners and the community. This project, lead by Virginia L. Russell, is documenting the living architecture of the region in a database of built works. The project is aimed at creating videos for 5 districts in the region in order to make the region's living architecture accessible and raise awareness of the benefits of vegetated roofs and walls. The project to date has published one video for the downtown district, focusing on vegetated roofs. Future work will document and publicize the living architecture of the University of Cincinnati and other Tri-State projects.