The New Normal Speaker Series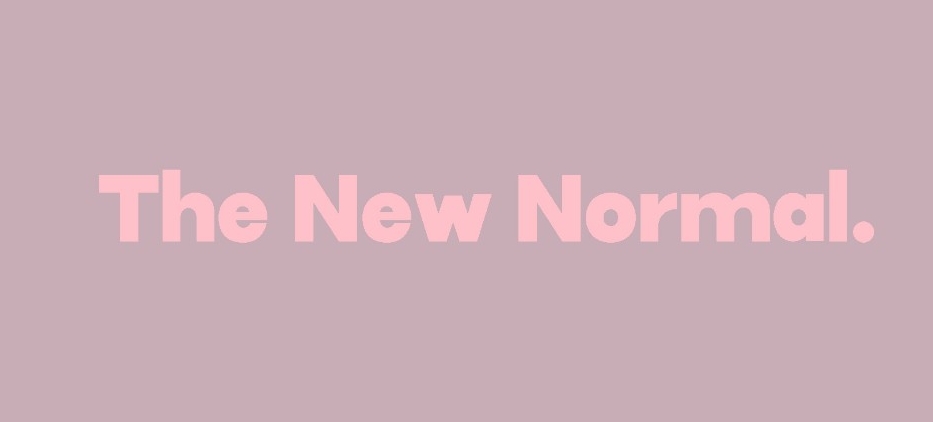 Hosted by Gjoko Muratovski, Director of the Ullman School of Design
This speaker series represents a snapshot in time; a historical record of how leading creatives are experiencing the world right now. Some of them are well established global figures, and other are new and emerging voices. In a conversation with Gjoko Muratovski, each one of them will bring a unique and interesting perspective on how we should address the challenges that we are facing today.
In 2020, the world entered into a state of flux. "The New Normal" became a phrase that we used to describe the new reality in which we all found ourselves. The phrase itself means that in many ways, we have come to grip with things and accepted the fact that our world has changed so dramatically that it will never be the same again. The way we live, work, study, interact with other people, travel, and shop, has altered our lives so radically in such an incredibly short period of time, yet the consequences of this massive change will continue to trickle down for years to come.
COVID-19, social inequality, racial injustice, climate change, gender neutrality, Industry 4.0, and the rise of citizen activism have created a 'perfect storm' that is changing our world in ways that we are yet to understand. These issues are far too important for us to simply wait for them to unfold on their own. We need to be bold, seek answers, and provide solutions for a better future. But first, we need to imagine a world in which we would actually like to live and work.
The New Normal - Themes and Voices
Carole Bilson is perhaps the most influential woman in the field of design today. As the President of the Design Management Institute (DMI) she represents a community of 30,000 design & innovation leaders from more than 60 countries. Prior to this role, she was the first African American woman to become head of global design and user experience at a major corporation, where her team received 49 patents and over 12 international design awards. She was also the worldwide product line manager for the Kodak Picturemaker™ – one of the first digital consumer kiosks, that has earned the company over a billion dollars. As the leader of DMI, the world's largest community of design and innovation professionals, Carole is uniquely positioned to address the issues that the profession of design is currently facing. (To learn more about the DMI, please visit dmi.org.)
Karim Rashid is one of the most prolific and most iconic designers today. With over 4,000 designs in production, more than 300 awards to his name, and clients that span across 40 countries – Karim is a design legend. Earlier this year, Karim received the highest and most prestigious design award in the United States – the American Prize for Design. This highly coveted award is given to outstanding individuals for their lifetime achievements in the field of design. In a conversation with Gjoko, Karim will share his thoughts on the future of design, while reflecting on what it means to be a global designer today.
Bruce Mau is not a typical designer. He designs books and cities, carpets and social programs, global brands and cultural institutions. In addition to numerous other awards, he was also named as an Honorary Royal Designer for Industry by the Royal Society of Arts. His books "S,M,L,XL" (with Rem Koolhaas), "Life Style," "Massive Change," and "MC24" have received cult status and critical acclaim. In his conversation with Gjoko, Bruce will talk about why we need to change everything we do today. 
Chances are that even if you are vaguely interested in design you have probably come across some of Steven Heller's books on design. As an author and editor, Steven has published close to 200 books on design. As a design critic, he has documented and reflected on the history and practice of design with incredible depth, breadth, and scope. He is also the recipient of two highly prestigious awards – the AIGA's Lifetime Achievement Award and the National Design Award, which was presented to him at a White House ceremony by Michelle Obama. In his conversation with Gjoko, Steven will discuss the important role that design activists perform in an effort to make the world a better place.
Don Norman is the former Vice President for Advanced Technology at Apple and the ultimate authority on all matters related to user experience and usability. He is also a researcher, professor, and author. Don is best known for his books on design, especially "The Design of Everyday Things" and "Emotional Design." With the support of IBM Design, Don and Gjoko are currently working together on a new global initiative aimed to define the future of design education. As one of the co-founders of this initiative, Don will explain why we need to rethink how we teach design today.
Ida Telabasic is a service design strategist with expert knowledge in alternative economies, complementary currencies, and entrepreneurship ecosystems. Ida also brings a unique global perspective. She was born in Bosnia, grew up in Zimbabwe, and now lives and works in London. Currently, she is teaching at Loughborough University London, Imperial College London, Central Saint Martins, and Oxford University. In her conversation with Gjoko, Ida will discuss how we can design more resilient economies in a state of crisis.
Darryn Keiller is the CEO of WayBeyond – a global company in the area of sustainable agricultural technologies – or AgTech as this industry sector is often called. Kylie Horomia is their Head of Industry Transformation and one of the few Māori women in a leadership role in the tech industry. As a company, they create new AI-driven technologies related to smart and sustainable farming, and their work is aligned with the UN Sustainable Development Goals. In their conversation with Gjoko, Darryn and Kylie will discuss about the important role that AgTech has in providing food security, combating food deserts, and climate change, and why this sector will offer some of the most important careers in the future.
Natalie Nixon is an African American creativity strategist and a Fellow of the London-based Royal Society of Arts. Natalie incorporates her background in anthropology and fashion, as well as her experiences living in the USA, Brazil, Israel, Germany, United Kingdom, Portugal, and Sri Lanka to inform her approach to creativity. In her conversation with Gjoko, Natalie will talk about the relationship between creativity and innovation, and why creativity will become a critical skill in a world dominated by Industry 4.0 technology. Natalie is also the author of the book "The Creativity Leap" – one of the Top 40 business books of 2020.
Randal Wilson is a Fashion Professor and a Diversity and Inclusion Coordinator at the Ullman School of Design. Aside of teaching in the School for more than two decades, he also acts as a mentor, ally, and a role model for both Black design students and to students from the LGBTQ+ community. In his conversation with Gjoko, Randy will discuss about his experience being an African American educator and will reflect on the challenges and the adversity that minority students often face while pursuing their education. Randy will also comment on the "Black Lives Matter" movement and will share his views on the appropriation of Black culture in the Fashion industry today.
Alok Vaid-Menon is a gender non-conforming activist, writer, poet, fashion critic, and performance artist, widely recognized for their distinctive style. As a mixed-media artist, Alok explores themes of gender, race, trauma, belonging, and the human condition. In their conversation, Alok and Gjoko will explore issues related to gender neutrality, gender issues in fashion, and the challenges of the trans and gender non-conforming community.
Panel Discussion: Women in Design Education

Ashley Kubley - USA
Melanie Finger - Australia
Ivana Ziljak-Stanimirovic - Europe
Tamsin Greulich-Smith - Asia
Talk: Women in Design Education
Chaired by special guest Lisa Scharoun (Head of the QUT Design School), this panel of women academics from the USA, Australia, Europe and Asia examines the unique perspectives on women leadership in higher education, challenges for women in academia, and how women coped with the additional pressures of COVID-19. This event, which is a part of The New Normal speaker series has been sponsored and hosted by Gjoko.
The topic of this conversation is toys. But toys are more than just presents for children. We often take them for granted, but the reality is that they are an important part of our lives. When playing with toys while growing up, we develop our motor and cognitive skills, we learn how to be creative, solve problems and overcome obstacles. Toys also help us to learn to walk, talk, socialize, acquire knowledge, grow emotionally and develop social and spatial awareness. Mark Boudreaux is one of the greatest toy designers in the world. He is also a legendary DAAP alumni. He has worked as a designer of Star Wars toys since 1977, just as the Star Wars franchise was first introduced. In recognition of his work, he was inducted in the Pop Culture Hall of Fame and the Toy Collector's Hall of Fame. He just retired after 43 years from Hasbro, and in his conversation with Gjoko Muratovski (Director of the Ullman School of Design), he shares insights from his long career working on the Star Wars toys.
The New Normal Speaker Series was created and hosted by Gjoko Muratovski
Gjoko Muratovski is an Endowed Chair and Director of the Ullman School of Design. He is also an award-winning design researcher and innovation consultant working with a wide range of Fortune 500 companies, not-for-profit organizations, and various governments from around the world. By combining design thinking, social sciences, and cultural theory with lean business principles and evidence-based research, he helps organizations become human-centric, more efficient, and future-proofed. He is also an official member of the Forbes Councils and contributor to the "Leadership" section at Forbes magazine.