Everyone Bagel Initiative
The Everyone Bagel Initiative serves as both an act of compassion and an invitation to visit current support resources available (Section I) at the University of Cincinnati (UC) and College of Design, Architecture, Art, and Planning (DAAP), attend the semesterly Everyone Bagel Day (Section II), and learn more about increasing compassion in our academic space (Section III).

Section I: Current Support Resources
The University of Cincinnati offers a wide array of services that can assist members of the UC Community with counseling, wellness support, and other services. The UC Support Headquarters and additional internal and external resources related to Mental Health and Diversity, Equity, & Inclusion can be found in this section.
Below are links to University various services for those who are seeking support:
Looking for a specific resource or simply unsure of where to go?
Contact Lora Alberto, DAAP Equity & Inclusion Interim Resource Liaison. Feel free to stop by her office located in Aronoff 5460.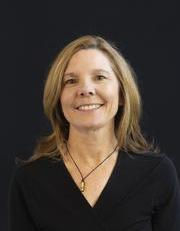 Lora D Alberto
,
Program Director for Graduate Studies and Research
Section II: Everyone Bagel Day
The Everyone Bagel Day is an act of compassion – a complex, four-part, social process that involves noticing suffering, interpreting suffering in particular ways, feeling empathic concern in response to suffering, and acting to address or alleviate it (Dutton et al., 2014; Kanov et al., 2004), to DAAP students, faculty, and staff. While simply taking a break to enjoy a bagel, this event is also an optional invitation to learn more about increasing compassion in our academic space coupled with sharing current support resources available at the University of Cincinnati and College of Design, Architecture, Art, and Planning.
Everyone Bagel Day(s): Fall 2022
Open to all DAAP students, faculty, and staff.
November 29th & 30th
9:30 - 11:30 AM
or until supplies run out.

Find us near the DAAP cafe!
Section III: Acts of Compassion
Each act of compassion across five levels, is designed to offer DAAP community members a way to foster responsiveness and alleviation of suffering in our academic space based off individual compassion capacity. If able, please consider completing a small act of compassion from this list, or an act of compassion of your own:
1.     Smile at a stranger.

2.     Open the door for someone in need.
3.     Post an uplifting note in your academic space.
1.     Send an encouraging text message to a friend.

2.     Actively listen to a peer sharing a hardship.
3.     Comment something kind on someone's social media post.
1.     Comfort your body by allowing yourself to take a break and rest.

2.     Nurture your feelings by writing an affirmative letter to yourself.
3.     Use your medium to creatively express yourself.
1.     Buy a coffee for the person behind you.

2.     Write a kind note to someone who's shown you compassion.
3.     Create a care package for someone in need.
1.     Endorse a skill for a colleague on LinkedIn.

2.     Create a positive work environment for yourself.
3.     Utilize your unique position within DAAP to share warmth, show kindness, and check in on our students' well-being.
Write your own act of compassion for someone with greater compassion capacity today to act on. This act could be something you need today or an act you feel would increase compassion in our DAAP community.                                                                                                                                   
Write your own act of compassion to complete yourself! 
Share an Act of Compassion with DAAP
Did you receive a meaningful act of compassion? Consider sharing more information with Samantha Norton, or @UC_DAAP via DM on Instagram. Meaningful acts of compassion will be shared in our Everyone Bagel Initiative (EBI) Highlight to continue to foster responsiveness at DAAP. 
Have your own post to share? Tag @UC_DAAP and include our hastags: #EveryoneBagel #DAAPCompassion