Summer Institute for Educators
Digital Futures in Creative Education 
Located within the world-renowned College of Design, Architecture, Art, and Planning at the University of Cincinnati and in collaboration with UC's Center for the Enhancement of Teaching and Learning (CET&L), the 2021 Summer Institute: Digital Futures in Creative Education supports the development of creative education approaches that can meet the challenges that educators and students are facing today. We seek to democratize access to high-quality arts education by leveraging technologies to address existing inequalities in access to arts education that, if ignored, will continue to disproportionately affect students and teachers. To this end, the 2021 Summer Institute focuses on the creative potential of digital technologies, preparing educators to integrate conceptual, pedagogical, artistic, and technological skills into their practice in a supportive professional learning community.
DAAP alumni recently hosted a virtual event to discuss Digital Futures in Creative Education (click link in title to view on YouTube).
The 2021 Summer Institute: Digital Futures in Creative Education curriculum is custom-designed to facilitate individual educator creativity and growth in a stimulating learning environment. Along with unlimited access to innovative tools, labs, studios, maker spaces, and expert faculty at DAAP, educators will find an abundance of resources and inspiration within Cincinnati's vibrant arts community. The Summer Institute: Digital Futures in Creative Education mission is threefold:
Support educators in developing more effective, inclusive, and relevant ways to teach today's students through creative, digital methods.
Grow educators' digital technology capacity toward promoting more equitable and meaningful learning to all students through the arts.
Facilitate a learning community of educators and faculty to support the ongoing development of solutions to problems of education access and equity.
The 3-week intensive curriculum (June 7-27, 2021) addresses three core components:

MAKING is a foundational process in creative education. It involves conceptualizing ideas, creating meaningful art, designing learning experiences and establishing transformative relationships.
CONNECTING to create knowledge and establish strategic partnerships. This process can energize professional practice and have the impact of transforming art educators' careers.
LEADING is the expected outcome of attending this Summer Institute and partaking in transformational learning, professional mentorship, and creative growth within a community of peers. These experiences are designed to foster discerning, strategic, and visionary educators of all disciplines who will shape the future of arts learning in their communities.
full days of experiential learning in a cohort of like-minded educators, as well as individual exploration time: classes meet M-Th 8:30-11:30 am and 1-4:30 pm
a studio course on digital technologies applied to art education, interfacing with DAAP, UC, and Cincinnati community resources, including local artists, UC faculty, 1819 maker space at the Innovation corridor, arts institutions and local area arts organizations
state of art learning, studio, and making space at the DAAP Annex building
a curriculum workshop with leading art educators
curated arts experiences in the community and guest artists
individual mentorship and professional development plan
Participants can enroll for one or two graduate credit hours, depending on their individual professional development needs.
            1 graduate credit: $662.00
            2 graduate credits: $1324.00
Summer Institute Online Application Form

Deadline for applications is June 4, 2021. Applications will be processed as they are submitted.  You will receive a decision within four weeks of submission. Applications are reviewed on a rolling basis as they are received.
If you would like to be added to an email list for a reminder when this application opens for submission, please send your contact information to: daapsoa@uc.edu. 
Competitive scholarships are available for underrepresented educators supported by a generous gift from Mark and Rosemary Schlachter. To apply submit a letter of intent, up to 250 words and CV with application.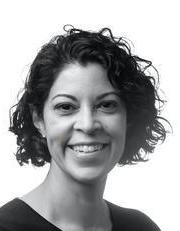 Flavia Maria Cunha Bastos
Professor, DAAP School of Art
4280D Aronoff Center
513-556-2520
Flávia Bastos, Ph.D., is a Distinguished Research Professor in Visual Arts Education, in the School of Art, University of Cincinnati. Her research and scholarship are indebted to her Brazilian roots, experiences with social and cultural diversity and inspired by the educational philosophy of educator Paulo Freire. Therefore, art education practices are fueled by progressive education ideas that honor the artistic potential and celebrate possibilities and talents of all people. Flávia's recent accomplishments include being Chairperson of the Council of Policy Studies in Art Education, Distinguished Fellow of the National Art Education Association, and past- Director of the Higher Education Division of the National Art Education Association. She received the. University of Cinicnnati 2020 Distinguished Research Professor Award, the 2009 the Ziegefeld Award of the International Society for Education through Art (InSEA) for her distinguished service in international art education and the 2007 the Mary J. Rouse Award of the National Art Education Association Women's Caucus. She is past senior editor of the Journal of Art Education and has published and lectured extensively in the United States and other countries such as such as South Africa, Brazil, Chile, Indonesia, Spain, and Portugal. Her books include Transforming City Schools through Art: Approaches to Meaningful K-12 Learning, a co-edited volume published by Teachers College Press (2012), and the anthology Connecting Creativity Research and Practice in Art Education: Foundations, Pedagogies, and Contemporary Issues (2015), released by the National Art Education Association.