Master of Architecture Faculty
< Back to list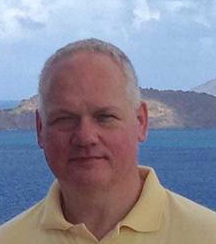 Anton C Harfmann
Title: Associate Dean, Academic Technology and Facilities
Office: 5470H Aronoff Center
Tel: 513-556-4933
Email: anton.harfmann@uc.edu
Anton Harfmann is a licensed architect and builder who teaches BIM, construction and structures courses in the School of Architecture and Interior Design at the University of Cincinnati and has served as Associate Dean for Technology and Facilities in the College of DAAP since 2004. He was the lead faculty member for the University's participation in the 2007 Solar Decathlon competition and has taught net-zero design studios on several occasions since. His research interests include net-zero architectural design as well as Building Information Modeling (BIM) at the component level and he has published many papers on this approach since the early 1990s.
Research Information
Research Interests
Construction Technology Computer Modeling/Digital Construction Architectural Databases Electronic Technology in Architecture
Publications
Peer-reviewed Publications
Anton C. Harfmann and Jason Heikenfeld (2013). (In Press). Smart Light: Enhanced Fenestration to Improve Solar Distribution in Buildings. Proceedings of the 8th Energy Forum on Solar Building Skins.
Electronic Journal Articles
Anton C. Harfmann (2012). (In Press). Linking detailed solar collection data to a parametric model for accurate performance analysis throughout the design process. International Journal of Architectural, Engineering and Construction,, Volume 1 (Issue 1).
Honors & Awards
Building Relationships, American Institute of Architects, 2013.