Interior Design Faculty
< Back to list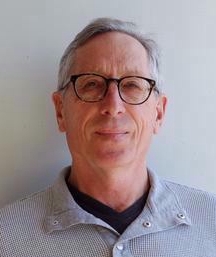 Henry P Hildebrandt
Title: MINTD Program Coordinator, Professor
Office: 7280C Daa Addition
Tel: 513-556-0222
Email: henry.hildebrandt@uc.edu
Professor Hildebrandt's present position in the School of Architecture and Interior Design is Associate Director of Undergraduate Programs. In this role he coordinates the academic areas of the undergraduate programs in Architecture and Interior Design. This involves the coordination of courses and teaching faculty within each undergraduate program and the coordination of opportunities for undergraduate students. Additional assignments include teaching Senior Project Studio, and various levels of design studio and seminar/lecture courses.
Research Information
Research Interests
Interior Design & Architecture Pedagogy Drawing Skills & Graphic Communication Environmental Graphic Systems
Research Support
(PI), Hildebrandt, Henry; Probst, Robert, Fire Museum Restoration Project 15FS & 16SS, Fire Museum of Greater Cincinnati. (CFMA 10291-002), $100,000.00. 09/01/2015 to 08/31/2017. Status: Active.