Architecture Faculty
< Back to list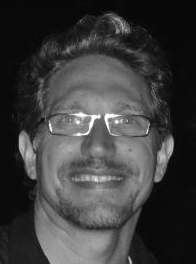 Michael L. Zaretsky
Title: Associate Dean for Faculty Affairs and Curriculum, Associate Professor
Office: 5470J Daa Addition
Tel: 513-556-1614
Email: michael.zaretsky@uc.edu
Michael Zaretsky is Associate Dean of Faculty Affairs and Curriulum in the College of Design, Architecture, Art, and Planning. He is also an Associate Professor in the School of Architecture and Interior Design in DAAP and the Director of the MetroLAB Design/Build program. He is a licensed Architect and a LEED Accredited Professional. He is deeply engaged in research, teaching and practice in Public Interest Design, Humanitarian Design, Design/Build, Sustainable Design and Passive/Bio-climatic Design strategies. 
Research Information
Research Interests
Sustainable Design Humanitarian Design Culturally-Responsive Design Appropriate Technology
Research Support
(PI), Zaretsky, Michael, NCARB Prize for Creative Integration of Practice and Education in the Academy - See more at: http://www.ncarb.org/Studying-Architecture/NCARB-Award/Prize-Grant/NCARB-Prize.aspxsthash.N4B1GMGY.dpuf, National Council of Architectural Registration Boards. $7500.00. 06/01/2008 to 06/01/2011. Status: Completed.
(Collaborator), Gaskins, Whitney; Maynard, Kathie; Zaretsky, Michael, NSF INCLUDES Conference: Next Lives Here Convening: Community-Engaged Assessment, National Science Foundation. (OIA-1812795), $250,000.00. 04/15/2018 to 03/31/2020. Status: Active.
Publications
Published Books
Zaretsky, Michael (2009). (In Press). Precedents in Zero-Energy Design: Architecture and Passive Design in the 2007 Solar Decathlon. Routledge Press. [Link]
Parr, Adrian and Zaretsky, Michael (2011). (In Press). New Directions in Sustainable Design. Routledge Press (Co-Author). [Link]
Creative Works
Design Work
Michael Zaretsky, Village Life Outreach Project, Inc.. 2011. Roche Health Center. Roche Health Center. Roche, Tanzania, East Africa. [Link]