Architecture Faculty
< Back to list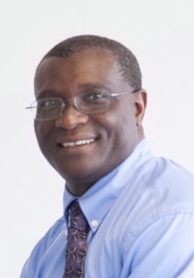 Nnamdi Elleh
Title: MSArch and PhD Program Coordinator, Professor
Office: 7280A Daa Addition
Tel: 513-556-0945
Email: nnamdi.elleh@uc.edu
Nnamdi Elleh, Ph.D., is Professor of Architecture, History and Theory at the College of Design, Architecture, Art, and Planning (DAAP).  He was trained as an architect at the University of Wisconsin-Milwaukee, and he received his Ph.D. in art history from Northwestern University. Elleh was a Fulbright Teaching-Research Scholar at the University of Cape Town. He studied post-apartheid nationalist-inspired architecture in South Africa (Jan – Aug 2012). He was also Visiting Architectural Historian at the same university in 2008; a recipient of the Samuel Kress, and Graham Architectural Foundation grants; a Samuel Ittleson Pre-Doctoral Fellow (2000-2002) at the Center for Advanced Study in the Visual Arts, National Gallery of Art (CASVA), Washington, D.C.; and recipient of the Outstanding Junior Faculty Award at the University of Cincinnati in 2003.  His publications include African Architecture, Evolution and Transformation (McGraw Hill, 1996), the first comprehensive text on African architecture from antiquity to the present; Architecture and Power in Africa (Praeger, 2001), and Reading the Architecture of the Underprivileged Classes (2014). Current research interests are modern architecture as diverse, multi-centered, regional and localized experiences in different parts of the world; Art, architecture, public space, and politics as examined in his forthcoming book Architecture And Politics in Nigeria (2015). He also studies vernacular modernism(s), architecture, tourism and environmental resources. He is the Coordinator of the Master of Science and the Ph.D. Programs in Architecture.
Research Information
Research Interests
• Modern Architecture as Diverse, Multi-Centered, Regional and Localized Experiences in Different Parts of the World • History, Theory and Criticism(s) of Architecture in Global Perspective(s) • Nationalist Architecture and Urban Design as Metaphors of Power and Economic Development • Post-Colonial Theory • The Relationships between Culture, Traditional Architecture, Technological Innovations, and Changes in Social and Spatial Experiences • Vernacular Modernism(s), Architecture, Tourism and the Environment as Resource • The Role of Capitalism (Agriculture, Mining and Primary Industries) in the Production of the built Environment.