School of Design Directory
< Back to list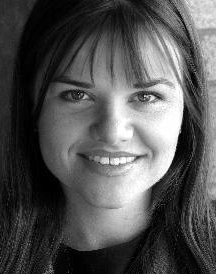 Brigid O'Kane
Title: Interim Director of the School of Design, Associate Professor
Office: 6415E Aronoff Center
Tel: 513-556-0833
Email: brigid.okane@uc.edu
Brigid O'Kane, Interim Director of the School of Design

Professor O'Kane's research focus is centered on transportation design, sustainable integrated mobility, collaborative teamwork, and systems thinking. Through her research Professor O'Kane has given numerous lectures and workshops, and published many papers and articles on these topics both nationally and internationally.

As the lead faculty for the Transportation Design Track at the University of Cincinnati, she is actively engaged in its continuous evolution and curriculum expansion. She is extremely motivated and dedicated to helping students achieve the highest level of excellence far above common standards. Through her research and teaching efforts she has received numerous awards including Professor of the Year Award in 2007, Dean's Recognition Award for Outstanding Achievements in 2007, Distinguished PACE Integrator Award in 2011, and DesignIntellegence national recognition for one of the 30 Most Admired Educators in 2014.

Professor O'Kane came to the University of Cincinnati after a decade in the automotive industry with General Motors (GM) as a Senior Lead Creative Designer. During her professional experience in the industry she worked on several production and concept vehicles for brands including Cadillac, Oldsmobile, and Chevrolet. She also worked at the GM Advanced Concept Center in California developing running prototypes of advanced concept vehicles. In 1998 she received the distinguished Award of Excellence for Outstanding Creativity and Leadership at GM.

Professor O'Kane is a co-founder of the non-profit Manifest Creative Research Gallery and Drawing Center, which was formed in 2004. This highly successful organization, which is dedicated to exploring, presenting, and documenting visual art and design from around the world, is located in Cincinnati, Ohio and is recognized by the international arts and design community. She continues to serve on Manifest's Board of Directors and remains actively involved with Manifest's oversight. 

As the Interim Director of the School of Design at the University of Cincinnati Professor O'Kane merges her noteworthy experience in industry as an Industrial Designer, her experience and interest in the role of Fine Art in society, and her expertise in the academic arena of design education. With this she brings the promise of an open minded and broadly informed view of design to the vision of the University of Cincinnati.

Published Papers and Presentations:
http://homepages.uc.edu/~okaneb/

Manifest Creaitve Research Gallery and Drawing Center:
http://manifestgallery.org/
Education
Master of Fine Art, Summa Cum Laude, University of Cincinnati, Cincinnati Ohio, 2005 (Drawing).
Bachelor of Fine Art, College for Creative Studies, Summa Cum Laude, Detroit Michigan, 1990 (Industrial Design, Transportation).
Associate of Applied Science, Summa Cum Laude, Macomb College, Warren Michigan USA, 1986 (Graphic Communication).
Research Information
Research Interests
Systems Thinking, Transportation Design, Sustainable Integrated Mobility, Interdisciplinary Collaborative Teamwork, Drawing Drawing, and Figure Drawing.