School of Design Directory
< Back to list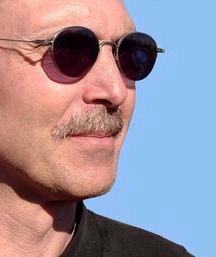 Oscar Fernandez
Title: Assoc Professor
Office: 6415B Daa Addition
Tel: 513-556-3267
Email: oscar.fernandez@uc.edu
Education
MFA in Graphic Design, Yale University, New haven, CT, 1976.
Research Information
Research Interests
Information Design + Data Visualization
Symbol Systems
Comprehsnive Typography
User Centered Design for Communications
Communication Design History
Physical + Virtual Wayfinding
Research Support
(PI), Fernandez, Oscar, Weather Tech- IMap Analysis, Weather Decision Technologies, Inc.. (DCA-IMap), $10,000.00. 09/22/2008 to 12/12/2009. Status: Closed.
(PI), Fernandez, Oscar, P&G Design of Trilingual Iconography for Female Beauty Packaging, Procter & Gamble Company. (PO G4P-4501698486), $9,004.00. 06/01/2010 to 07/31/2010. Status: Closed.