School of Design Directory
< Back to list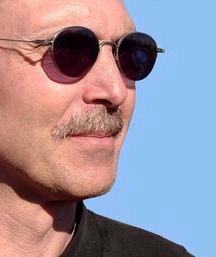 Oscar Fernandez
Title: Associate Professor
Office: 6450 Aronoff Center
Tel: 513-592-0112
Email: oscar.fernandez@uc.edu
An Associate Professor in the School of Design, Professor Fernández specializes in information design, symbol systems, comprehensive typography, wayfinding programs, human centered design and communciation design history. He previously held adjunct and associate professorships at Carnegie Mellon University, Maine College of Art, University of Cincinnati, The Ohio State University and Montana State University. His more than 35 years of professional experience have included communication design work for architecture and design firms as well as design director roles at Wexner Center for the Arts, VIA, Fitch Worldwide and Eyethink. Professor Fernández&39;s award-winning work has been included in many publications including GRAPHIS Posters, Typography 20, GRAPHIS Design Annual 2000, the AIGA Graphic Design Annual 19 and the SEGD Global Design Award 2006. Fernández remains a people advocate and committed to socially responsbile design.
Education
MFA in Graphic Design, Yale University, New haven, CT, 1976.
Research Information
Research Interests
Information Design + Data Visualization
Symbol Systems
Comprehsnive Typography
User Centered Design for Communications
Communication Design History
Physical + Virtual Wayfinding
Research Support
(PI), Fernandez, Oscar, Weather Tech- IMap Analysis, Weather Decision Technologies, Inc.. (DCA-IMap), $10,000.00. 09/22/2008 to 12/12/2009. Status: Closed.
(PI), Fernandez, Oscar, P&G Design of Trilingual Iconography for Female Beauty Packaging, Procter & Gamble Company. (PO G4P-4501698486), $9,004.00. 06/01/2010 to 07/31/2010. Status: Closed.