Industrial Design Faculty
< Back to list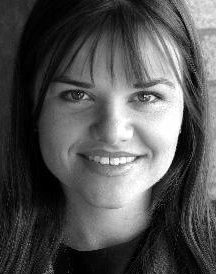 Brigid O'Kane
Title: Interim Director and Associate Professor of Practice
Office: 4418 Aronoff Center
Tel: 513-556-0833
Email: brigid.okane@uc.edu
Web: http://www.brigidokane.com/
Brigid O'Kane, Associate Professor of Practice, Industrial Design Brigid O'Kane's research focus is transportation design, sustainable integrated mobility, and interdisciplinary teamwork. Through her research Professor O'Kane has given numerous lectures on these topics and received awards including Best Design Presentation at the 2007 Annual PACE Forum in Germany. She also has several published papers and articles from USA Today, Forbes Auto, Car Styling, and an appearance on The Joan Lunden Show. As the lead faculty for the development of the Transportation Design Track at the University of Cincinnati, she is actively engaged in its continuous evolution and curriculum expansion. She also received a Professor of the Year Award in 2007 in the College of Design, Architecture, Art, and Planning. Throughout her profession Professor O'Kane has actively taught and tutored at institutions such as College for Creative Studies, Art Center College of Design, and Cleveland Institute of Arts, and conducts workshops on transportation design. She came to the University of Cincinnati after a decade in the automotive industry with General Motors as a Senior Lead Creative Designer. While working at GM, Professor O'Kane received a very broad range of experiences, including working in the Cadillac and Pontiac Brand Character Centers, Truck and Oldsmobile Exterior Production Design Studios, and Saturn Interior Design Studio. Projects in which she actively contributed to include the Pontiac Aztek, Oldsmobile Antares Show Car ("Most Significant Design" Auto Week), Oldsmobile Intrigue ("Best in Show" Auto Week) and Saturn Interiors. Professor O'Kane also worked at the GM Advanced Concept Center in California developing running prototypes of advanced concept vehicles. In 1998 Professor O'Kane received the Award of Excellence for Outstanding Creativity and Leadership at GM. Professor O'Kane has generously contributed to several organizations including Manifest Creative Research Gallery and Drawing Center, a highly successful non-profit organization of art and design, (http://manifestgallery.org/). She is one of the co-founders of Manifest and is currently serving on the Board of Directors and as Chair of the Grant Writing Committee. Other organizations she has been actively involved with include Assistant Chairperson for Eyes on Design, Fund Raiser for Detroit Institute of Ophthalmology, Lead Designer for Concept Cure, and Committee Member for Women in Design and Design Educators. Professor O'Kane has highly developed skills in grant writing and has been awarded numerous grants that extensively contribute to the University of Cincinnati including PACE 2007, an in-kind gift of $420,87,130. She has managed sponsored projects for the past decade that now exceeds $1,225,000 and intensely applies her grant writing abilities to other non-profit organizations such as Manifest Creative Research Gallery and Drawing Center with awarded grants of over $100,000. Brigid O'Kane merges her interest and study of Fine Art, her noteworthy experience in Industrial Design and her expertise in the academic arena of design education. With this she brings the promise of an open minded and broadly informed view of design, transportation, collaboration, and sustainable mobility to the vision of the University of Cincinnati.
Research Information
Research Interests
Industrial and Transportation Design Design Awareness Sustainable Mobility Systems Thinking Interdisciplinary Collaborative Teamwork Design Curriculum Development Design Processes Creative and Visual Research Design Drawing Digital Drawing Fine Art Drawing Figure Drawing Human Anatomy
Research Support
(PI), Okane, Brigid, Transportation Design, Honda Americas, Incorporated. (StudentStudio), $60,000.00. 09/01/2005 to 06/30/2006. Status: Closed.
(PI), Okane, Brigid, The Next "Next" Honda Civic, Honda Americas, Incorporated. (SRS 001257), $60,000.00. 06/01/2006 to 09/30/2007. Status: Closed.
(PI), Okane, Brigid, Lotus Cup, Hunan University. (SRS 006011), $10,000.00. 10/01/2008 to 12/31/2008. Status: Closed.