Communication Design Faculty
< Back to list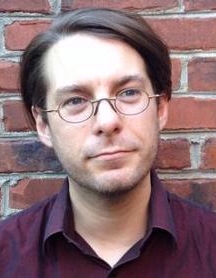 Ian J Bellomy
Title: Assistant Professor
Office: 3431 Aronoff Center
Tel: 513-556-6831
Email: ian.bellomy@uc.edu
Web: https://www.linkedin.com/pub/ian-bellomy/2/570/bb1
Ian Bellomy is an interaction designer with a background in visual communication and digital media. 
Education
BS Design, University of Cincinnati College of DAAP, Cincinnati, 2005 (Digital Design. Focus on interaction.).
MFA Interactive Design and Game Development, Savannah College of Art and Design, Savannah GA, 2012 (Experimental interactivity, games, aesthetics of interaction.).
Research Information
Research Interests
Interaction Design, User interface design, Computational Visual Systems, Digital and Analog Games, Data Visualization, Programming for Art and Design.