School of Art Directory
< Back to list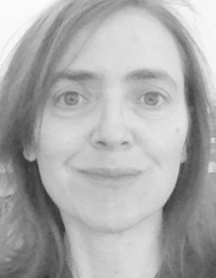 Morgan K. Thomas
Title: Asst Professor
Office: 6789C Aronoff Center
Tel: 513-556-2962
Email: morgan.thomas@uc.edu
Professor Thomas's teaching and research interests include modern and contemporary art, cinema and the moving image, exhibition histories, and art criticism. She completed a PhD in Art History at the University of Sydney and has worked as a translator, editor and critic. Her publications include contributions to Rothko (Tate), The Fall of the Studio: Artists at Work (Valiz), Crossing Cultures: Conflict, Migration, Convergence (University of Melbourne Publishing), and How Aborigines Invented the Idea of Contemporary Art (Power Publications/University of Washington Press). With Julian Pefanis, she edited and co-translated a collection of writings by philosopher Jean-François Lyotard, The Postmodern Explained (University of Minnesota Press). She serves on the editorial board of the peer-reviewed journal Reading Room: A Journal of Art and Culture. Her current research includes a project examining translations between painting and cinema in the early films of Alain Resnais.
Additional Information
Image: Photo: Still from Van Gogh (b & w, dir. Alain Resnais, 1948).