School of Art Directory
< Back to list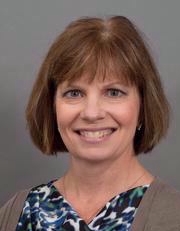 Cindy Damschroder
Title: Adjunct Associate Professor Undergraduate Art History Advisor
Office: 830O Steger Student Life Cntr
Tel: 513-556-0334
Email: cindy.damschroder@uc.edu
My current role as an Assistant Professor is in the Division of Professional Practice and Experiential Learning. I am the Interior Design cooperative education advisor, and a faculty member in ProPEL teaching experiential learning courses. The Introduction to Cooperative Education is a course taught to all students who participate in co-op. Additionaly, I teach Professional Practice I and II for the Interior Design department, UC Forward transdisciplinary courses and art history special topics courses. 
Research Information
Research Interests
History of Art Survey Courses Design, Art and the Built Environment History of Art, Architecture and Design Post-Industrial Revolution History of Interior Design
Experience & Service
Work Experience
Assistant Professor, University of Cincinnati, ProPEL - Steger Student Life Center.