Master of Fine Arts Faculty
< Back to list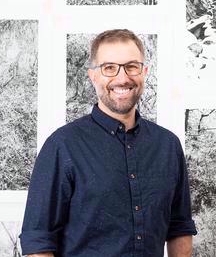 Jordan Tate
Title: Asst Professor
Office: Aronoff Center
Tel: 513-556-2962
Email: jordan.tate@uc.edu
Professor Tate has a B.Phil in Interdisciplinary Studies from Miami University and an MFA from Indiana University. He was a Fulbright Fellow in 2008-2009. His work represents a shift away from the understanding of photography as mechanical reproduction and an acknowledgement of the image-maker as the mediator of sight. Tate explores process and practice in contemporary image viewing and production. His work is based in ongoing research/meta-photographic critique concerning the visual and conceptual processes of image comprehension. Tate's work is held in collections nationwide, including Rhizome at the New Museum, the Museum of Contemporary Photography, The Fred and Laura Bidwell Collection, the Cincinnati Art Museum, the Columbus Museum of Art, and the Museum of Fine Arts, Houston. Recent exhibitions of his works include: Herron School of Art, PH Gallery (UK), Denny Gallery and Higher Pictures (NYC), The Photographer Gallery (London), and Transformer Station and the Museum of Contemporary Art, Cleveland.
Additional Information
Master of Fine Arts


Additional School
of Art Information

School of Art Alumni Biographies

Are you a current or former School of Art student wanting to connect with classmates? Search for the group University of Cincinnati Fine Art Graduate Students on Facebook.